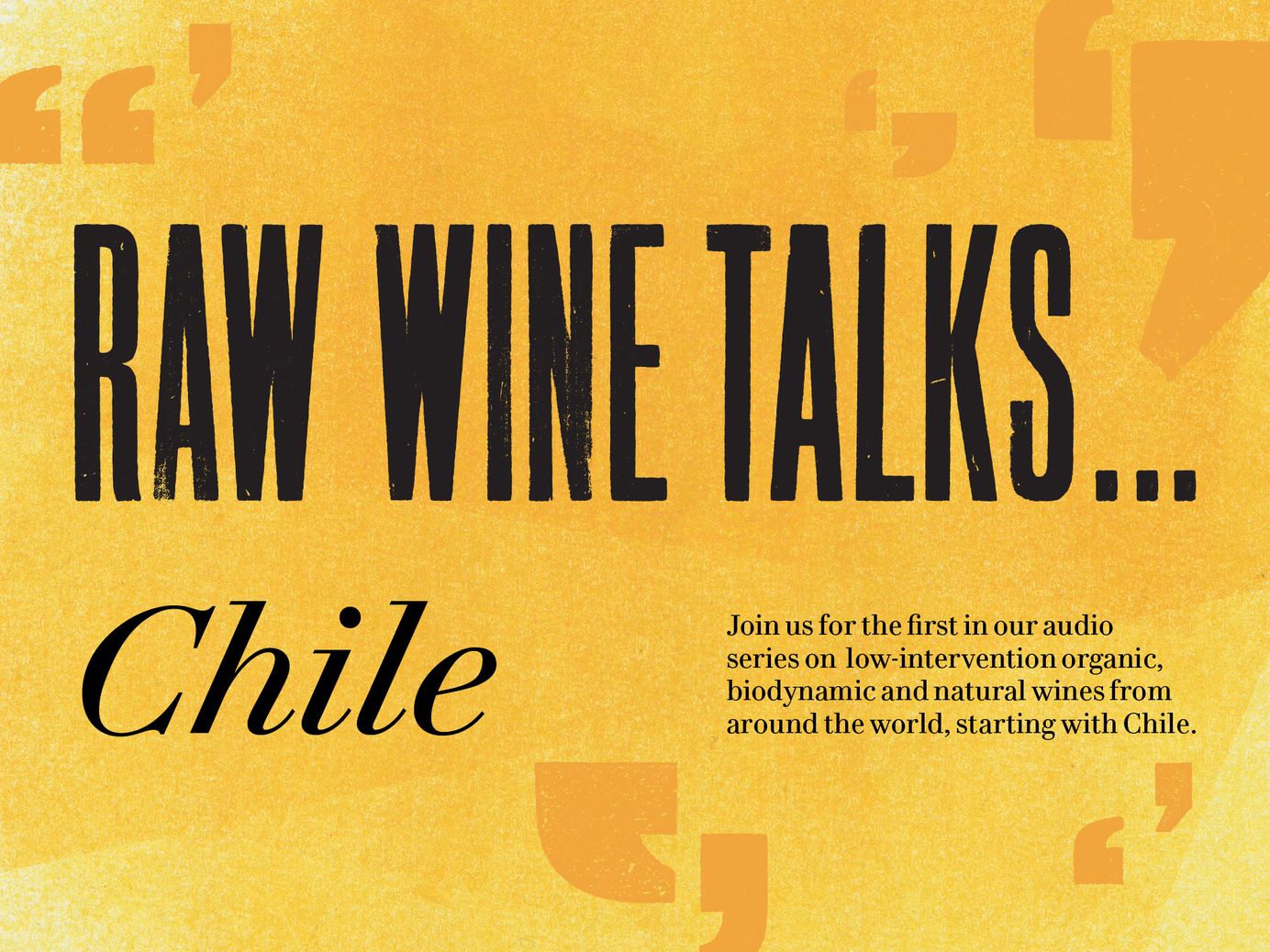 9 min read
Brought to you with the kind support of ProChile.
Join us for a whistle-stop tour of one of the world's most exciting 'new' natural wine producing countries. Although viticulture has existed in Chile ever since the conquistadors arrived in the 16th century bringing with them their comforts of home, like so much of the wine world, its traditional, natural wine growing and making gave way to modern, conventional practices during the 20th century. Chile became synonymous with well made, reliable, bog-standard 'international' wine. But no longer. Over the last 20 years, there has been a renaissance of the naturally grown and naturally made, lead by a dynamic new generation of producers intent on celebrating Chilean uniqueness.
Scroll down to listen to the mini series, to read Isabelle's thoughts on the wines that she tasted as part of her research and to hear extracts from the grower interviews which didn't make it into the final shows but are definitely worth a listen.
And don't forget that there are dozens of low-intervention organic, biodynamic and natural wine producers from Chile on our website (sadly we weren't able to interview them all for the mini series) and they are all worth exploring. Find out more here.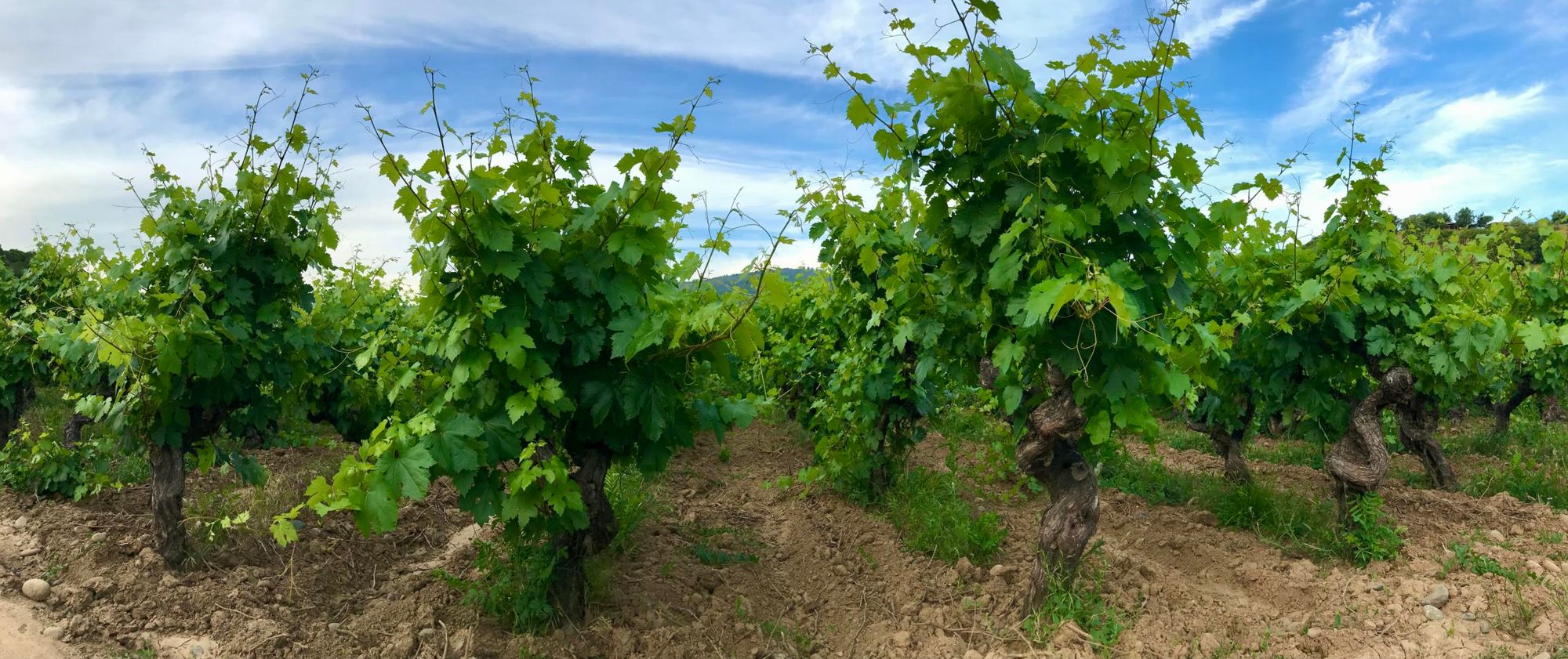 Episode 1 – Chilean Natural Wines, an Introduction
More than any other South American country, Chile has, in recent years, exploded onto the international natural wine scene. How come? What collection of circumstances has made this extended, narrow country, the longest in the world, such a hotspot for wines grown and made naturally? This episode dips into Chile's unique history and geography, and introduces you to some of the movers and shakers busy reinventing the world's understanding of Chilean wine.
Episode 2 – Chilean Terroir
In this episode, we explore the components of terroir that make Chile unique. From granitic soils, to the chill of the Humbodlt, the towering Andes, its isolation, and even its homegrown winemaking techniques, Chile's particular matrix of geography, soils, plants and people create broad influences that underpin the Chilean budding natural wine scene and the bottles that its growers and makers are unleashing upon the world.
Episode 3 – Chile's Aged Wonders, the Cepas Patrimoniales
In this final episode, we travel to the heartlands of Chile's natural wines – the Maule, Itata and Bio Bio valleys in the Secano Interior Sur, where dry-farmed, ungrafted vines blanket the hills. Long forgotten by the international winemaking world, these aged wonders, many of which are literally hundreds of years old, are making a comeback in bottle shops across the world. But their futures are not yet assured. Meet some of the remarkable custodians caring for this heritage today, and making delicious wines to boot.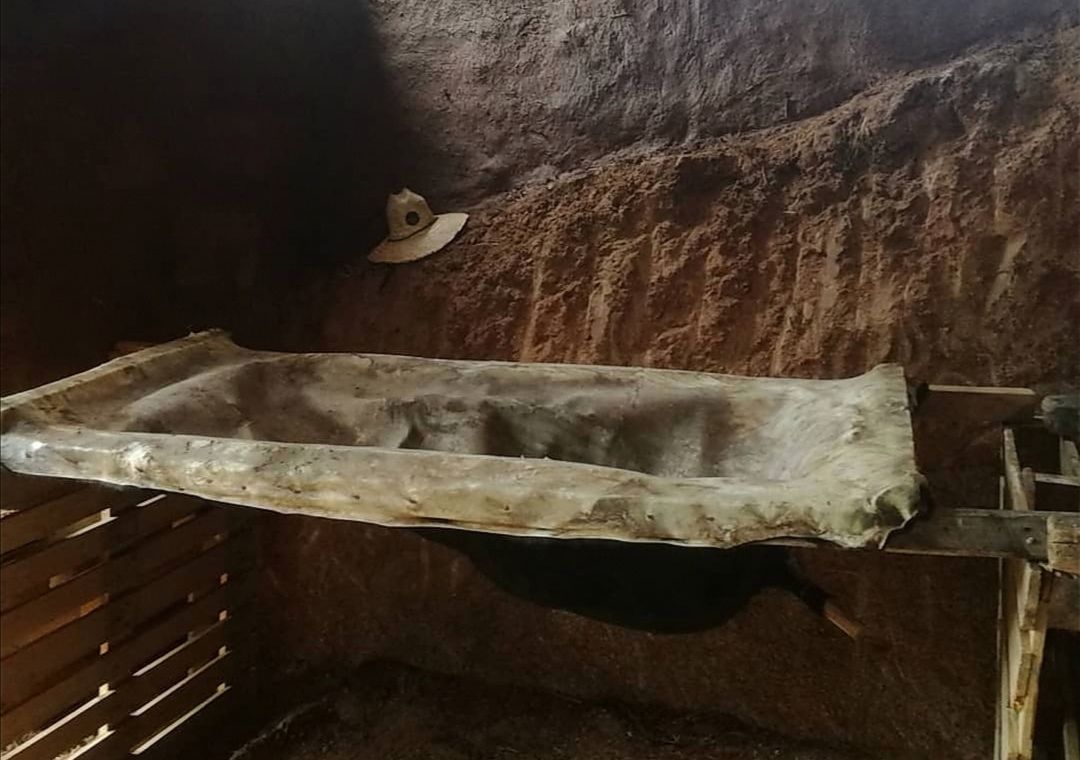 Did you know…
Chile is the longest country in the world stretching for over 4,300 km (2,670 miles) north to south, and has a maximum width of 350 km (217 miles). It borders three countries – Peru, Bolivia and Argentina, and boasts around 10 different climatic regions, from the glacial Patagonia in the south to the Atacama desert in the north – the driest desert on earth. With an average rainfall of about 15 mm (0.6 inches) per year, the Atacama is drier even than the polar deserts, and yet grapes grow. Listen to episode 2 to find out more.
Chile is located on the Pacific 'Ring of Fire' and is home to some 3,000 volcanoes, including the world's tallest active volcano 'Nevado Ojos de Salado'. As a result, earthquakes are a regular occurrence throughout the country. In fact, the strongest earthquake ever recorded anywhere in the world occurred in central Chile in 1960. The earthquake struck the city of Valdivia and had a magnitude of 9.5 on the Richter scale. The 2010 earthquake which measured 8.8 was also extremely violent and was felt as far away as São Paolo (Brazil) and Buenos Aires (Argentina). The Maule and Biobío regions were particularly affected, and many natural wine growers suffered great losses, including Chile's first internationally renowned modern natural wine project – Clos Ouvert by Louis Antoine Luyt – which was based in Cauquenes at the time. Listen to episode 3 to find out more.
Chile is home to six UNESCO world heritage sites, and fingers crossed there may be a 7th in the making – listen to episode 3 to find out more.
Chile's Natural Vineyard – An Overview
Natural wine has been produced in Chile since the arrival of the Spanish in the 16th century. While much of Chile's central valley (where the bulk of wines for export are produced) changed their production methods to keep up with the times in the 20th century (just like the vast majority of producers did all over the world), traditional wine growing and making was kept alive throughout the centuries by a strong, rural community, particularly in the south of the country, who never stopped making and drinking natural wine. Most of this production was, and continues to be, sold in bulk as Pipeño, a sort of wine of the people. While these producers did not consciously produce natural wine per se, they stuck to the know-how of their forefathers, passed down from generation to generation, using simple techniques and often not even owning a press. And while in some locations these wines were ubiquitous, they never made it out of their local areas.
Then along came small producers with a vision, a love of the land and the knowledge that commercially viable wine could be different, more artisan. They drew on the wealth of knowledge that the rural folk had safeguarded, adding a modern savoir faire into the mix as well. Yves Pouzet from Viña Tipaume planted his vineyard in 1995 but it wasn't until the millenium that wines made completely naturally (i.e. without any additions whatsoever) began to make an appearance commercially. Arturo and Carolina from Viñedos Herrera Alvarado were amongst the first in 2003, but it was not until 2006 with Louis-Antoine Luyt's creation of Clos Ouvert that the international natural wine world began to take note. The opening up of the outside world to these wines led to a renewed local appreciation which was followed by a boom in the number of growers and makers who began to emerge from around 2008 onwards.
Some of these new wave producers own their own land whilst others lease vines that they farm themselves or buy grapes, or even the finished wine, as is the case nowadays with Louis-Antoine Luyt. Weedkillers are routinely used by rural farmers (especially in the Secano Interior Sur) who often earn so little from their grapes that they resort to using 'liquids' as they call them, namely glyphosate and the like, to simplify their workload and keep their vines looking 'tidy and clean'. Changing this attitude seems to be the main challenge for makers working with local growers. Given the fact that Chile is fortunate to be free from the pressures of disease thanks to its climate and geolocation, this seems a particular shame.
Today Chile is awash with a new generation of producers making clean, terroir-driven wines that are respectful and delicious. Some are focused on the extraordinary story of the ancient, ungrafted vines of the Secano Interior Sur, others are artisans doing things differently in the conventional wine strongholds of places like Maipo, Cachapoal, Casablanca or Marga Marga. What is sure is that modern Chile is experiencing an exciting revival and this is wonderful news for natural wine lovers everywhere.
For the purpose of this mini series, our founder Isabelle Legeron MW tasted dozens of wines from the featured growers, with a heavy focus on pais. Here are her thoughts –
"Tasting through expressions of this extraordinary grape was pretty incredible. Relegated to the status of secondary grape, pais was commonly believed incapable of producing first class, age-worthy wines – a nonsense that has hampered the potential of so many grapes thanks to the senseless 'noble grape' concept. Pais' spectrum of colours, flavours, weight and texture was extremely diverse, ranging from very pale pinot noir appearance to deep hues. Aromas ranged from ethereal and perfumed to smoky and jammy. Tannins (when no wood ageing was involved) are soft to medium but their textures ranged from finely grained, almost chiseled, to a slightly coarser grain.
There is tension in most of the wines I tasted that speaks of terroir. As growers refine their work in the vineyard and as they bottle more and more micro-terroir specific wines, it gets very exciting because I have tasted some pretty thrilling, memorable, complex and long-lived wines that in many ways have an old world stamp on them thanks to their restraint and savoury bent. None of the 50 wines I tasted were overly alcoholic, extracted or heavy. These are growers working with plants that are truly at one with their environment and the result is wines that have a real sense of place".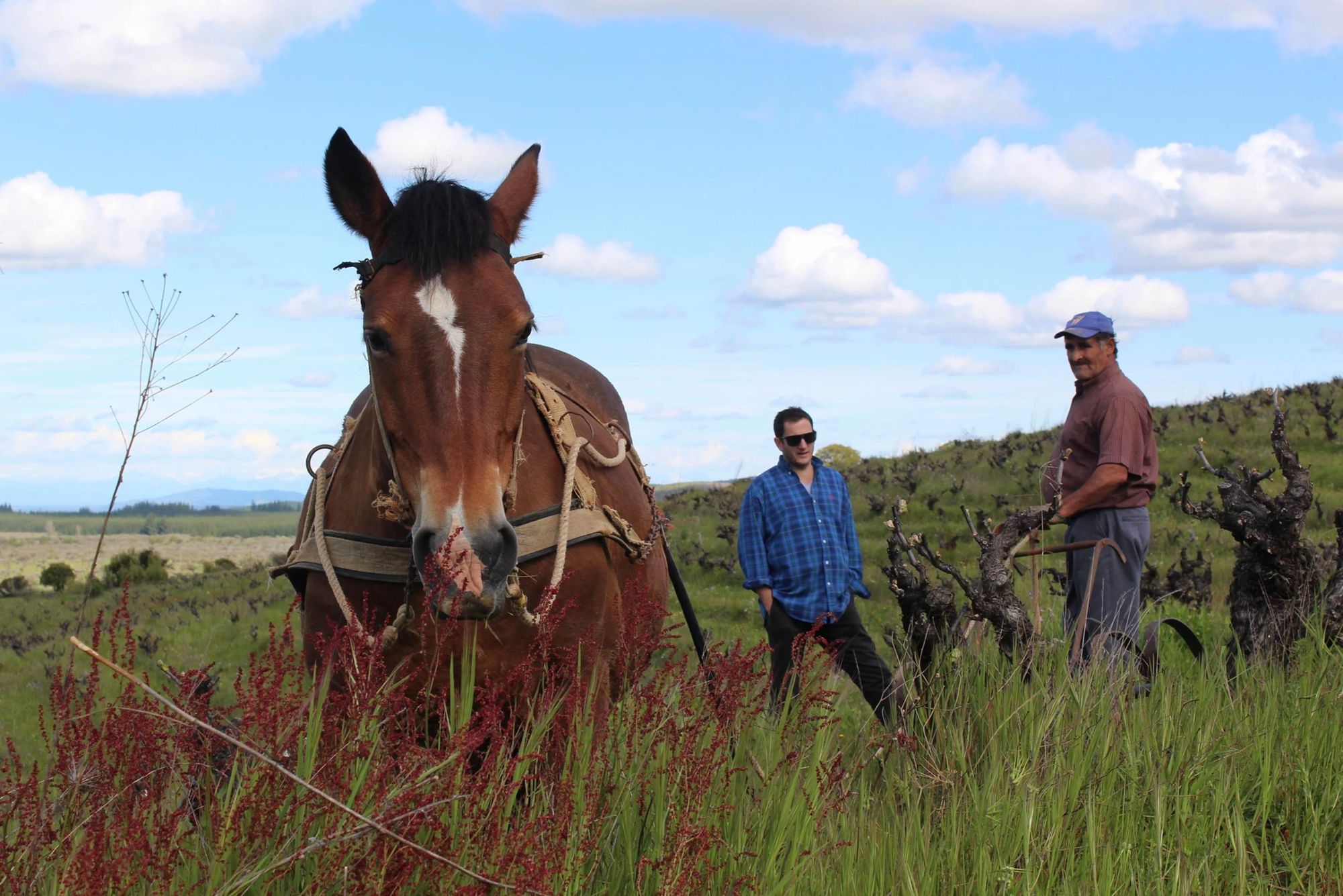 Expert Contributors
Pablo Lacoste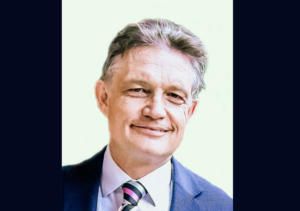 Pablo Lacoste was born in Mendoza, the wine capital of Argentina (1963). In this city he obtained a degree in History (University of Cuyo, 1987). He obtained two doctorates, one in Argentina (University of Buenos Aires, 1993) and another in Chile (University of Santiago, 2000). For 37 years he has served as a professor at universities in Argentina and Chile. Specialized in Latin American History, he has published 20 books and 90 articles in scientific journals from 15 countries. Since 2008 he is professor at the University of Santiago de Chile, where he is director of the Ibero-American Review of Viticulture, Agroindustry and Rurality (RIVAR).
Peter Richards MW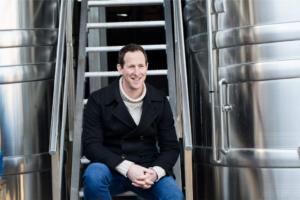 Peter Richards is an award-winning Master of Wine and broadcaster. Chile is something of a speciality, having lived there, written three books on the subject and been dubbed, 'The world's leading commentator on Chilean wine.' Together with his wife and fellow MW Susie Barrie, Peter is co-host of the internationally top-charting Wine Blast podcast as well as the acclaimed Wine Festival Winchester.
Kevin McKenna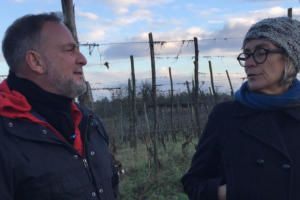 Kevin McKenna created the US-based wine import company LDM Wines with his partners Joe Dressner and Denyse Louis over 20 years ago. Together they have championed both new and well-established, always brilliant winemakers who daily question how to make their vineyards and wines truer and purer expressions of their terroir. They represent over 100 growers from Europe and Chile.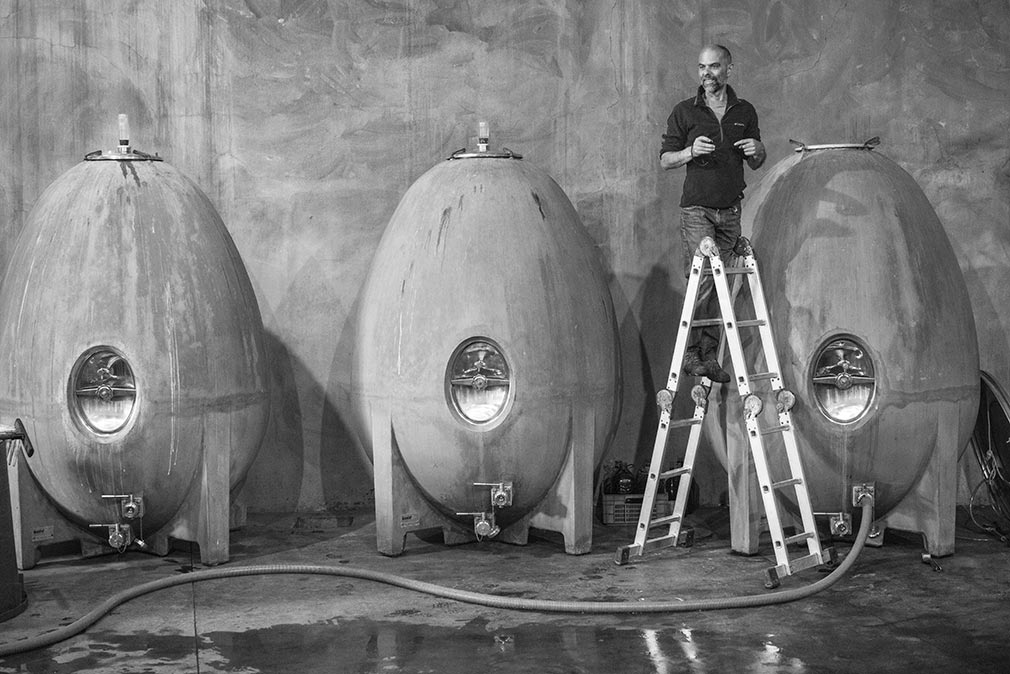 Isabelle Legeron in Conversation…
This section features extracts from the conversations our founder Isabelle had with the growers and makers featured in the mini series. They shared so much interesting information that we decided to put together short clips of interesting tidbits from their conversations that did not make it into the final cuts of the episodes. The interviews below are in their original language. Enjoy!
Leonardo Erazo, A Los Viñateros Bravos
Elena Pantaleoni, Agricola La Misión
Louis Antoine Luyt, Agricola Luyt
Julio Donoso, Bodega Montsecano
Renan Cancino, Bodegas El Viejo Almacen de Sauzal
Paola Moraga, Cacique Maravilla
Luiz Antonio de Gracia Allegretti, Roberto Ibarra Garcia & Alessio Zenato, Clos Santa Ana
Daniela Lorenzo, Viña González Bastías
Carolina Alvarado & Arturo Herrera, Viñedos Herrera Alvarado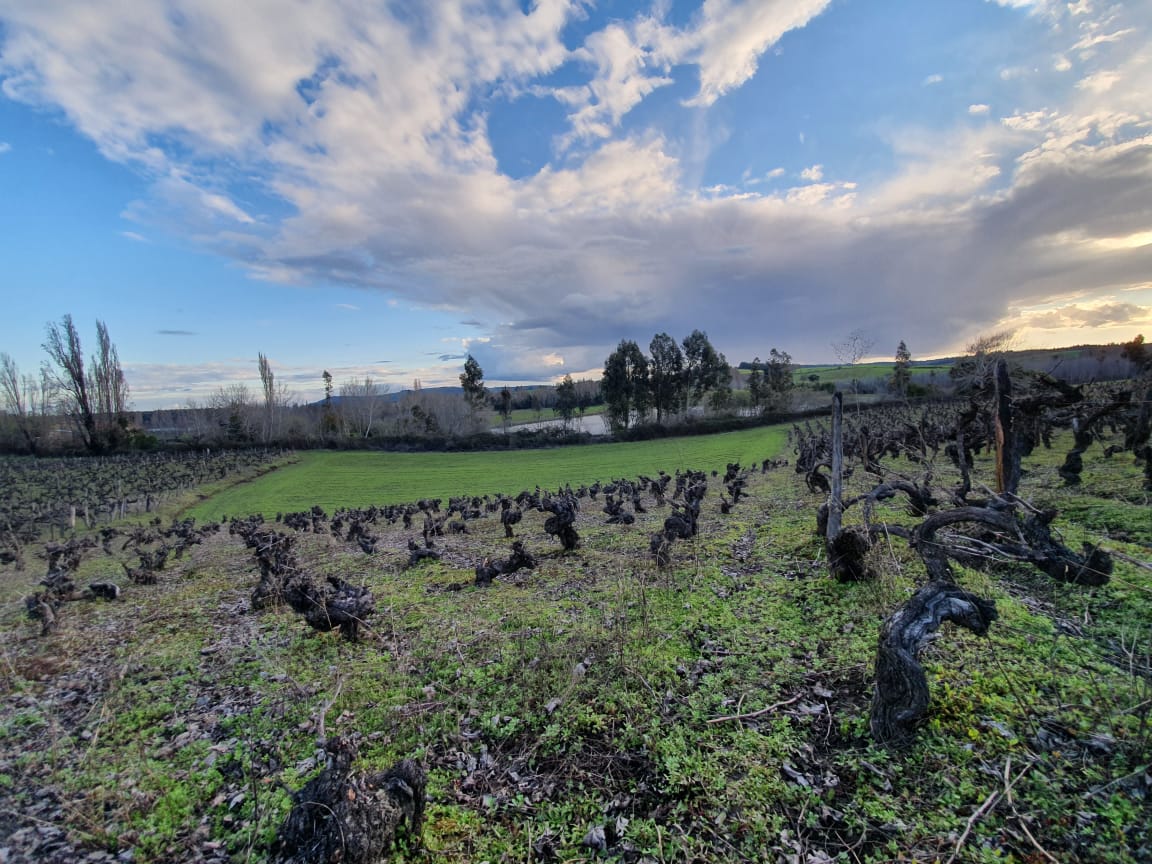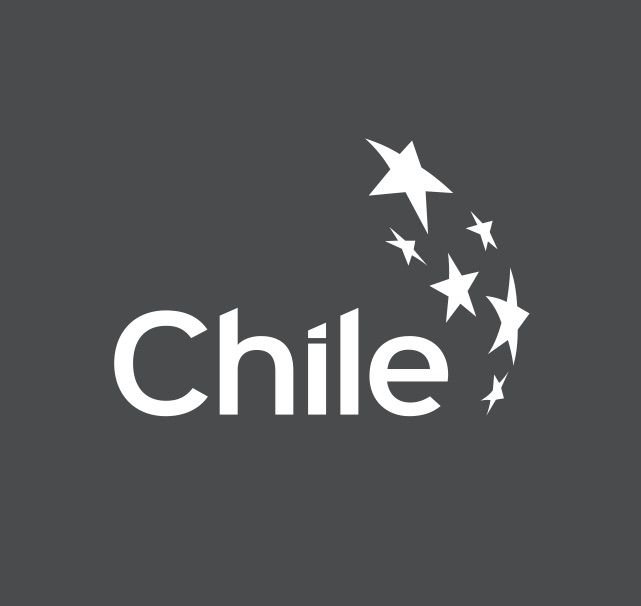 ---