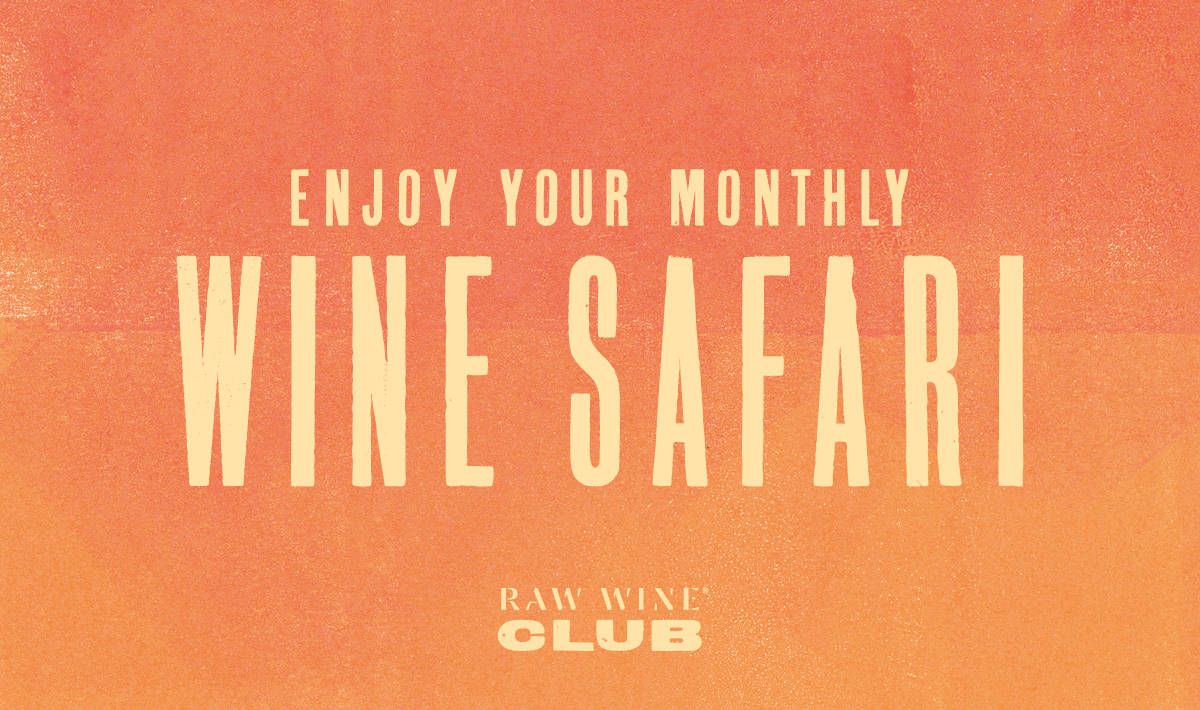 RAW WINE Club - Tasting Notes - September 2022 Selection
24 min read
Hello and welcome back.
Fall is my favorite season. It is punctuated by the vintage in the Northern Hemisphere, by sunny afternoons whose glow is of a dimmer light, by the soft squelch of the undergrowth, the crunch of nuts, the abundance of harvest (both cultivated and wild) and the promise of mushrooms to forage. But the birth of fall is actually an ephemeral moment - of softened sun and even softer showers - that gives way to darkened skies and frosty mornings. It is a moment of transition that I have tried to capture in this box. The bottles I have chosen show flavor profiles that either honor the last vestiges of summer fruit and sweet heat, or celebrate the onset of fall with spices, hedgerow berries and a touch of the forest floor. I hope you enjoy them as much as I have done.
Happy tasting,
Isabelle Legeron MW, Founder of RAW WINE‌
---
Domaine Ozil is a farm in southern Ardèche that's been in the hands of the same family for five generations. With guidance from Gilles Azzoni, brothers Jean Daniel and Thomas Ozil make natural wines from 16 hectares of vines planted mainly with grenache, syrah, viognier, marsanne and cinsault. They also grow a variety of fruits and vegetables, all farmed biodynamically and certified organic.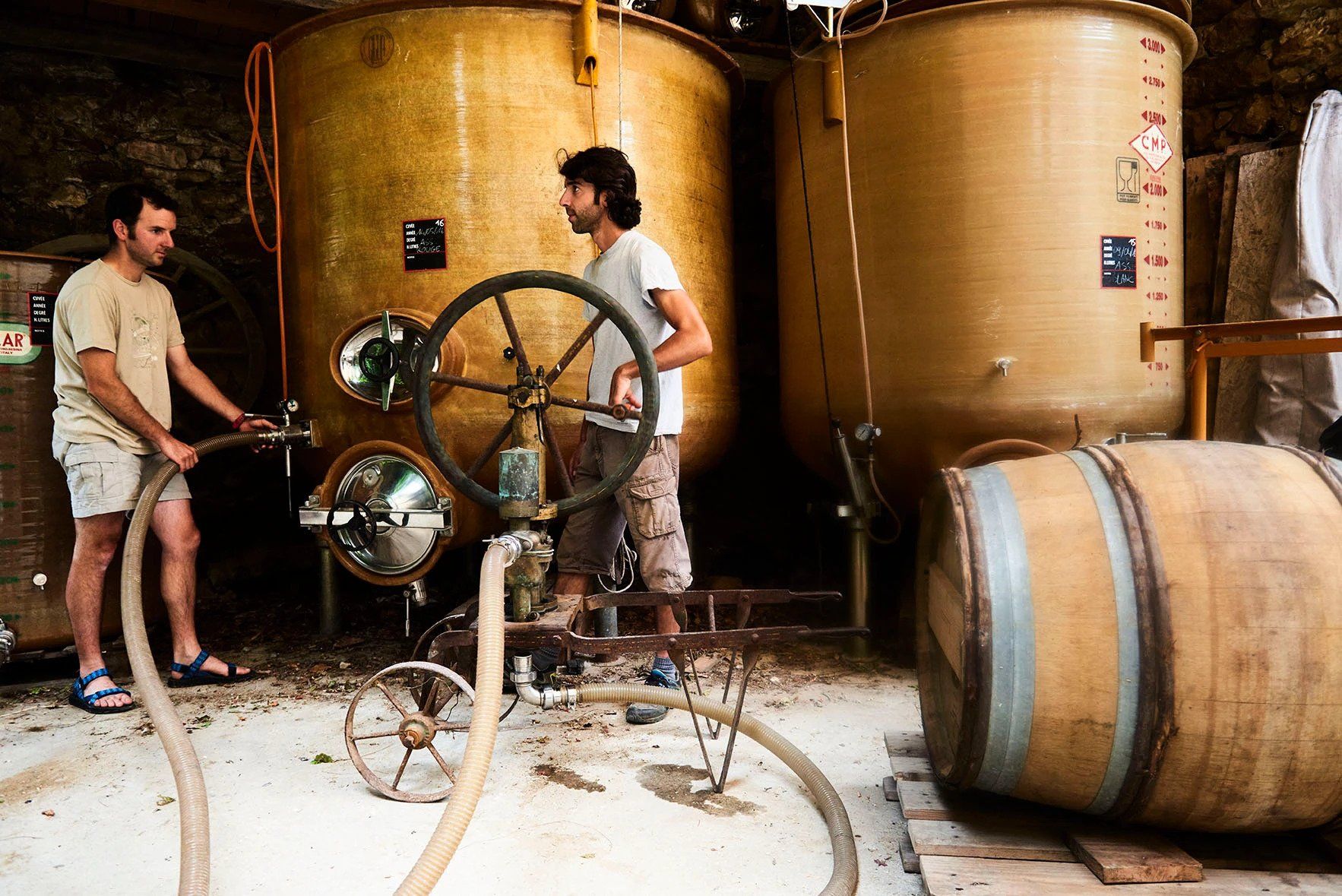 Q&A with Thomas Ozil
Can you tell me about your background, and how you came to be a winemaker?
I came to wine through my heritage, with winemaking going back through the family - first my grandad, then my dad and now my brother and I. We are the third generation of winemakers in the family. Since I was a child I've been making wine with my father, so it felt very natural for me to continue. I didn't go away and do any special studies, I learned growing up. My uncle and father acquired this property in 2013, so Domaine Ozil is coming up to 10 years.
Can you tell me about your style of farming and producing?
We use organic production - grown without any chemicals in the vineyard or in the making of the wine. It's all very natural, and respectful to the environment it grows in, which makes it a very straightforward approach. Most is harvested by hand. Where we are - Ardéche, which is in the Rhône-Alpes region of southeastern France - there were a lot of existing vineyards making natural wine. When we started, 10 years ago now, it felt easier for us to go natural because we had the support to do so.
Can you describe the vineyard, where the grapes are grown?
In Ardéche, the environment is very Mediterranean - hot in the summer and not too cold in the winter. We are situated in a valley, so where I am standing right now I can see mountains which are within half an hour from us. We're really close to Le Pont d'Arc - a natural, ancient stone bridge over the Ardéche river which attracts a lot of visitors. We're only 3km away. Our grapes are grown across 16 acres - they stretch around the house for approximately 10km and don't go beyond this. The vineyard is a patchwork of different acres all around.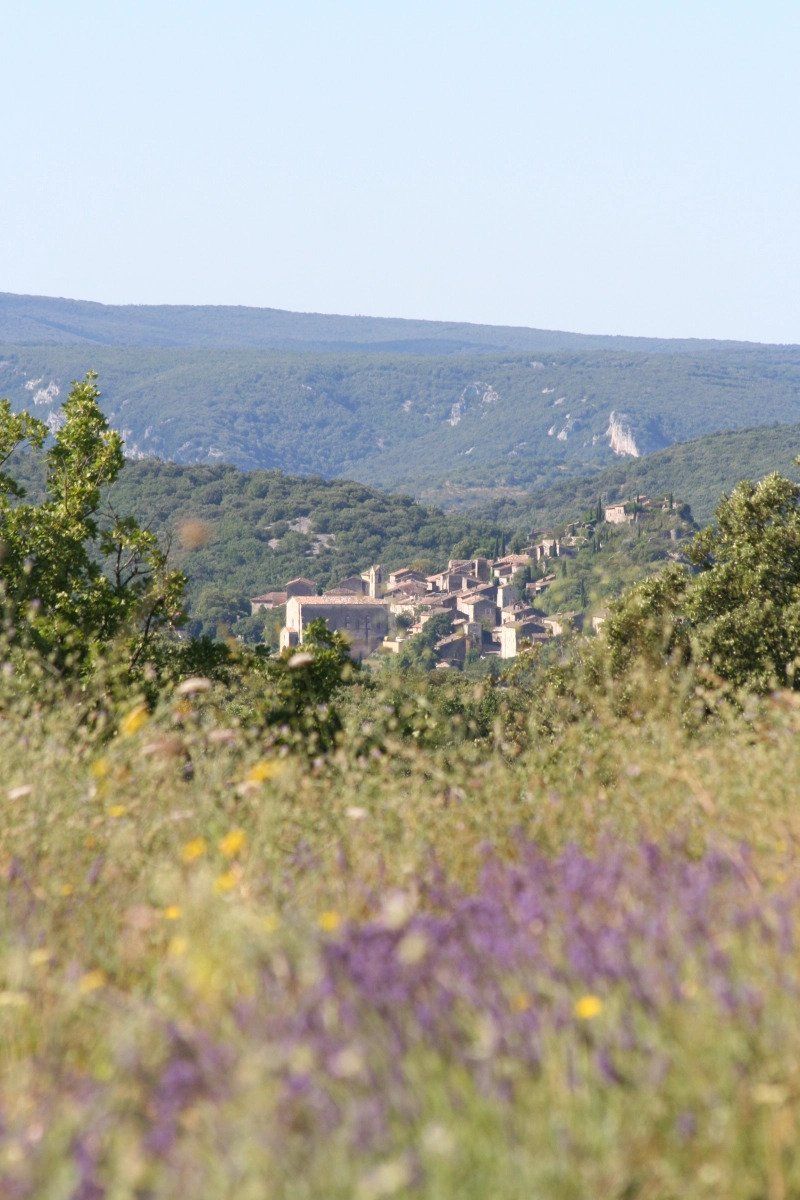 Can you describe the soil and the terroir?
The soil is dense with a lot of clay.
Can you talk me through the process of making this wine?
For the Rochette, we harvest the grapes in the morning, before moving to the cellar for manual pressing. After, it's transferred to fiberglass tanks for 4-6 months, so for most of the winter. Then, when it's matured enough, it's transferred to bottles for the spring. There are no sulfites in the wine.
Which grapes have you used?
It is 100% Grenache Blanc.
How would you describe the wine?
It's pretty fresh, not too sweet and a bit more earthy than other white wines tend to be. It's less sweet than you might expect.
What's this vintage like?
The 2021 is even fresher than the other vintages, because of the weather we had. It's softer, too.
When should people drink it?
It's best to drink within 2-3 years from bottling, so by 2023.
What's the story behind the name?
Rochette is what the neighbourhood we live in used to be called.
Any food pairings you'd recommend?
I mostly enjoy this with fish - it pairs really well. But you can also serve it as an aperitif.
Isabelle's thoughts on Rochette - The Ardèche (in the Rhône region of France) is a hotbed of natural wine producers, including the likes of Gilles and Antonin Azzoni, Gérald Oustric, Anders Frederik Steen, Sylvain Bock and Andrea Calek (all growers with wines worth exploring). I first met Thomas and Jean-Daniel when visiting the area in August 2015 where I tasted their 2014 vintage, including the lovely Rochette (which unlike this current vintage was a lot waxier, honeyed and a lot funkier). It has been amazing to follow their development over the past few years. They went from producing a little bit of wine but mostly selling their grapes to fellow natural wine producers, to producing more and more accomplished wines. Grenache Blanc is a fantastic grape, wonderfully adapted to Ardèche's hot, dry, Mediterranean climate. It is also incredibly versatile, capable of producing a vast range of different styles, from nutty, full-bodied, age-worthy examples to refreshing, thirst-quenching, linear wines like this Rochette. A fun drink to celebrate the tail end of summer with a picnic - its white stone fruit notes would work well with a goat's cheese quiche.
---
Coquelicot (ko-klee-ko) is French for poppy, in homage to the striking red flower that graces the French countryside, and a nod to the founder's lineage. The vineyard is an organically farmed property in the heart of the Santa Ynez Valley, California, owned by father and son Bernard and Jonathan Rosenson in collaboration with renowned winemaker Mike Roth.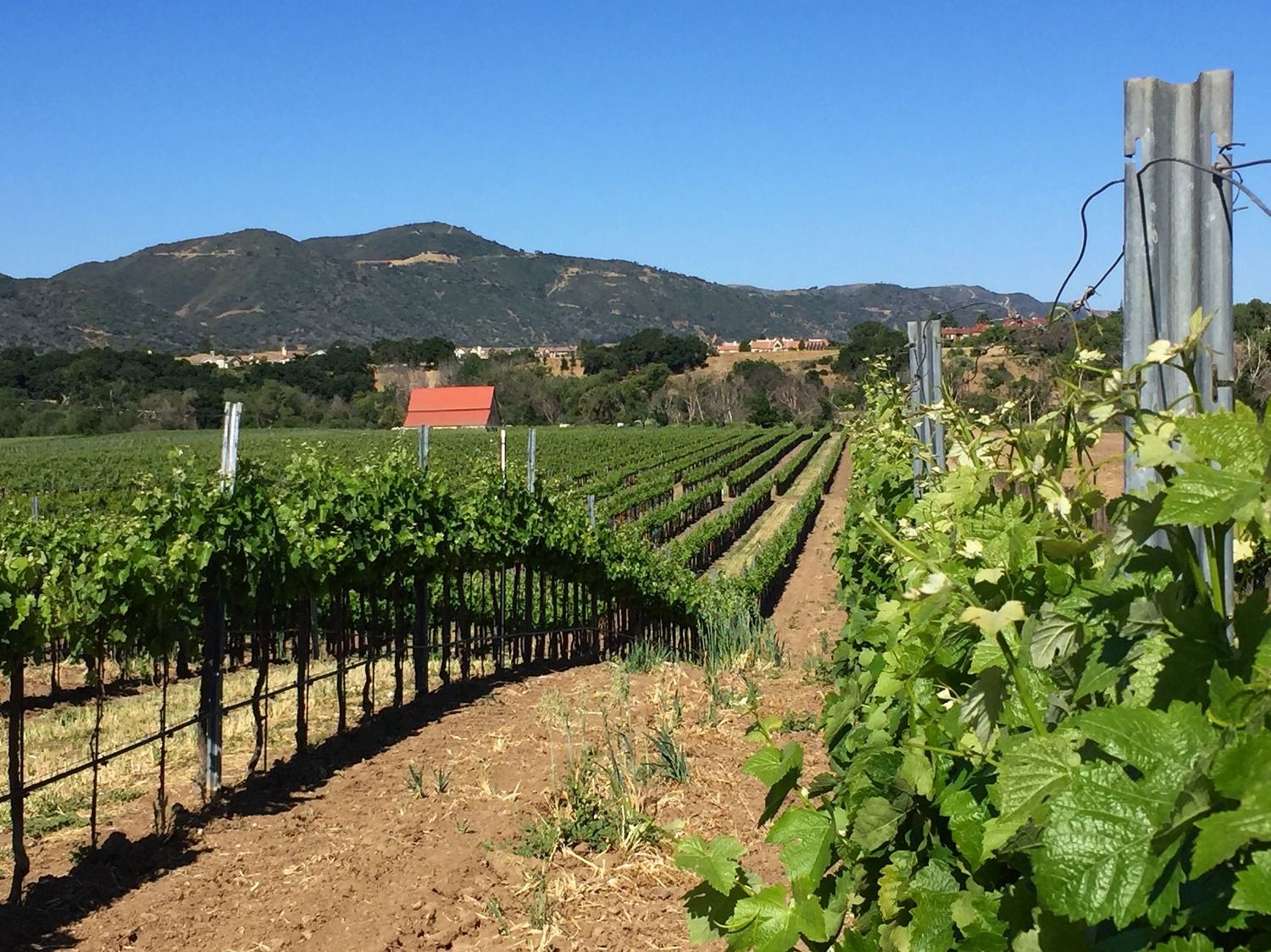 Q&A with Jonathan Rosenson
What's your background and how did Coquelicot come to be?
My grandparents are World War 2 holocaust survivors, originally from Poland. They were liberated and brought to Siberia by the Russians and they went to a displaced persons camp. My dad was born somewhere along that journey. They had a cousin in Paris who sponsored them, so my dad grew up there until he was almost 10 years old. Paris held fond memories for him of going to museums with his dad, going to the countryside and seeing all the coquelicot - red poppies - so that's the start of the inception of the name Coquelicot.
They immigrated in 1956 on the Queen Mary from France to New York and he spent the rest of his young adult life there. He eventually made his way to California and got a job in healthcare, running nursing homes and retirement homes, and was given the opportunity to partner with somebody and started to excel. It's kind of that immigrant's tale of succeeding, and eventually taking over a retirement building that was in Long Beach. It was a 15-storey building and it was converted to a retirement community and on the top floor, was an old abandoned restaurant called Sky Room. Sky Room was like a Hollywood, socialite hangout in the 1930s, 40s and 50s, it was an art deco supper club. Long Beach was the Hollywood beach basically, it had some of the best surf in all of California. Those were the glory days.
We took over this spot in the late 90s and my dad got a special pardon from the state to be able to reopen the restaurant, so he remodeled it back into that full art deco vibe. There was a dancefloor in the restaurant and a live band every night playing 20s, 20s, 40s, 50s music and people would come out on the weekend to dance. He caught the wine bug there. He started buying wine, collecting wine and really getting into it. Wine became a really big thing for him.
In 2005, he sold some of his business and the lifelong dream of getting into the wine industry came to fruition. When we purchased the Coquelicot winery, it was originally called Mission Estates as it was right below Santa Ynez Mission. When we bought it, my dad had no problem with that name - it makes sense, it shows time and place. But when we filed for our name, we got a cease and desist letter from a very powerful winery called Chateau la Mission Haut-Brion.
The idea of going against this winery and fighting them for a name, when there had been no wine made under that label from the previous owner, so we decided to change the name. Coquelicot is sort of that love affair with France, my dad's childhood and the idea of making French wine with California grapes - in the style, lower alcohol, easier drinking sometimes. The brand - the identity now - is not much new oak and really only neutral oak so the reds are soft and plush and easy to drink, and the whites are vibrant and chock-full of beautiful acidity with lots of floral notes. It's all about aromatics and this juiciness.
What about where you're based, the Santa Ynez Valley?
The wine region really emerged in the early 2000s and as far as a growing season, it has the perfect weather - hot days, cold nights. In the day it's around 90 degrees so you're able to build the sugar in the grapes, and it cools down to 40 or so degrees at night. When you have that swing, at night the vines are able to rest and replenish all that acidity. We're right in the center of the region and our vineyard is located on the valley floor. What that does is it allows all the cold air to settle, so what you get is this really interesting wine. I like to call it the Goldilocks wine. It's not too rich. It's not too thin. It's just in the middle
Tell me about your style of farming.
When we took over the vineyard in 2005, I recall my dad opening up the doors of one of the barns used by farm workers and nearly choked on all the chemicals that they were spraying. And at that moment, we decided that we can't do any of this. We can't spray things that are going to be harmful to the soils. So we started farming organically and went through the process of getting certified. It was really important to us to not destroy the land that we're so thankful for, for what it provides. We're not necessarily biodynamic farmers, but what we believe in is regenerative farming. The soil, all the micro organisms - everything has a reason. Say in the forest, if something goes out of balance, it fixes itself on its own. It's all a very intricate system and every little animal, species and plant all work harmoniously together.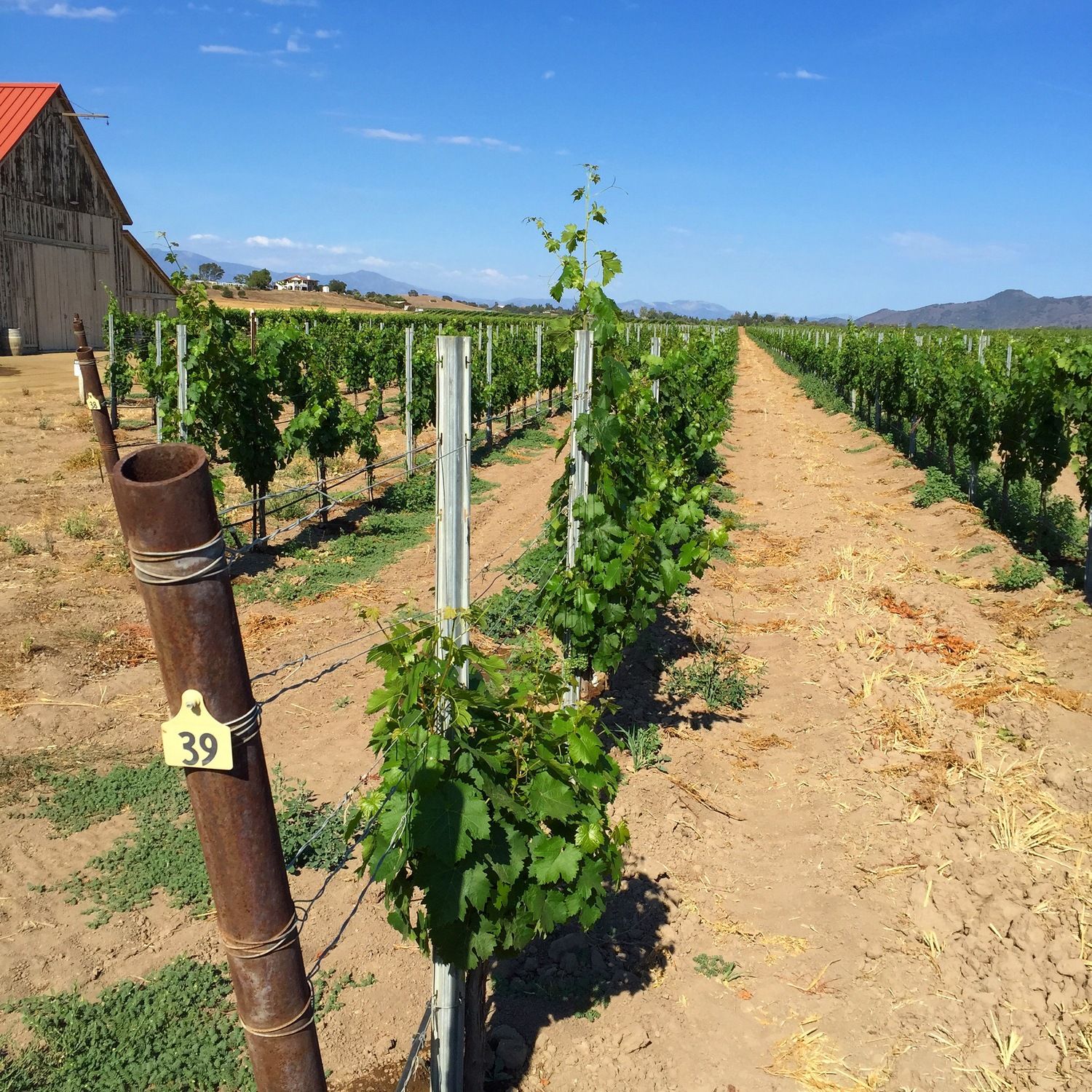 How would you describe the wine?
The Sauvignon Blanc is one of our favorite wines we make. I don't want to say the route of all winemaking goes back to France, but with these French varietals there are different regions that do it differently. The style that we really love is Sancerre - typically leaner and brighter. But in California, it's also different. We get a lot of sun, so have to manage how we pick the grapes to not lose the natural acidity. We have two clones for the Sauvignon Blanc - one lends itself to these tropical notes, of warm pineapple, guava, lime zest, lemons and passion fruit, and the other's a little more linear, racey and more mineral driven, so what we do is just 50% of each. It makes this really interesting, beautiful wine - the nose is very expressive and attractive. The wine is super juicy and vibrant with a long finish.
When is it best enjoyed?
It's ready to go now, but it will keep because it has lots of natural acidity which acts as a preservative. If you like fruit forward wine, drink it now. If you like wine that's more developed in flavors, hold it for a couple of years.
How would you describe the soil and terroir?
It's kind of a sandy soil, so it's well draining. For us, the terroir is really about weather. The vineyard is south facing, so we get full sun from sun up to sun down. So it's all about the weather that comes in to cool the vineyard down for us - that that's really the most important element.
What was the process and what vessels did you use?
At harvest, it's like driving a stick shift - that perfect moment where you release the clutch and hit the gas and shift at the same time. We're searching for that perfect shift of sugar and acidity. When it comes to fermentation, it's all going into stainless steel tanks. Sometimes there might be a barrel or two that are all neutral oak, which we use if not all the wine fits in the tanks, and it adds that little bit of character, but 98-99% goes into stainless steel for 9 months. It's a wine that is ready pretty quickly because we're looking for this bright, refreshing wine.
Did you use any sulfites?
As well as certifying the vineyard organic, we certified the winery, so there are a lot of strict rules and regulation. Sometimes if we feel that the wine needs a little bit of sulfites because there are some organisms growing that might affect the wine, we use the bare minimum and add well under what the certification requires.
Any suggested food pairings?
Anything with high acid - it goes great with cold shellfish or a nice citrusy salad. Dishes with grapefruit or orange are a lot of fun. Or as a juxtaposition you could have it with fried chicken or fish, with some fries/chips and a malt vinegar aioli. The wine will cut through the fattiness of the dish and replenish your pallet. I've had it with a nice grapefruit and orange zest battered fish.
We want to make wine that goes well with food - I think there's nothing better than getting together with friends or family, having a laugh and drinking wine that enhances the whole experience.
Isabelle's thoughts on Sauvignon Blanc - I first came across this organic wine farm when I was visiting Mike Roth (Lo-Fi Wines - check out his delicious Cabernet Franc wines) to taste through his range of wines some 10 years ago. Mike sources some of his fruit from Coquelicot Estate and, being the very talented winemaker that he is, also happens to make the wine at Coquelicot too. Textured and creamy, with a lovely weight, this wine is earthy and aromatic with hallmarks of a Sauvignon Blanc (fresh, zesty lime notes) and a touch of tropical fruit thanks to one of the Sauvignon Blanc clones that is used in the blend. What makes it particularly interesting is that it is both easy-drinking and serious. Its flavor profile makes it very approachable and its complexity and minerality add depth and layers.
---
Raimones is a project that brings together the new, younger generation from three neighbouring wine families in Catalonia - the families run the Mas Candi, La Salada, and RR Sadurni wineries. Combining their energy and skills with their parents' practical expertise, they make natural wines and aim to promote Marina, a little-known indigenous grape variety.
Raimones is joining us in New York & L.A. this fall - come meet them in person!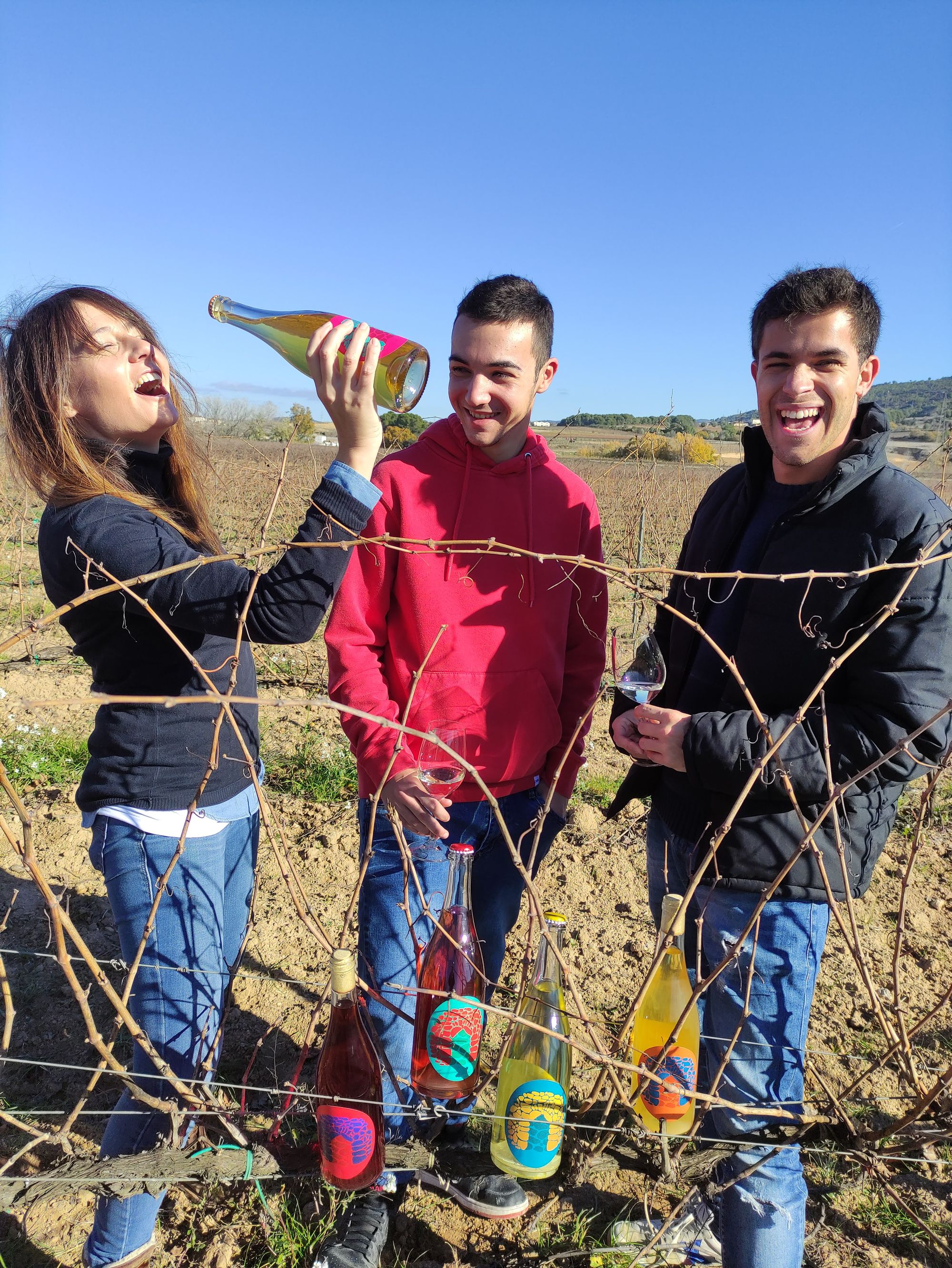 Q&A with Marti Sadurní
Tell me about your project?
It is three families working together. In my case, I am a son of Ramon, one of these winemakers. Three families of vine growers and winemakers in Spain who have dedicated their life to their vineyards. Each of these three families has their own projects, their own brands.  We share our vineyards, which are a few kilometres away from each other. This is one of our greatest strengths. Each has different varieties and we share the grapes.
Our main goal is to mix these two generations. We want to encourage the young generation of these families; the older generation have the skills to create the wines, work the soil. As a young generation that is more English speaking we can go out in events and fairs, help with the marketing and social networks. So for the moment our role is mainly this - but we also try to help during the harvest as well and in other processes in the vineyards.
Is natural winemaking a new approach for you all?
Two of the three families were making natural wines already. But for my family, this is our first time making natural wines. We share this knowledge between us.
How would you describe this wine?
The wine has a good acidity and balanced tannins.
How did you choose the name of the wine?
Engrescada its a catalan word that means the feeling of being happy and encouraged to do something. When you are "engrescat" means that you are capable of everything, we thought this word described quite well our project, because it was born in one of this moments where we were all excited.
Which grape varieties did you use?
Marina and Xarel.lo. The vines grow in calcareous soil. Our vineyard faces south and is 230m above sea level.
Tell me more about the Marina grape?
It's an indigenous grape variety from Catalunya. It was discovered some years ago and we are are trying to recover these ancient varieties. The great thing is that Marina is quite resistant so we don't need to make treatments of sulphur and copper. We're really happy about it - it brings a real acidity. We think it's perfect as a blending component and works well with the ancestral method.
How was the vintage?
There was a really humid spring, so we had difficulties controlling the mildew.
How did you make the wine?
30 days of skin contact. We ferment the grapes in two different steel tanks - a tank of Marina and Xarel.lo - then we make the blend. We use the juice for the sparkling wine, then the rest, with the skins, we use for our orange wine. For the sparkling, we are a looking for a gravity of 1005 before bottling. We keep the temperature at 15 or 16C.  
Any suggested food pairings?
We think it would fit with Mediterranean cuisine.
Isabelle's thoughts on Engrescada, Sparkling Orange - This is the first vintage of an exciting new Catalan venture started up by three fun-loving friends from neighboring winemaking families whose vineyards are located in the Penedes, Spain's de facto cava-making territory. This orange pet nat is an unusual blend of Catalunya's ubiquitous Xarel-lo and the extremely rare, little-known, Marina grape, which the trio are committed to revive (there are currently only ten or so hectares cultivated worldwide). Quite muscat-like in its aromas, the delicious Engrescada is perfumed, aromatic, almost smoky on the nose with notes of peach and violet, and a bitter orange finish.
---
Viteadovest is a small winery based in the municipalities of Marsala and Mazara del Vallo in Western Sicily. The family has grown and sold grapes for generations but started to make their own natural wines in 2013.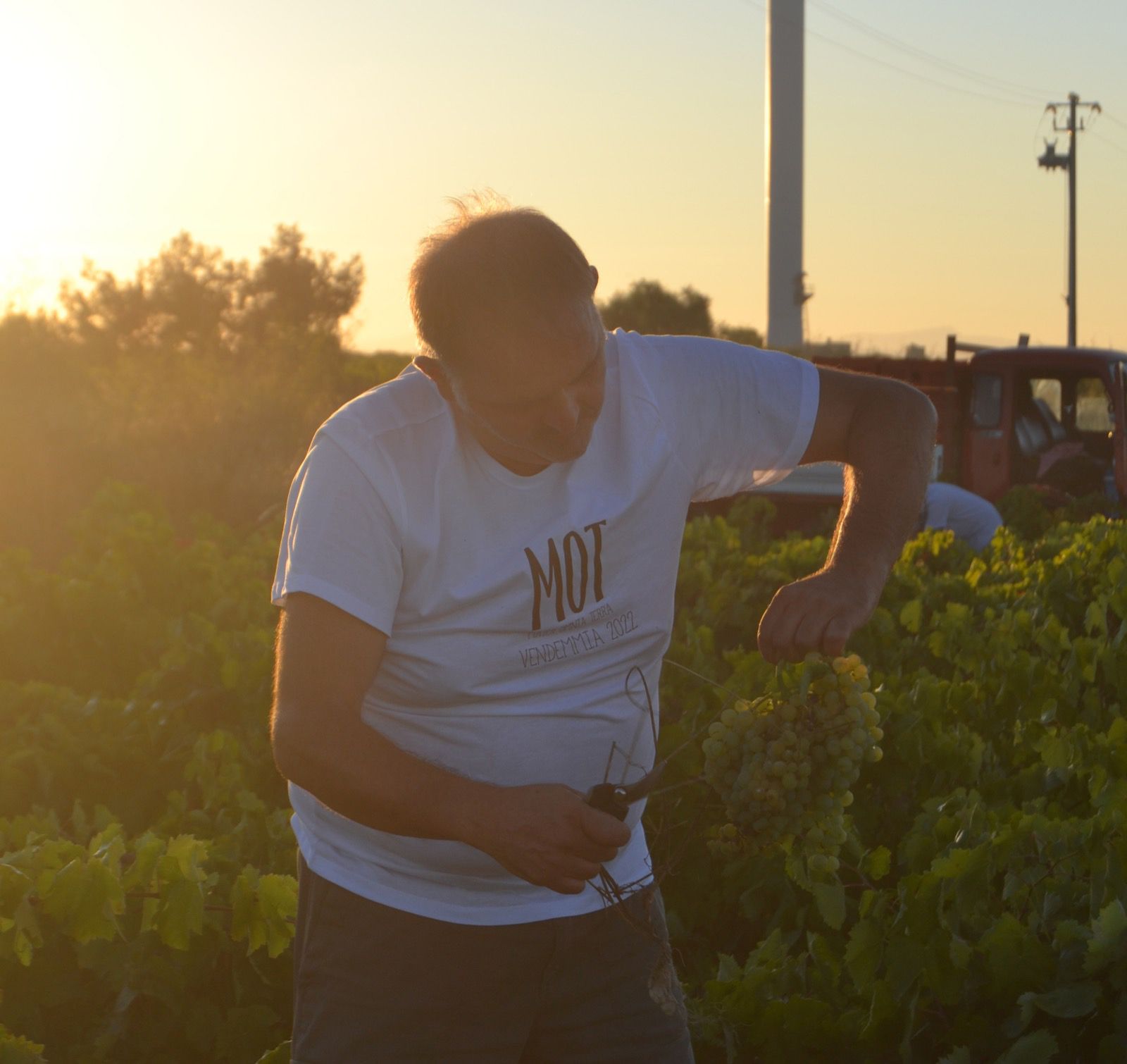 Q&A with Vincenzo Angileri
Tell me about your vineyards?
It is the area of Petrosino, just above sea level. My winery is a family farm. It's been in the family for five generations - but this is normal in Marsala. Around here, every family has some vineyards or has some work in the world of wine. It all began in 1873 when the Englishman John Woodhouse arrived here and started to sell Marsala wines.
The farm is set in an area of around 50 square kilometres, divided into ten different parcels. Every wine is born from a particular area or a particular parcel - it is a cru or micro cru.  The vineyards of Bianco are located in the south of Marsala about 200m above sea level and 50km from the sea. We can the see the Mediterranean sea and the island of Pantelleria from the vineyards. This parcel has limestone soil with a good quantity of organic material and a little bit of clay. The vines are around forty years old. The 2019 was a regular vintage - we had a winter with normal rain and the summer was hot.
When did you start making wine?
I studied oenology and have been working in the wine trade since 1996. We used to just sell our grapes but in 2013 I started to make wine.  I think this is an artisanal wine. The vine is a human product - only when you have your own vision and experience and use your hands is it possible to make a wine. I am organic certified in the vineyards but not in the winery because it involves really stupid bureaucracy. We are more than organic - we don't use all the things that are permissible in organic agriculture.  
What grape varieties did you use for this wine?
It is 90% Grillo and 10% Catarratto. The Grillo is more mineral and the nose has floral notes - a little bit of apricot and honey. Normally all wines that have some maceration of skins show some honey on the nose. This wine has a good balance of saltines and acidity because the wine in Marsala is really rich in saltiness. It is an old tradition in Marsala to put together different kinds of grape in the same parcel. Catarratto is more rich in tannins and a little bit gives the wine more character but doesn't have a bad influence on the structure of a wine that has a long maceration.
When do you harvest?
In this parcel, the plant is ripening in the middle or last week of September - we are higher up here. We pick the grapes into small boxes.
How did you make the wine?
When the grapes arrive in the cellar we stomp the grapes in a tank, de-stem and wait for the spontaneous alcoholic fermentation to start. We don't use pied de cuve. We do 15 days of skin contact. After going to the basket press we separate the liquid from the must. I make only a gentle press - around 100 bar of basket pressure - and take only the first part of the pressing and separate out the second part. Normally I use the second part to put into another wine. I use only the first part for this one because I don't want to take the hard tannins - I want only the fine tannins to keep the wine elegant. Then I keep it in a stainless steel tank on lees for nine months, then a minimum of three months in the bottle.
Any favourite food pairings?
Our wine is very rich in saltiness and normally you can pair it with salty foods like anchovies or cheese.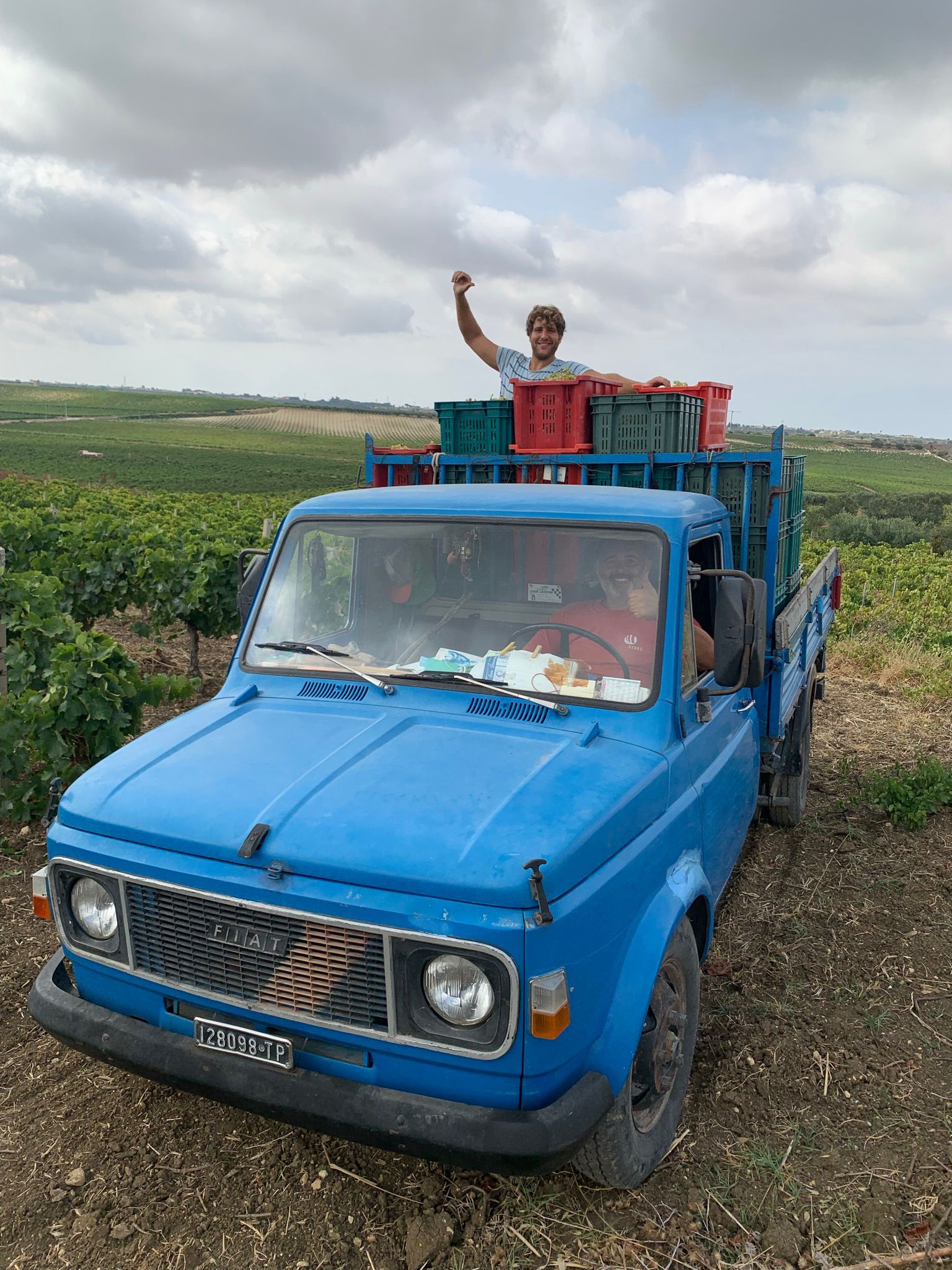 Isabelle's thoughts on Terre Siciliane Bianco - I was tasting with Nino Barraco in Marsala when Vicenzo popped round with a few of his wines. They are highly individual, heady and definitely memorable. This is probably the most unusual wine you will have tasted from the Club so far. It is a wine that really transports you elsewhere. Two weeks of skin contact on both the Grillo (90% of the blend) and Catarratto have made their mark. It looks like liquid gold with a copper hue, and my oh my is it intense. It is concentrated (very). It is sweet. It is salty. It is tannic and zesty. Think citrus, toffee pop-corn, honey but bone dry with a tangy, salty finish. It is a bold wine that packs a punch in an unctuous sort of a way.
---
Slobodne in Slovakia is a new winery run by two sisters with the help of their husbands and partners. The family lost their farm when the communists took power in 1948. But decades later they discovered the legal papers for the land in a dusty box which had lain unopened for three decades under the stairs of a family house in Prague. Later, the government restored their rights to the land and the family restored the farm and built the Slobodne winery.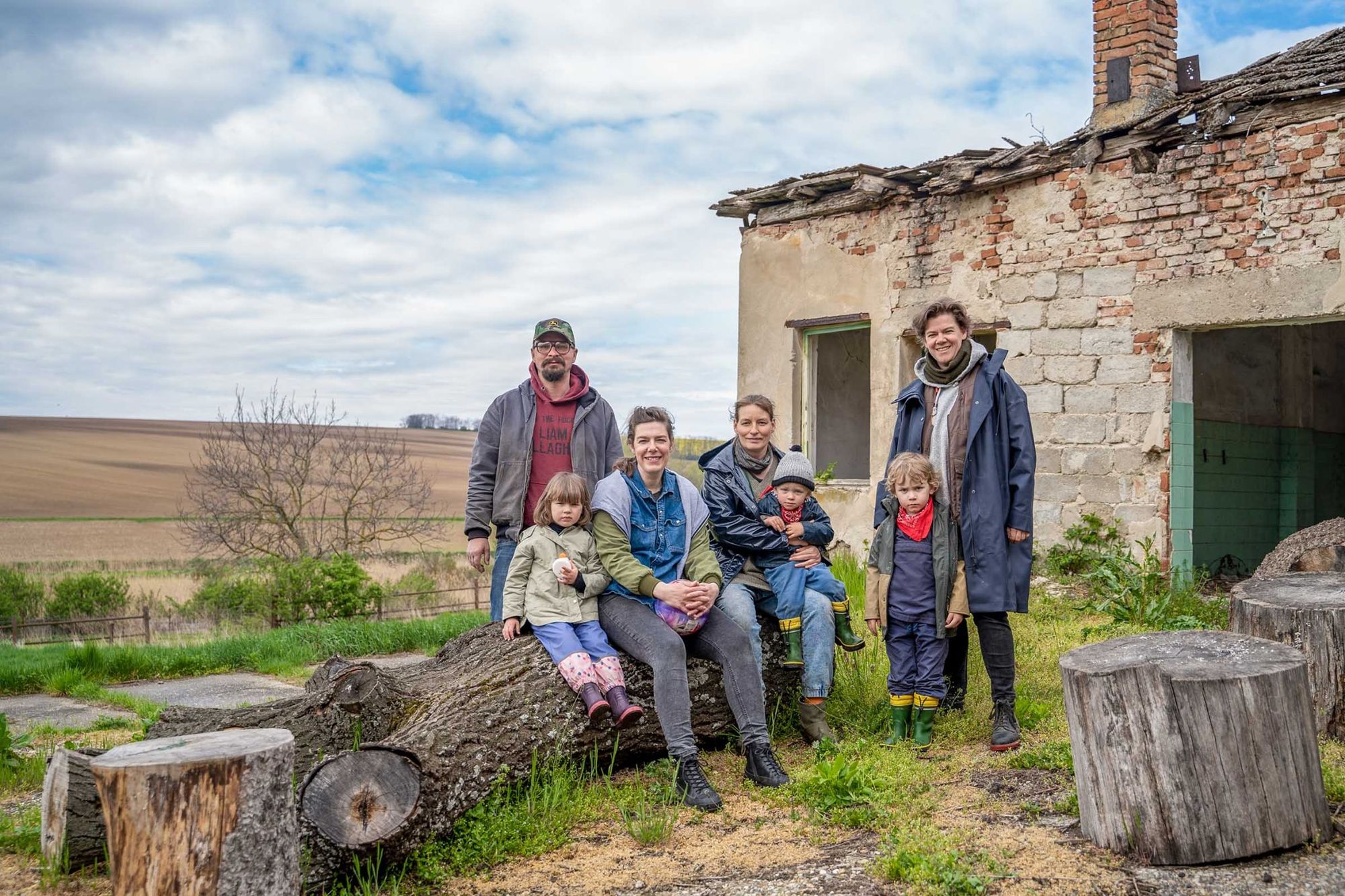 Q&A with Agnes Lovecka
How would you describe this wine?
Partisan Cru is our first red. After ageing in oak barrels for about 18 months, the best barrels are chosen for the blend.
It is a fruit driven, cold climate red. It combines the typical notes of Blaufrankish red fruit - high acidity without tannins  - with the Cabernet flavors, such as darker fruit, blackcurrant and silk tannins.
Tell me the story of your land?
Our ancestors used to farm here at the turn of the century. Our great, great uncle used to farm here with his sister and family - growing mainly tobacco. They also grew grapes to make wine. But then the fascists and communists came, we lost the land, and the whole family tradition was interrupted for 40 years until 1989.
In some ways, it is quite a funny story. When we were young we lived in Bratislava and didn't know about the farm. When the communists took over my grandfather actually never wanted to be a farmer. He wanted to be a musician! So he finally went to Prague and committed his whole life to classical music. But he had this big box of legal papers. He hid this box in his flat. Later, he gave it to my mother. At the time, it was useless so she put in under the stairs of a big house in Prague and it stayed there for 30 years.
After the revolution, my grandfather started to ask about the farm and the box of papers. So they went to this building and looked under the stairs but there was now a boiler installed in there.  They dug a hole in the new wall and the box was still there. This very  helpful as there were the old maps and the license of ownership of the land.
After 1989 our grandfather with my mother claimed for the property and the government gave it back.  The farm was quite devastated as it had been abandoned for a few years. My parents started to rebuild the farm. I was at university then.
In 2009 and 2010 my sister, her husband and myself quit our jobs and moved to the farm. We also farm regular crops here and there is some forest and a 17 hectare vineyard. My parents used to sell the grapes but when we came we started the winery. 2010 was our first vintage.
Winemaking has a deep history in Slovakia. For example, in our wine region the kings had the rights to grow vines in the 13th Century. We share a wine culture with Austria, particularly Burgenland, and Hungary - it is a triangle from back when there was a monarchy.
What grapes varieties do you grow?
We have quite a lot - that is normal in Slovakia.  We farm Grüner Veltliner, Rhine Riesling, Pinto Gris, Sauvignon Blanc, Red Traminer, Devin, Bluanfrankish, Cabernet Sauvignon and Alibernet. Out of these varieties we make 14 or 15 wines. Some of them are the core portfolio; some are not for every vintage; and some pop up and are not repeatable.
How did you decide on the name for this wine?
Partisan Cru is name of our ideal blend of the year. A superior wine that only comes in good vintages. It is a true tribute to our ancestors. On the label you can find the original stamp - the design label of our winery from hundred years ago, lead by our great-granduncle Maximilian Schwarz. It also refers to our granduncle Peter who fought and died as a partisan in Slovak national uprising close to the end of World War II. He died somewhere in the mountains fighting the Nazis.
Which varieties of grape did you use for this wine?
The three varieties we grow: Frankovka (Blaufrankish), Cabernet Sauvignon, Alibernet (a Ukrainian teinturier cross of Alicante Bouschet and Cabernet Sauvignon).
How would you describe the topograpy of the vineyard?
It is a compact area: the two vine tracks Stavný Háj and Lopata are only divided by a small service road, surrounded by fields we farm. It lies on light slope with south-west orientation, in Zemianske Sady, 2km from the winery, 7km from river Váh. It is about 200m above the sea level. The soil is mostly loess, river alluvium, rich in calcium.
How would you describe your style of farming?
In the vineyard we have farmed purely organically from 2016, refusing use of herbicides, pesticides, systematic treatments and industrial fertilizers. We work with biodynamic preparations,  use teas and macerates from surrounding plants for vine treatments. We use a green manure mix and different crops between vine rows which helps with avoiding erosion, aerating the soil, enhancing the soil structure and providing pasture for bees and other insects. We are a member and co-founder of Demeter Czech and Slovakia and a member of AUTENTISTA SLOVAKIA.

What was this vintage like?
It was a good growing season - grapes were in very good health and maturity.
Did the wine spend any time macerating on skins? If so, how long?
Full alcoholic fermentation for 3-4 weeks. All wines are aged in oak barrels for about 18 months.
Did you use any sulfites?
Once, before bottling,  about 20mg/l. 24mg/l in total after bottling.

What is your ideal food pairing for this wine?
Partisan Cru 2017 is lighter, fruity cold climate red that basically goes well with anything. We believe it can pair perfectly with coffee.

What is the ideal drinking window for this wine?
Enjoy between now and 2030. It will keep for least 10 years.
How do you feel now, farming this ancient family land?
When we started we didn't know what we were getting into at all. All of us were working in offices - it is a big change. But actually it's amazing,  I don't know if it's the connection with our family roots. I didn't think so at first but slowly I think, maybe it is. I am really happy here and love the work that we do.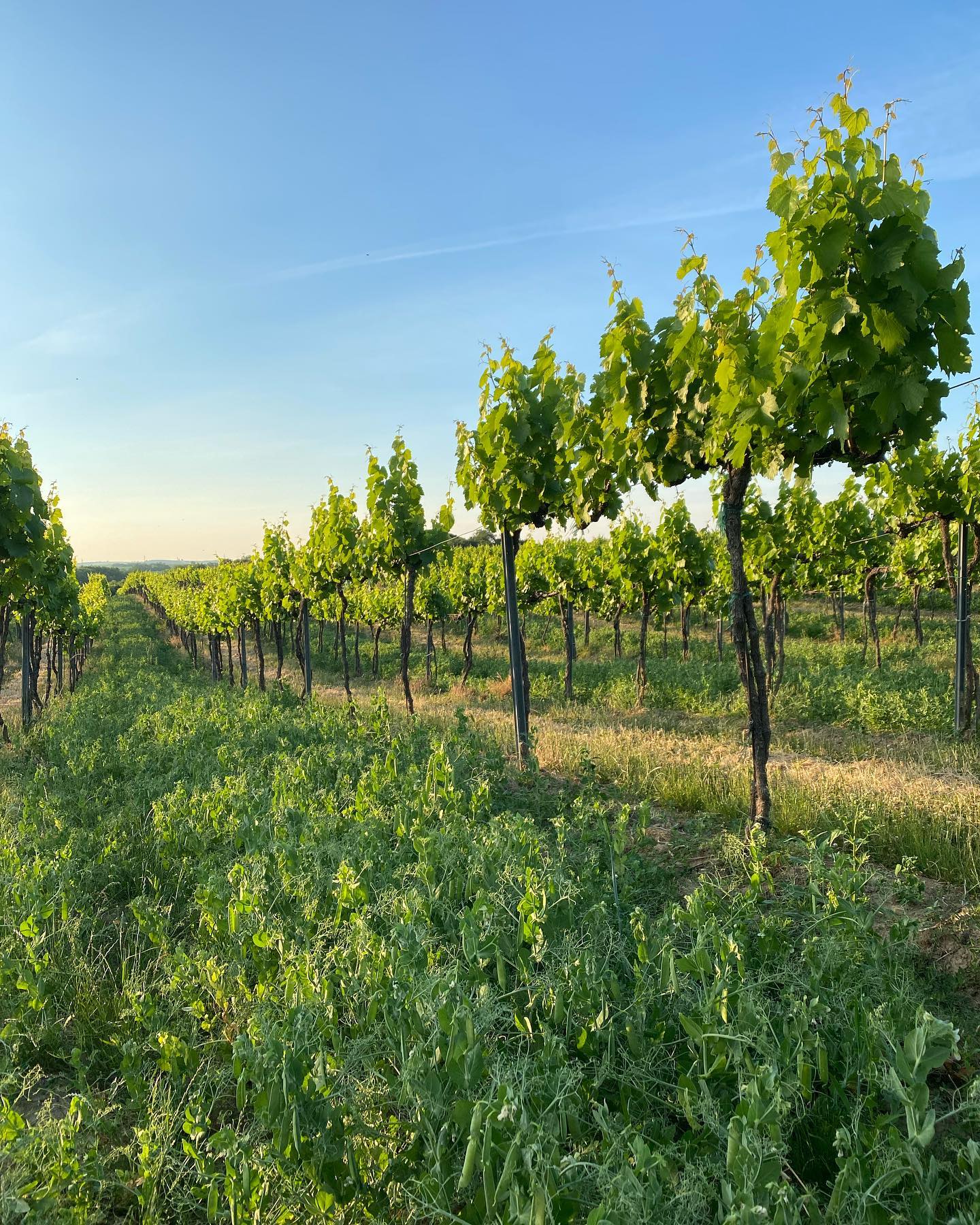 Isabelle's thoughts on Partisan Cru - Eastern Europe is often (incorrectly) treated as a vast, homogenous mass by the international wine trade. In reality the varied landscapes on the eastern fringes of the EU are rich with an incredible diversity of grape varieties and terroirs, with dozens of areas rediscovering their identities as former great wine regions following their rebirth in the post-Soviet world. Slobodne is a project in this vein. It is an uplifting story about three lovely siblings who left urban living and careers to revive old family land confiscated by the Communists in the days of the Iron Curtain. And what a delicious result they have achieved. Partisan Cru is quite Pinot-esque. It is ethereal, fragrant, pure and floral while also being peppery and juicy with a hint of bergamot. It is a very pretty wine.
---
Domaine Pierre Borel was founded in 2006. Pierre describes how it was not heritage, but chance encounters that led him to become a winemaker. He apprenticed at a big wine merchant house and trained in wineries like Domaine du Mortier and des Griottes where he discovered natural wines. Now, he looks after 2 hectares of cabernet and 0.5 of chenin in the Clos, plus 2 more hectares of chenin and old vines outside of the region. He vinifies organically, using as little intervention possible.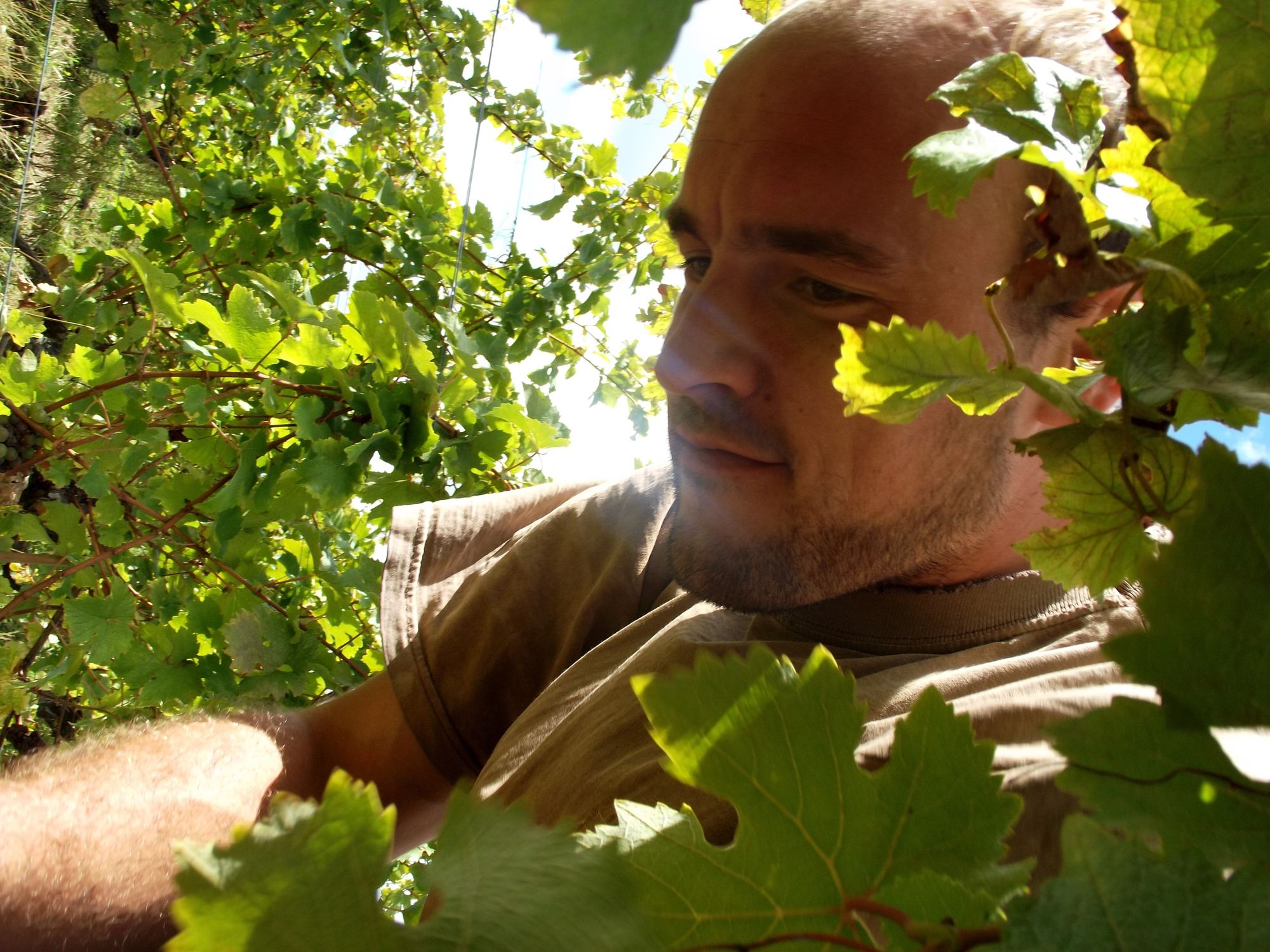 Q&A with Pierre Borel
Can you tell me about your background - how you came to be a winemaker, and what influenced your style of farming and producing?
I am not the son of a winegrower - it was encounters that led me to making wine. I initially trained in banking and finance, before finally training in wine. I began my apprenticeship in a large wine merchant, and also trained each year in other estates such as Domaine du Mortier and Domaine des Griottes, where I discovered natural wine. In 2006, I bought a house and old vines in Bourgueil, with which I made 9 vintages. In 2013, I planted 3 hectares. Today, I work 2 hectares of Cabernet and 0.5 hectares of Chenin in the vineyard, and 2 other hectares of Chenin and old vines outside the vineyard. I vinify organically using as little intervention possible.
Can you describe the vineyard, where the grapes are grown?
The Bourgueil vineyard is on a hill from which one can, with a single glance, scan the whole landscape. There is a gravel terrace on which all the communes are built, corresponding to alluvial deposits of the Loire. The particularity of the Clos is that it is in the centre of the village, adjoins the Clos de l'Abbaye and is next to the Clos de Pavée.
Can you describe the soil and the terroir?
The soil of the vines is alluvial, which is the equivalent of the gravel of the Médoc. These soils are rather sandy and stony with low clay percentages which will produce wines that are more fruity.
Can you talk me through the process of making this wine? What vessels did you use?
For Clos de Pavée, the grapes are sorted on the vine at the beginning of September and the harvest is done by hand. I don't use harvesting pumps but conveyor belts which allow the grapes to be taken from ground level to the vats. The grapes are therefore preserved, which allows fermentation from healthy, undamaged fruit. Maceration is usually done over 15 days with 2 pump-overs per day. I use concrete vats of 70 hectolitres for ¾ of the production. The rest is divided between recent barrels and carbonic maceration. I am also currently doing some blending to achieve a little more precision. The bottlings are done the following year in June (with about 3 rackings).
Do you use any sulfites?
Sulphites can be added if necessary during maturation and rectified at bottling according to the wine's profile. Totals are generally less than 10mg.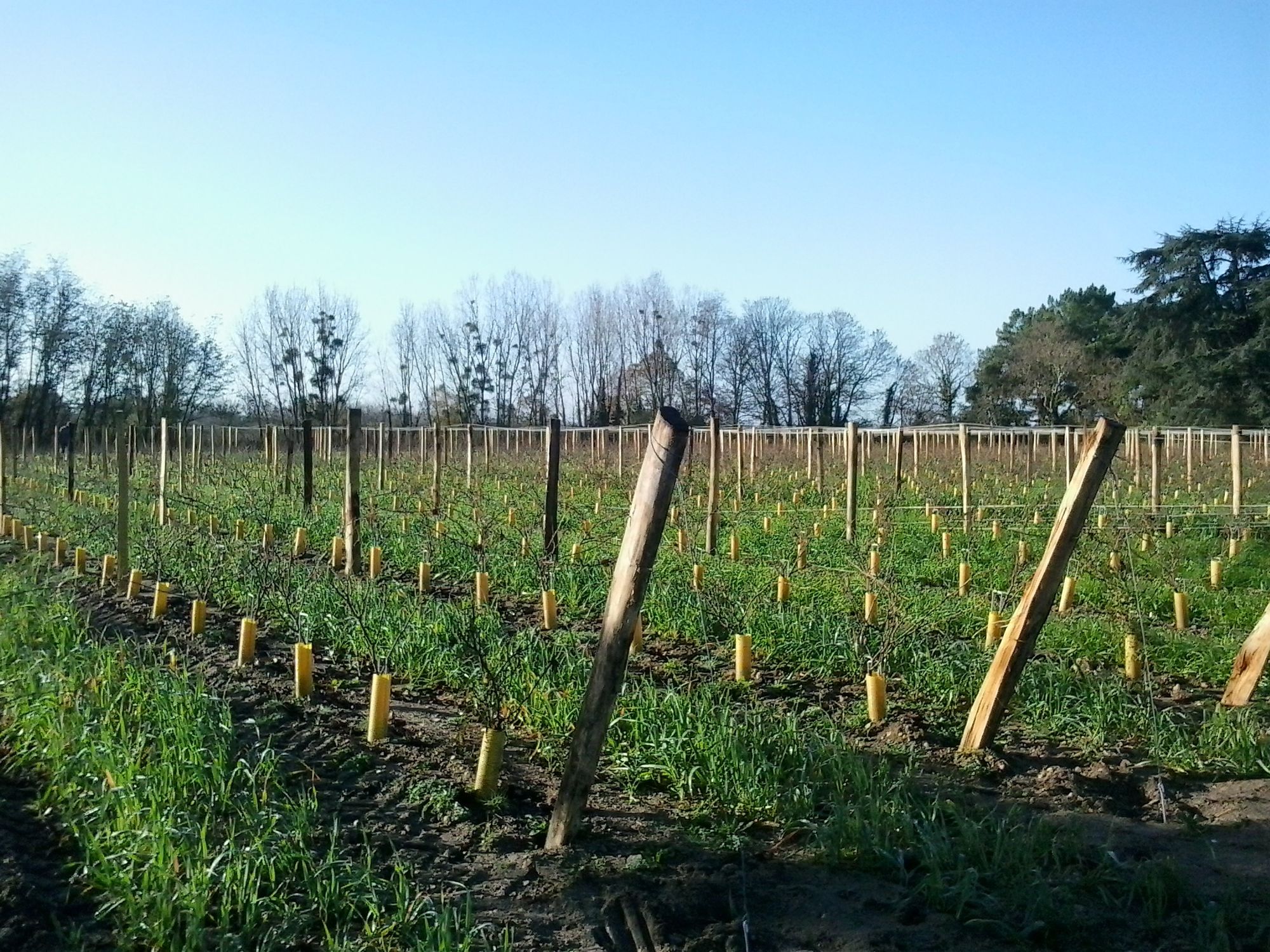 How would you describe the wine? How does it taste?
Clos de Pavée 2019: this is a terroir wine with the particular typicity of the Bourgueil gravel region that's honest and unpretentious. The vines are 8 years old and the terroir's effect is particularly evident in this wine. On the aromatics, I get blackberry jam!
What's this vintage like?
2019 is more a wine to eat than a wine to drink. There is a nice maturity here that is well concentrated.
When should people drink it?
Now - this is not a wine for ageing. You have to enjoy the pep of the wine and its patina at the end of the mouth as soon as possible, within 2-3 years maximum.
Which grapes have you used?
100% Cabernet Franc.
Any food pairings you'd recommend?
The wine goes extremely well with mushrooms, grilled white meats.
Isabelle's thoughts on Clos de Pavée - With Bourgueil, we find ourselves in the heartland of Cabernet Franc, home to some of the purest, finest examples that exist anywhere in the world. And Borel's 2 hectares of Cabernet, grown on a gravelly hill, are no exception. Clos de Pavée is a very pretty wine that is all about elegance and the flavors of the dark - dark cocoa, black currant and a dash of savory meatiness (thanks to a touch of brett). It has chewy but silky tannins. I know Pierre mentions that the wine needs to be drunk now but for me it is a wine that, while delicious as it is, will also age beautifully over the next 3 to 4 years, developing truffle and woodland notes.
---
---