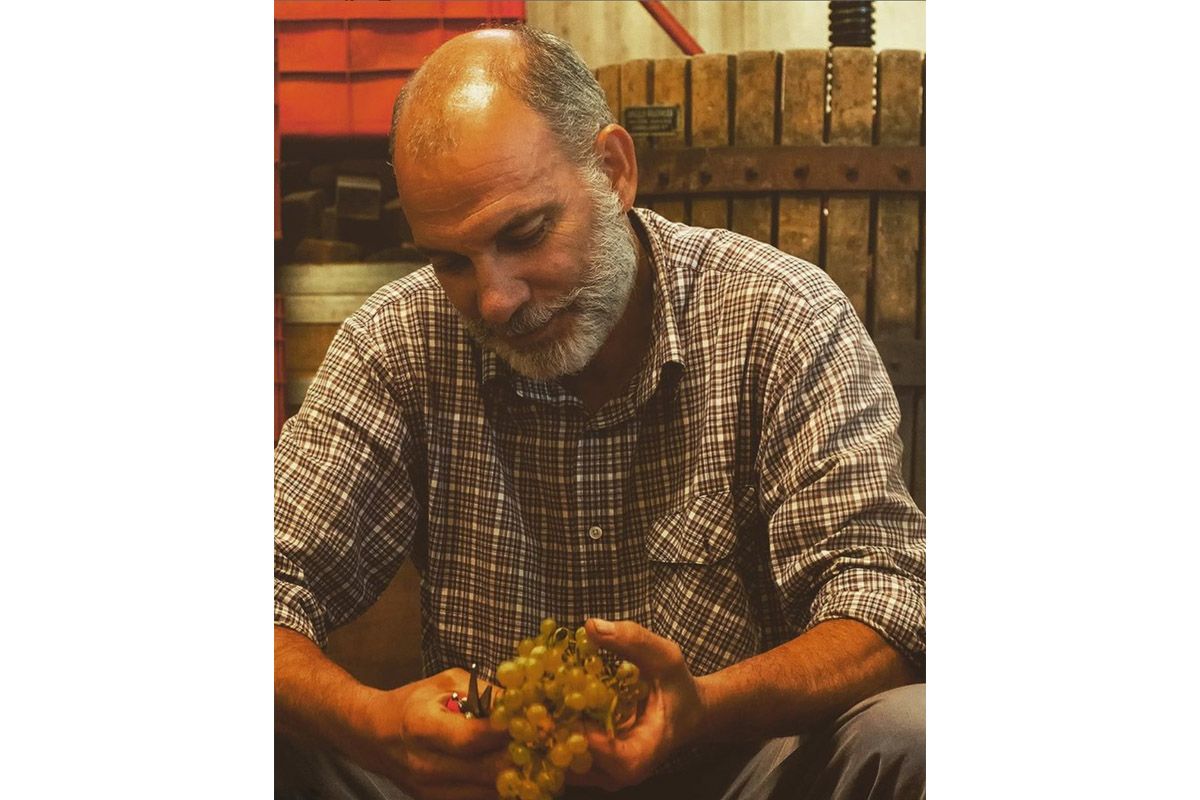 Meet winemakers Martina Celi and Alex della Vecchia from Costadilà
3 min read
Costadilà was established by Ernesto Cattel, who sadly died in 2018. Today the winery in Veneto is run by Martina Celi and Alex della Vecchia. Costadilà is known for helping to revive the traditional methods for making prosecco before the widespread use modern technology such as sealed tanks for mass production. They work with local grape varieties such as Glera and Verdiso.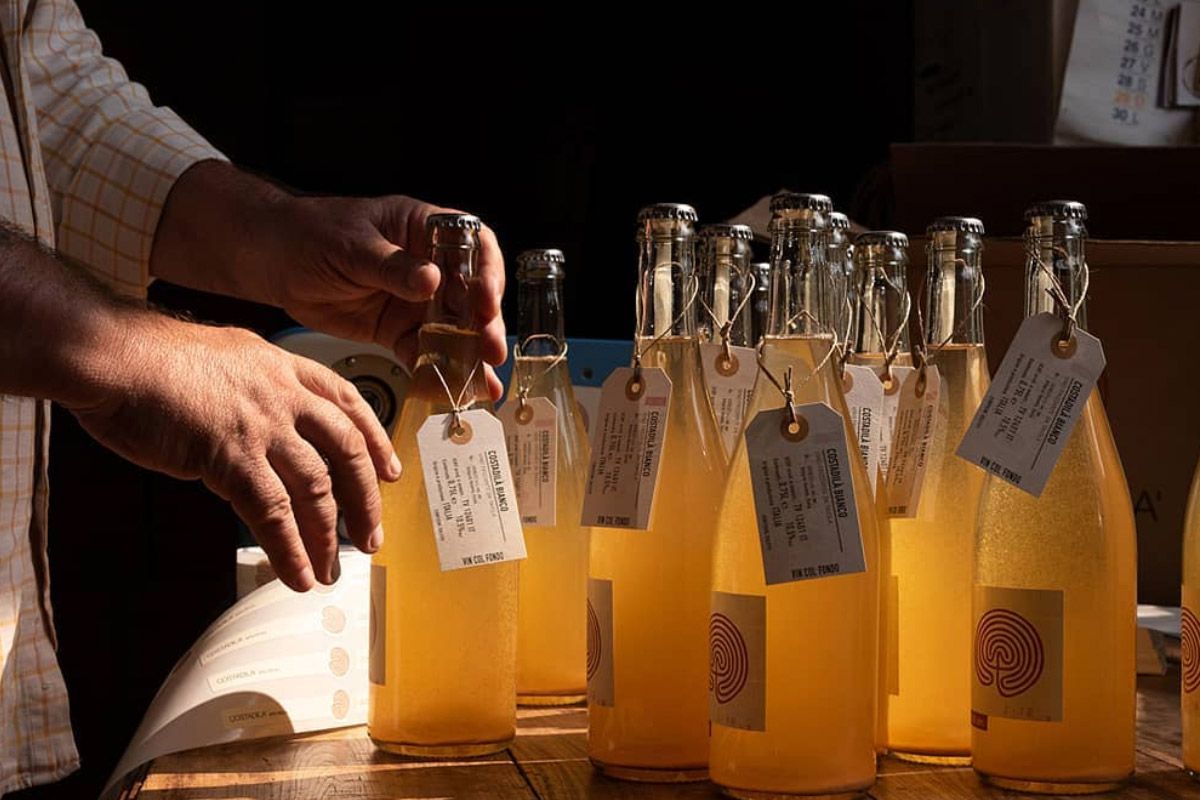 "My name is Martina Celi and I work with Alex della Vecchia in the winery of Costadila. We are in the area of Veneto in Italy north of Venice and close to Belluno. The winery is born in 2006.
He started to macerate the wine and referment in the bottle - like the tradition from this area. It was very difficult at the beginning because people are not used to seeing yeast in the bottle. Progress was very, very difficult but he continued in this way.
In this area they started to make prosecco in the autoclave: a big closed tank, not refermented in the bottle. This way started 40 years ago, and all the tradition was getting lost of fermenting wine in the bottle.
Ernesto liked to take again this method because it was a tradition. The grapes in this area are light grapes - not so much alcohol and not so much structure. They are very interesting for the flavor and what they can give but not so much structure. What the farmer liked to do - especially a little farmer for personal supply - was to sell most of their grapes but keep back some for themselves.
At home, they make some base maceration to give the wine more structure from the skin, the polyphenols in the skins. They leave this wine over winter in the cellar and it gets more hot in spring they put it in the bottle with must and they make a refermented sparkling wine. It was very easy and quickly to do.
The refermentation starts eight months the harvest so then the farmer has a light wine to drink. The refermentation normally gives one degree more of alcohol but it's still very not so much. It's a wine you can drink everyday and also have good aging and a little bit of bubbles and pressure.
The refermentation give us a little bit more of alcohol but this is not really the reason they made it. The reason is because the grape variety we have in this area are more interesting when you work with maceration and refermentation - they can give more flavour.
In this area, we call this style of wine 'vino con il fondo' or 'vin col fondo'- a wine with sediment. Depending on the season, we make a maceration for 20 - 30 days, sometimes in wood but mostly the wines stay in steel. Sometimes we start in wood then move to steel to adjust the flavour profile.
For us, we start the harvest in September then on into October. Some vineyards need to be harvested a little bit early and sometimes we wait till the end of October when the vineyards are located in an area where it's higher and not so hot.
Sometimes we go the vineyards twice to make two harvests. To try to get a fresher acidity we may start a little bit early. For the second harvest, we find more fruit, more flavour, more sugar. In the cellar we macerate just the grapes, no stems.
With some types of our wine we use the must, which we have frozen first; for another type of wine we use the sugar of dry grapes. We make also some drying, We dry the grapes until December or January and then we press these grapes and we leave in a fresh area fermentation does not start and we use this for the second fermentation in the bottle."
---