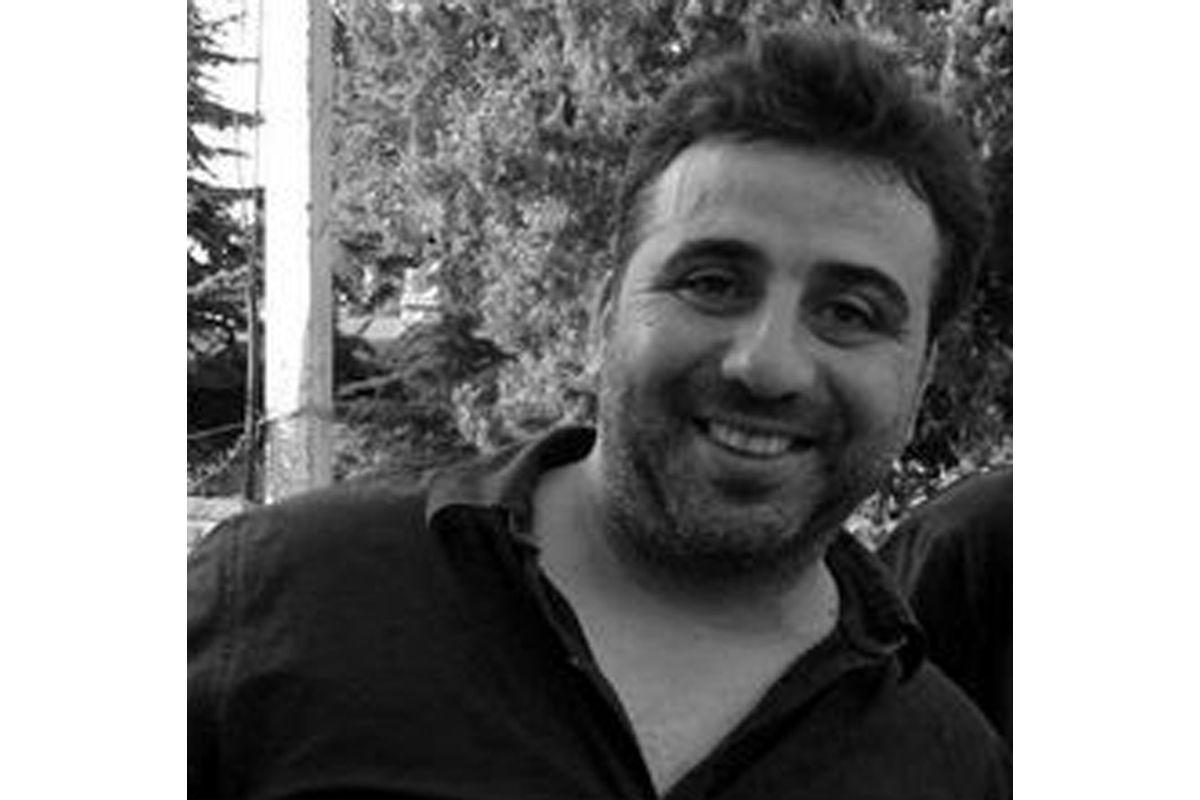 Meet Winemaker Zurab Mgvdliasvhili from Nikalas Marani winery
3 min read
Zurab Mgvdliasvhili runs the Nikalas Marani winery in the Kakheti region of Georgia. The cellar was built by his great grandfather in 1928 - the winery is named in his honour. He makes natural wines using the quevri (kvevri) in traditional and more modern styles.
"My winery name is Nikalas Marani. It's in east part of Georgia. The region is called Kakheti and the village name is Kardanakhi. Kakheti its most famous place for winemaking in Georgia. My vineyards are in three locations located on the east side of Alazani Valley looking towards Caucasus mountains. The place itself is really hot. So the wines are mostly heavier in my region. And most of the wines are made with the skins and the stems so most of them are amber wines."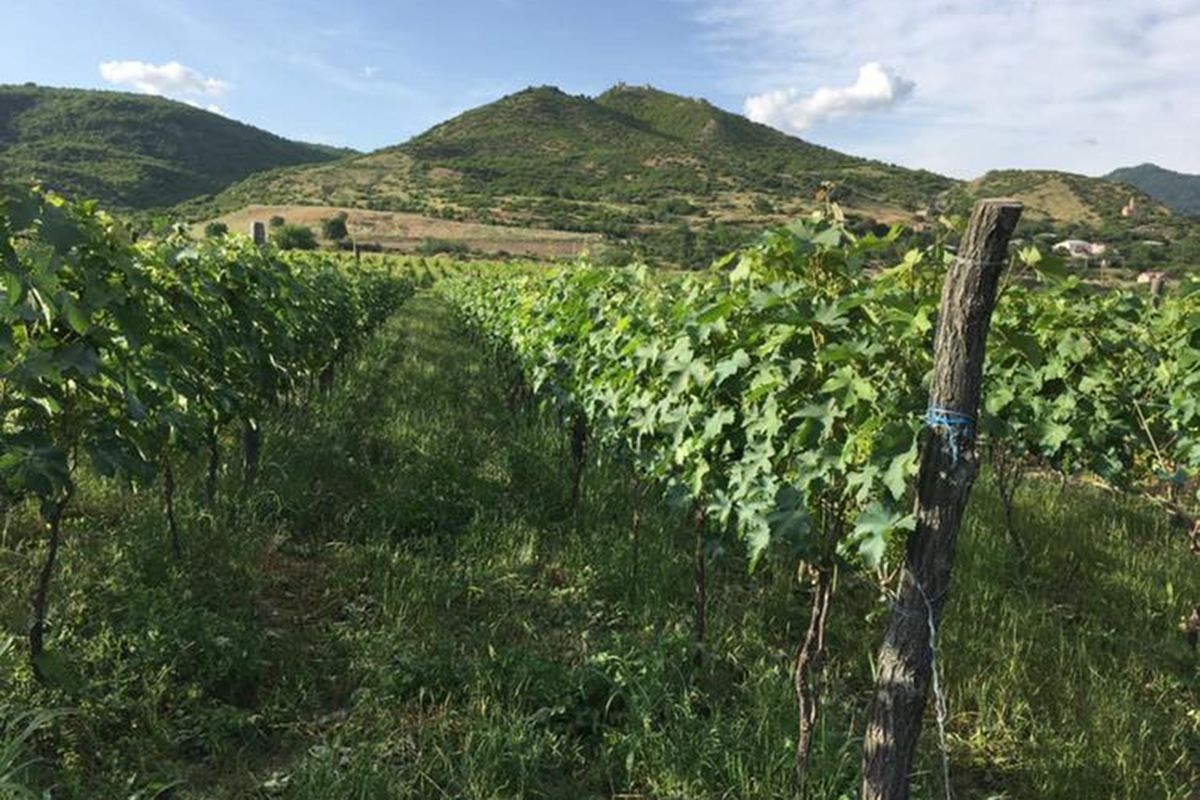 "The vineyard is around five hectares and it has five five different grape varieties  - all indigenou.  First one is called Rkatsiteli which is the most widespread grape in Georgia. We also have Mtsvane, Kisi, Khikhvi and Saperavi. I I make wine the very traditional way which is skin contact with skins and stems fermented in the quevri (kvevri). But with saperavi, for example, I also make wine in a way which is is not quite traditional for Kakheti region - fermenting grapes without skins. I use both methods because I think grapes have the potential to generate flavors that are really interesting to this region. So I decided to experiment and in the end I ended up having a really interesting wine fermented without skins."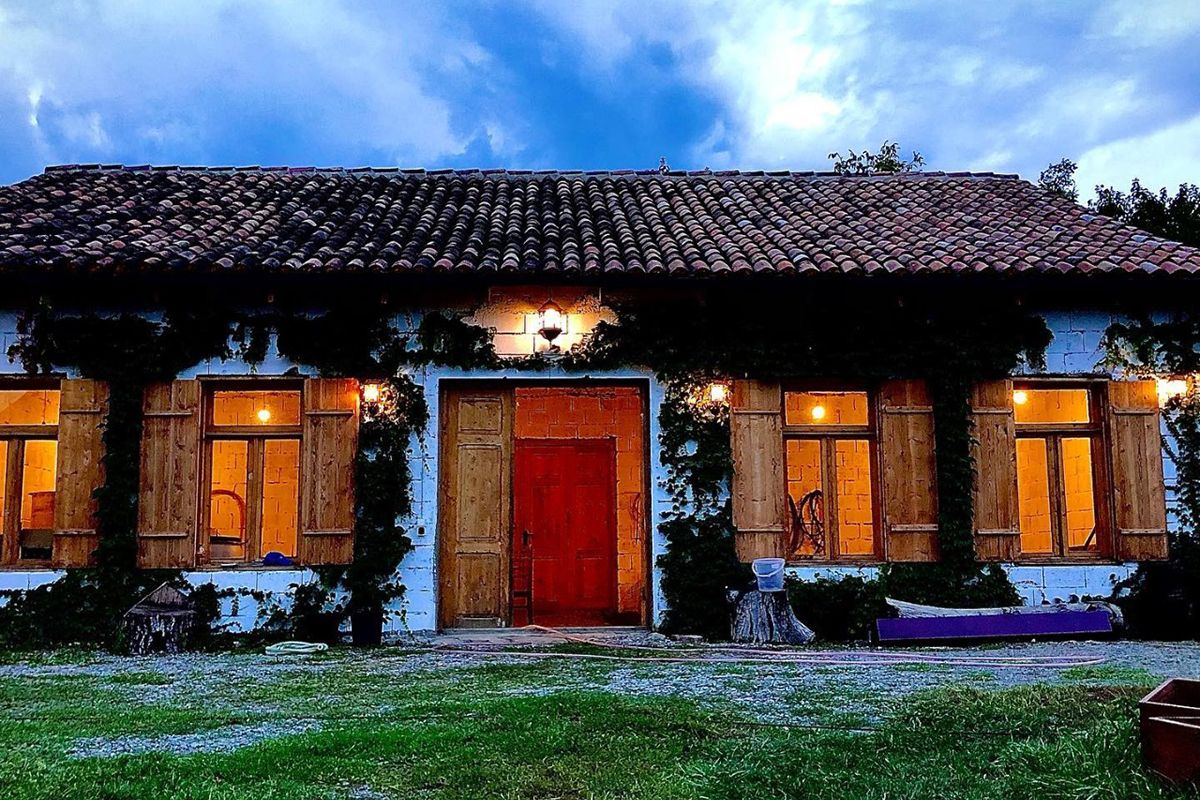 "In my cellar I have around 18 quevries (kvevries). They are all different sizes starting from 1800 liters to 700 liters. The cellar was built by my great grandfather in 1928. His name was Nikalas and my brand name is coming from there - so Nikalas Marani means Nikalas Cellar.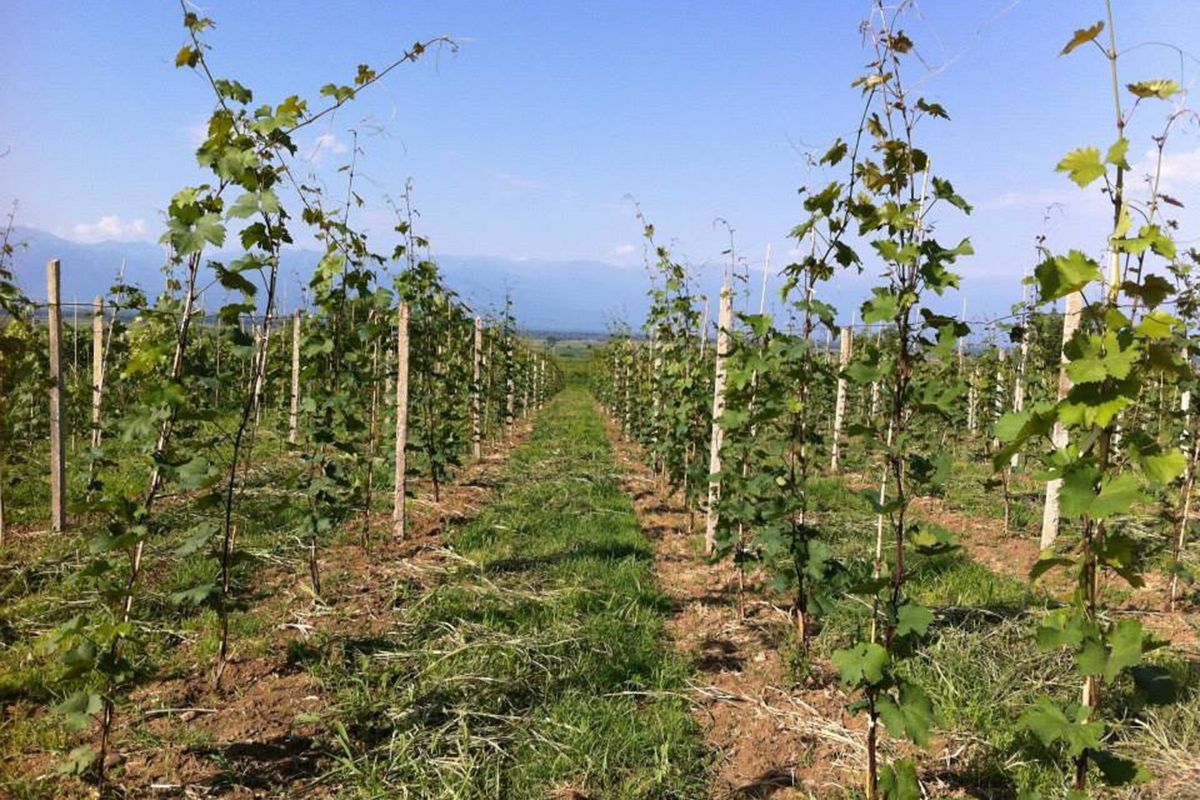 Here are his notes on three of the Nikalas Marani wines available from the Raw Wine online store:
Bdeshuri Saperavi "This is a non traditional way of making this kind of grape in my region. Usually when we crush the grapes for Saperavi  we leave them for 10 days of fermentation with the skins and then we remove it from the skins.  In this case, we use direct press and there is no skin contact - not even a day - and it's fermented in quevri (kvevri). The color is lighter. I would describe it as chameleon color. It's not red, it's not rosé at all, but some something in between. And this has been described as a breakfast wine. People said you don't need to add anything to the wine. You don't need any food with it - you can just drink it in the morning as well."
Kisi "This is a more rare kind of grape, which was not used much in the past. During the last century, during Soviet Union time, we only had Rkatsiteli and Saperavi. Most of the wines were made out of those two grapes. Kisi is something really rare and now coming back slowly slowly to the market. In this case, I make Kisi also in a different way - not really the traditional way. I don't use stems for fermentation. I ferment Kisi with the skins and leave it for fermentation for one month for maceration with the skins. After that I remove it from the skins."

Mtsvane Manavi "This is also made with non traditional way of making this grape which is no skin contact at all. It's fermented in quevri (kvevri)with direct press and there is no maturation with the skins or stems at all."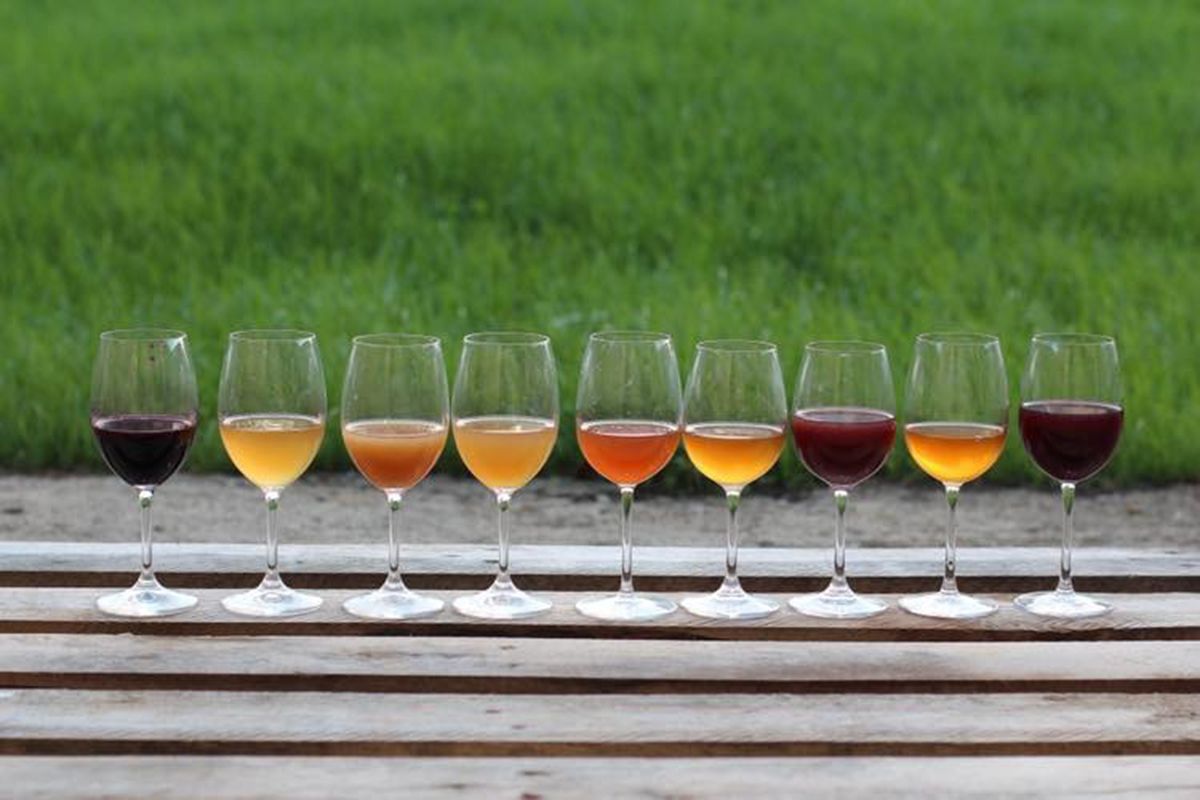 ---