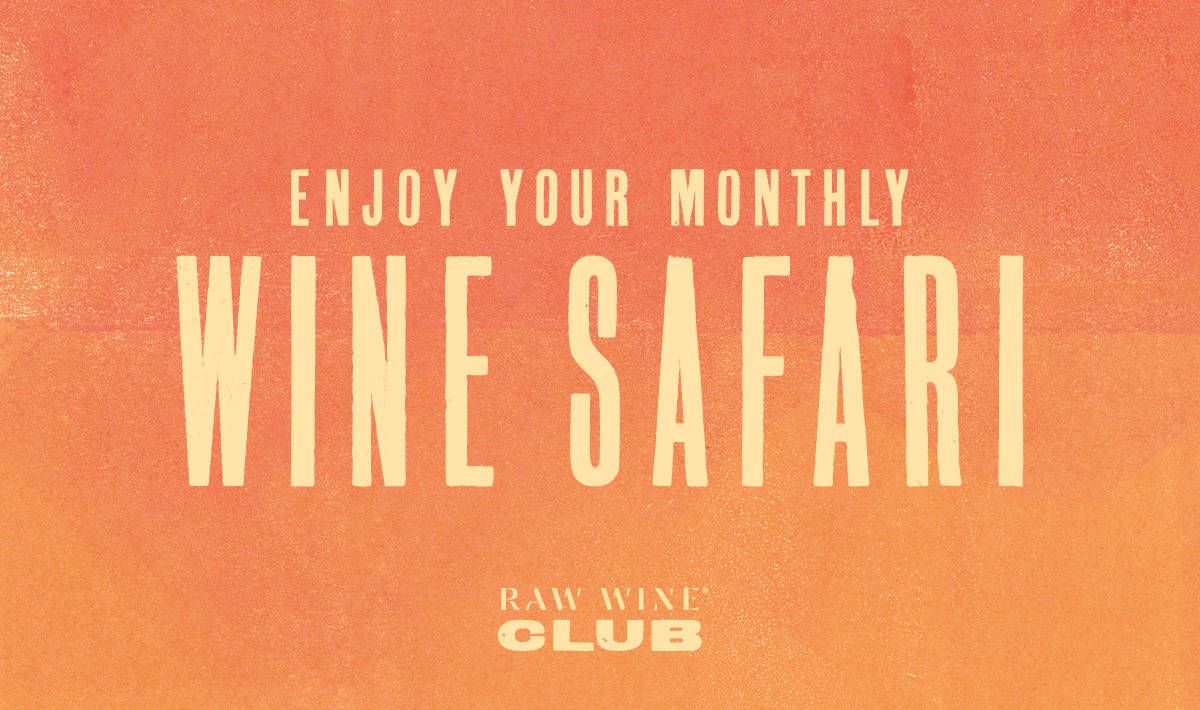 RAW WINE Club - Tasting Notes - October 2022 Selection
33 min read
Hello and welcome back.
This autumnal box has been heart-warming to put together as I've included quite a few old friends in the line-up this time - wines of growers I have been following for years that I have seen evolve and change. It is quite special opening up one of these old friends to see where they're at in their life's journey.
There's a classic traditional method, unusually made from Pinot Auxerrois; a mineral-driven, old vine Californian Chardonnay; two very different oranges - one a light, African Chenin and the other a deeper, more structured Greek Muscat; a proper old style, textbook, earthy Bordeaux blend and, last but not least, a spicy, sun-kissed, schistous Faugères that will help take the chill of these autumnal evenings.
I hope in time they become old friends of yours too.
Happy tasting,
Isabelle Legeron MW, Founder of RAW WINE‌
---
Domaine Gross is a family-owned estate run by Vincent Gross in the heart of Alsace, not far from Colmar. They follow biodynamic principles in their cultivation and production of wines from their 10 hectares, without any inputs or sulfites. They apply red wine vinification to all their Alsatian grape varieties.
Q&A with Vincent Gross
Can you tell me about your background - how you came to be a winemaker, and what influenced your style of farming and producing?
We are winemakers from father to son. My grandfather started making wine on a small area of about 2 hectares. In the 1980s, my father inherited the estate and was particularly responsive, as he expanded the estate and allowed our family to flourish and live off our passion. We work with respect for tradition and decided to run our vineyard biodynamically. The winemaker can easily be compared to an artist whose desire is to make wines that are masterful, but above all vibrant and digestible.
Maceration and sulfite-free crémants are for us an obvious choice and a return to our origins. Every day we strive to find techniques and strategies to adapt the practices of our ancestors to the current situation, to climatic changes and to the drought of our summers. For example, we prune our vines shorter in winter, which allows us to reduce the load per vine and thus to achieve very aromatic wines. We accept lower yields, we remain vigilant as to the increase in the alcohol content and we favour the quality of our grapes.
We also had to find solutions to allow the fermentation of all the sugars and to elaborate a dry gastronomic wine while preserving the character of the wine of the Roman period. This is why we have buried the amphorae in soil where the temperature is between 13 and 15 degrees Celsius all year round, so that we don't have to use air conditioning.
Thanks to these techniques, the maceration process allows the wine to be loaded with anti-oxidants and to 'protect' itself naturally. This type of maceration allows the wine to be preserved without the use of any artifice.
Can you describe the vineyard?
The vineyard is made up of small plots of one tenth of a hectare in size. It extends over 10 hectares and is situated at an altitude of 250 to 320 m. We are on mid-slope with sub-Vosgian forests, facing the Rhine and facing East. It is a terroir that is conducive to the macerations mentioned because the maturities can be pushed to extremes.
How about the soil and the terroir?
We are here on clay-limestone soils. We have chosen to reduce ploughing and to let nature flourish, which allows vegetation and biodiversity to take root naturally. This choice allows the soil to be enhanced and the vines to flourish.
Can you talk me through the process of making this wine? What vessels did you use?
This Crémant d'Alsace is composed of 80% Pinot Auxerrois and 20% Riesling. It is an AOC Crémant d'Alsace. The grapes are all biodynamic and come from our terroirs located at the bottom of the slopes. The manual harvest was done early but at good maturity and as soon as the acidity was no longer too green. For this 2019 crémant, the pressing was relatively long (about 10 hours on the press). Fermentation started with indigenous yeasts. The maturation in casks lasted 6 months. Bottling was followed by 15 months of maturation on laths. This is a zero dosage brut.
The production of crémant started in 1985. My father liked this method of vinification, which today represents 1/4 of our current production. It is a tradition to produce this wine for our estate. The public has never tired of these bubbles and this cuvée is now a classic.
Do you use any sulfites?
No added sulphite of course!
How would you describe the wine?
It is a nice 'starter' wine. It is an introductory wine for the beginning of a meal and less suitable for the end of a meal. It has a particularly fine bubble. The Pinot Auxerrois grape brings a crunchy side to this cuvée and it is this crunchy side of the grape that makes it digestible and whets the appetite.
This introductory character is also found in the following vintage and why our 2020 Crémant is called Prélude.
What's this vintage like?
The bubble of this crémant reveals a pale yellow colour; the nose is both floral and supported by notes of ripe fruit; the palate is frank and without excessive sweetness. The smooth acidity is supported by a non-excessive bubble.
This is a light wine, not very strong in alcohol and whose bubbles are particularly refreshing. It is a crémant that I would describe as summery!
When should people drink it? How long can they keep it for?
It is a wine to be drunk now as it is not intended to age. That said, it can be kept for 2/3 years.
Any food pairings you'd recommend?
It is a crémant that goes wonderfully well with starters or flambé tarts for example.
Being an introductory wine, I find it ideal on its own and not necessarily with dishes. That said, it will also sublimate aperitifs and cocktail parties. It will easily and lightly whet the appetite of your guests!
Isabelle's thoughts on Crémant d'Alsace - A Crémant d'Alsace is made like a Champagne, using the traditional method. Unlike a pet nat (or methode ancestrale) which is a single fermentation in bottle, traditional method fizz starts life as a base wine and gains its bubbles through the addition of must or yeast+sugar, which induces a secondary fermentation in the bottle. Domaine Gross' Crémant is a Brut Integral meaning that it has no residual sugar post secondary fermentation, and since the wine is also disgorged (a process of opening the bottle to release the lees), the result is crisp, clean and classic while still being sulfite-free. There's no funk here. Instead it is creamy and a little nutty, with notes of cooked quince and crunchy Mirabelles. Expect a little oak spice from its 6 months in oak, which - coupled with the maturity of the berries at harvest - gives a moreish sensation of sweetness, even though it is completely dry. There is also a dash of biscuityness thanks to some autolytic development (this is a 2019 after all). A delicious wine.
---
Les Lunes is a project by Shaunt Oungoulian (of Populis) and Diego Roig in Mendocino County, California. They farm 16 hectares of vines using organic methods and make wines in a 'classic' style that pay homage to the great bottles of California's past, with little intervention in the cellar. They believe in preserving indigenous microbes found on the grapes and in the soil, as it creates more naturally stable, complex wines.
Q&A with Shaunt Oungoulian
Can you tell me about your background - how you came to be a winemaker, and what influenced your style of farming and producing?
I grew up in California, not really around wine at all but the family always had dinner around the table and I loved cooking at a young age. I went to school and studied chemistry for my undergraduate degree and was pretty successful with that, but realized I wasn't going to be super happy working in a laboratory my whole life. I was brewing beer and doing some fermentation, and was interested in things like that from the chemistry side of it. I was kind of interested in maybe working in a restaurant - as a chef or back of house - but my father immigrated to the US from Iran in 1970 and put himself through school working as a busboy, and I didn't have enough fortitude to face the disappointment of my father working in a restaurant. So I thought, well what's something else that's somewhat related and also ties into my passion for chemistry, and a friend of mine suggested I do an internship at a winery during the harvest season because they're always looking for work.
After school I moved to the Anderson Valley in 2008 and got a job working at a more conventional winery, which was a really great experience. The winemaker was a former chemistry student, so we really bonded in that sense, and it was a really good introduction to wine and winemaking but through the lens of premium California wine - it was a little isolated up in the Valley and in that scene. I remember one of the early things that got me interested in more natural winemaking was that, you know, we made red wine, we made rosés and we made white wine, and I thought we were missing a bit of symmetry and thought, what if we were to macerate white wine like a red wine? They were like no - it'll be bitter, it won't taste good, we don't do that. I said, well, have you tried it? And they said no.
So I thought that's interesting and wanted to do some research on it and discovered there's a whole class of wines - possibly some of the first wines ever made - in that style, and so I drove down to San Francisco and found examples and tasted them. I tasted flavors and things that I hadn't ever tried before and thought, wow there's a whole world of wine out there that I haven't experienced. What else, what other flavors are out there? Let's really dive in and find out what's out there in this category that's much broader than a very specific section of high end Californian Pinots and Chardonnays. It was really cool to get that introduction organically and thinking about it in terms of chemistry, there's a lot of symmetry in shapes and molecules and things, and I was thinking about the different kinds of macerations - you've got red wine, rosé wine, white wine and you're missing this other quadrant so they then added that there which was really cool.
And I don't want to discount my early experience because it was amazing - I had a really great mentor in so many other aspects who encouraged me to go to UC Davis where I eventually met Diego, my partner with Populis. There was a cohort of other students there who already had experience working with wine internationally - Megan Bell of Margins Wine, Martha Stoumen among many other people - so we were really able to push ourselves into exploring low intervention, natural wines within the context of the Davis education. An education is a tool and who is using it and how you use it determines whether it's going to be something that's used to manipulate and control, or something that you use to let go, so to me that was a really great experience.
After I graduated, which was such a technical formation and education, I then moved to France for 2 years for more of a practical experience working with natural wine. I worked with Jo Pithon in 2012 and Philppe Vallette and Julie Balagny in 2013. Diego was at Charles Joguet in Chenin and Domaine Léon Barral in Faugères at that time, so we got to know each other a lot there. We were pretty closeby, around 40 minutes away, and we didn't really know many other people, so we would just go taste with winemakers every weekend and have dinners together, so it really furthered our friendship and bond that we formed at Davis and got us aligned philosophically. We both came back to California in 2014 and thought that if we pool our resources, we can do more together than we could as individuals, so that's when we started making Populis wines.
Having originally worked with these growers - you know, Diego worked with Didier Barral and Charles Joguet - those and the winemakers I had worked with, they're all very fierce individuals who at the time were strictly vignerons and didn't purchase any grapes, so that was our original aim - to do that. We started the Les Lunes brand, and while we were looking for vineyards to start farming, we were introduced to some really great growers up in Mendocino County whose families had some vineyards for over 3, 4, 5 generations and these were vineyards that had some vines over 500 years old, dry farmed, organic, never sprayed with a chemical or anything like that. But we never really would have had an opportunity to farm those grapes because that was the livelihood of the family, so we decided to start the Populis wines as a way for us to start working with these growers and get to know them and learn from their experience as a very California-centered and traditional style of winemaking than the more modern, Napa, Sonoma style that we're less excited about.
That was kind of the start of how we informed the Populis wines, and Les Lunes is the stuff that we farm - except for, we tend to make a single vineyard more serious cuvée from some of the growers we work with so we can really highlight individually the work that they're doing with their farms. So with the Barra vineyard, we purchased those from the Redwood Valley and their family has been farming these vineyards since the 1950s and again, they like to say they were farming organically before organic was even a thing, and we really loved the grapes and the wines that come from them, so this is a single vineyard expression of what they do and we don't blend it with grapes from other vineyards.
What's the story behind the name Les Lunes?
Les Lunes has to do with when I was working with Philippe and also Didier - they do a lot of work in farming with the moon cycles - not necessarily biodynamic, because Philippe at least was proudly not biodynamic but working with the moon cycle because he said, well, farming with the moon predated the work of Steiner and other things, so he would always look at the flowering date, count forward and adjust to the descending moon cycles, and his pruning and other things were also within that, so this is kind of an homage to that. We try our best within the climate and within the constraints we have in California to do our farming with respect to the different moon cycles as well.
Can you describe the estate and where it sits in Mendocino County?
The Redwood Valley is in Mendocino County which is relatively diverse. It's a large county, there's vineyards out on the coast, which is much cooler and has a more coastal influence, whereas the Redwood Valley near Ukiah where we get a lot of grapes is a little warmer so the varieties tend to be Zinfandel, Carignan, Chardonnay and Sauvignon Blanc. They do quite well there where the seasons are a little more distinct than on the coast. The vineyards out on the coast are a little younger - things over there started to develop in the 70s, whereas in Ukiah, Redwood Valley, people have been growing grapes since the Italian homesteaders got there in the 1800s, 1850s shortly after the Gold Rush, so there's more of the culture of old wine and dry farming. The soils are a deeper loamy soil that supports dry farming, which is very cool for California because despite its heat, there are still these great dry farm vineyards.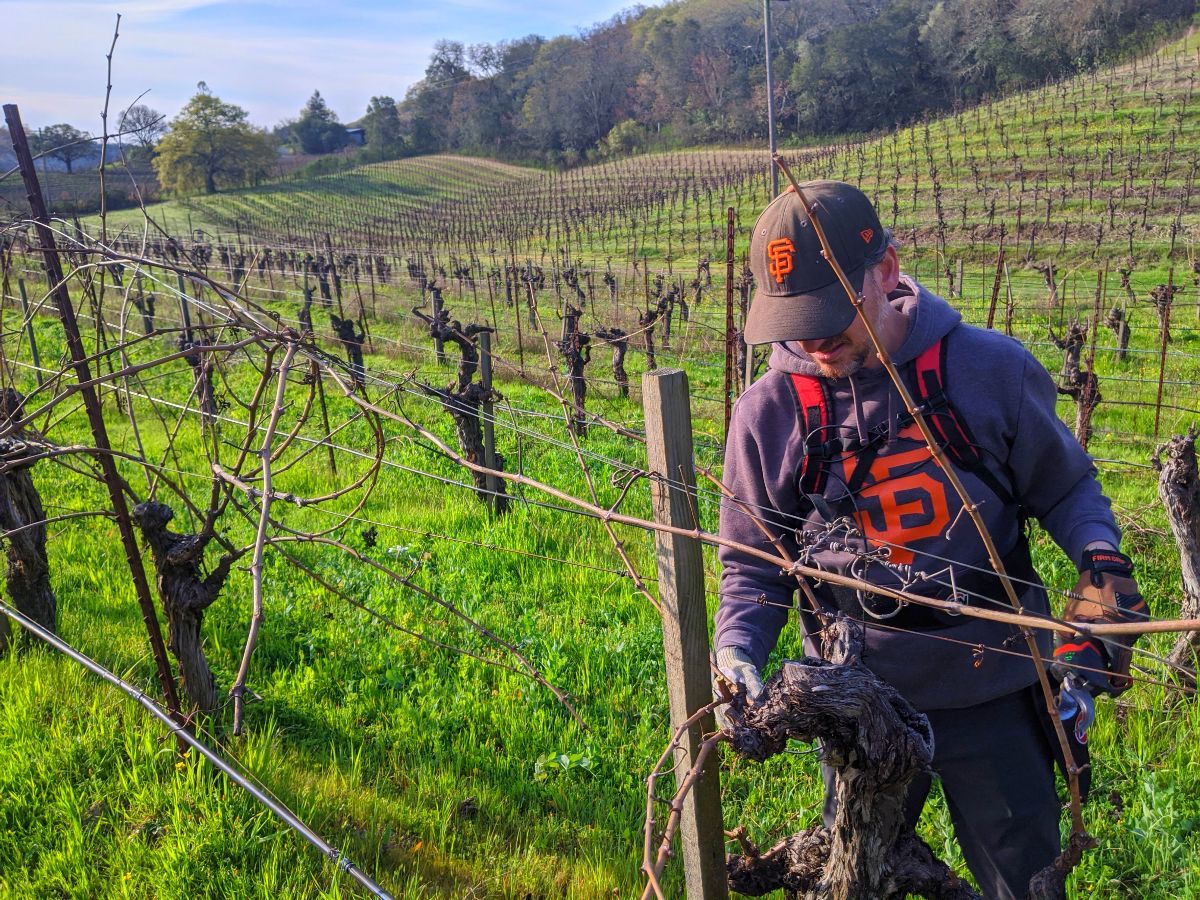 Can you describe the soil and the terroir?
In general it's a gravelly loam, but these are kind of alluvial valleys, so depending on where you are they can be more gravelly, clay, loamy soil. This is a little further north in the valley, so it's a bit more of a heavier soil - the gravelly clay loam. I like the heavier clay loam for the Chardonnay as it gives it a pronounced mid-palate while still retaining the freshness, so it's a little more giving and broad. This was planted in 1972 so that really helps to capture the natural acidity as well. The clay gives it more breadth and captures the sweetness of the California sun, while the old vines and low yields give that kind of concentration.
Can you talk me through the process of making the Chardonnay Barra Vineyard?
The process is pretty straightforward for this one. All our vineyards are organic, not necessarily certified, but using organic practices. The grapes are hand harvested and we do a whole grape direct press, let it settle for a night and then rack the juice. In 2020, we did a mixture of tank and barrel fermentation, so a mix of old French oak barrels aged from 2008-16 and high density polyethylene flex tanks, then once the fermentation was done we moved it all to tank for aging - so it gets a little bit of the leesy barrel fermentation without capturing much of the oak flavoring and then it ages in the tank for about 6 months before we bottle it. In this wine, we added around 15 parts per million of sulfites right before bottling. We use no nutrients in the water, no fining, filtering, no acid - nothing else.
How would you describe the wine?
I would say that it's a pleasurable wine - it has a lot of apple fruit and citrus fruit. It's focussed but not overly, the clay gives it a nice breadth on the mid-palate and the old vines give it a good freshness, so it maintains its focus on the finish while still capturing the sweet California fruit.
With us it's trying to strike that balance of the fruit and trying to capture the sweetness of the sunshine without it becoming overwrought or overbearing. It tends towards green apple and lemon and lime flavors more than a riper style.
What's this vintage like?
2020 was a very interesting year - there were a lot of fires, but Mendocino County was far enough away from those that we weren't really affected. There was quite a lot of heat but these came in quite a bit before that so the white wines tended to do very well for us. 2018 and 19 were wet, colder years, and 2020 was the first year of the drought period, so coming off a good winter of rain, followed by hot and dry.
When should people drink it?
It's drinking very well now, but it can definitely continue to age for a couple more years. We have wines going back to 2014 and they taste great, but of course the wines are unique and this will age differently to a white burgundy or something because they don't have quite as much of the power of the oak, so you get a little more development.
Which grapes have you used?
100% Chardonnay.
Any food pairings you'd recommend?
With this, I really enjoy some sort of crab or clam dish - especially Dungeness crabs, which are in season out here - there's a bit of sweetness and almost a little bitterness in the Chardonnay that pairs really well with the sweetness and brininess of the crab.
And then a nice herbed cheese rocket salad, with some walnuts - that's nice because you get the tannins and the unctuousness of the walnuts that pairs with the richness of the Chardonnay, the bitterness of the rocket and the herbs. Goat cheese has that creaminess while you have that freshness and apply citrus of the wine that synergistically goes really well. And probably some quick pickled onions or something else like that to round it out - maybe a splash of vinegar.
Isabelle's thoughts on Chardonnay Barra Vineyard - Unlike Europe, most natural wine producers in the USA are makers rather than grower-makers - they buy in fruit grown elsewhere, and transform it into wine. Les Lunes, though, is one of the exceptions. Created by two friends who met while studying winemaking at UC Davis and then working at natural wine estates in the south of France, Les Lunes is as much about the farming as it is about the making and the result speaks volumes. This is a restrained, elegant Chardonnay with great length, made from a 50-year old vineyard, showing notes of fresh verbena, granny smith apples and sun-kissed melon. The mouthfeel is textured and mineral with a lovely weight from some time spent on lees and some oak aging.
---
Testalonga is a winery founded in 2008 by Craig and Carla Hawkins in the Swartland region of South Africa. They make single vineyard wines grown from granite, sandstone and clay soils and work organically and instinctively with as little intervention as possible. Their first vintage was a skin contact chenin blanc and they make 2 wines: El Bandito and Baby Bandito, with wines from their newly planted vineyard Kloof (ravine in Afrikaans) on the way.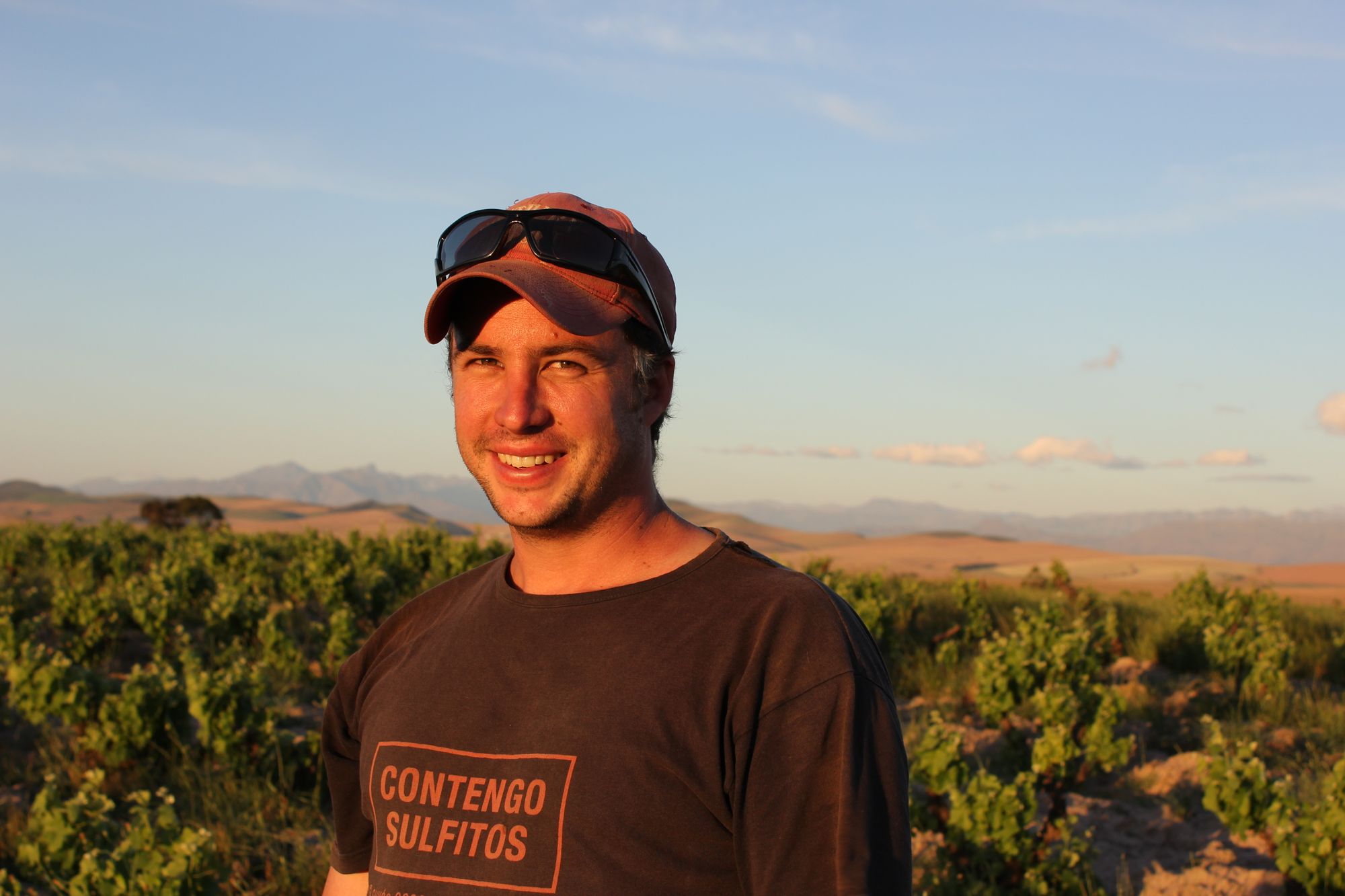 ‌Q&A with Craig Hawkins
Can you tell me about your background - how you came to be a winemaker, and what influenced your style of farming and producing?
I'm not from a winemaking family - I originally come from the east coast of South Africa, which has a tropical kind of climate, a bit like Brisbane in Australia. We moved down to the Cape when I was around 15-16 years old and I got into wine through my older brother who's 5 years older and started studying winemaking in the late '90s. I was still at school and I started doing some hours just working for him to make a bit of extra money, and I really fell in love with it from day one. I really enjoyed it, and I thought I was always going to do just farming to be honest. I wanted to do nature conservation and stuff like that, but then I discovered the transformation from vineyard to cellar.
I took 2 years off school to go play hockey in the UK, and then when I came back I started studying winemaking at Stellenbosch University. I worked all over Europe - I have an Irish passport, and for about 5 or 6 years I did Portugal, Spain, Austria, France - so that was kind of where I cut my teeth. My first proper job was actually in Austria with Dirk Niepoort and Dorli Muhr - brilliant stuff, it was actually really integral to me, working in a completely different climate to South Africa.
I started Testalonga in 2008. In 2007 actually, I was in France and came across the wines from Antonio Perrino, also called Testalonga. This was a really defining moment for me - I was living in a tent, I was drinking wines because I was an intern for Remi Pedreino from Roc d'Anglade and he gave me this box and said, 'You have to try this. This is a white wine made like a red wine,' and it just blew me away. So immediately I knew exactly what I wanted to do - in South Africa nobody was making these wines. I then came back to South Africa, obviously Antonio I use his nickname on the label, Testalonga is also a bandit from Sicily and I called the wine El Bandito, so there's a strong link to Italy and Mr Perrino himself.
I started in 2008 with my first skin contact, then in 2015 started the Baby Bandito and that's where I started with Stay Brave. All my labels are from single, separate vineyards -  the Baby Bandito vineyards are less complex, El Bandito are a lot more complex, Stay Brave less again but it makes a delicious wine. The skin wine is on granite soil and Stay Brave is on clay - I find for skin, you get higher notes and slightly more depth from granite, while clay gives a slight sweetness, richness to the wine so it's the perfect soil for Stay Brave.
What about your farming and winemaking style?
I always knew I was going to do organic farming - growing up in my family, we were always that way orientated and my older brother, he started getting into organics in his job when he was working in South Africa. He now lives in Australia and actually farms there organically at a place called The Wine Farm, it's his and his wife's company, they've been there 12 years. But organics, it was something at university that you could never find information on, there was literally 1 page - viticulture, you learned from a very conventional kind of way at university. Most of the places I worked at overseas were working organically and there was a lot of focus on it, and for me it's a non-negotiable. It's just the way I do things.
My very first wine, El Bandito in 2008, I rented a vineyard from my now in-laws, and farmed this completely organically. And from there we've just kind of grown. In 2015 I bought my farm which is where I live now, and we farm organically. I don't farm biodynamically - organic is a non-negotiable and I work on whatever I see in front of me and I don't always see the value in certain sprays or treatments. I'm not knocking those that do, but I really just work with what I can see and understand in front of me.
Can you tell us about the vineyard, and where you are in South Africa?
We're in the Swartland region of South Africa, which is quite a warm, dry climate very similar to Sicily and it looks very similar as well. It's about an hour north of Cape Town and quite a large region. On the Western boundary you have the Atlantic Ocean and that's quite breezy, anywhere from 10 to 14 degrees and that moderates the climate, and our Eastern boundary is mountains, so we kind of straddles those and get the two extremes. In winter, it's not freezing but it's cold and wet, with very warm, dry summers.
It's a big region - if you picture it in your mind, it's a lot of wheat fields and among these are mountain ranges, either made of granite or sandstone, and that is where you find the quality vineyards. I work with 3 types of soil: sandstone, granite and clay-derived - we call it coffee stain. Granite gives you the more complex, perfumed, higher notes, the clay soils give you more obvious fruit and the sandstones we're still discovering, but kind of a mix between the others.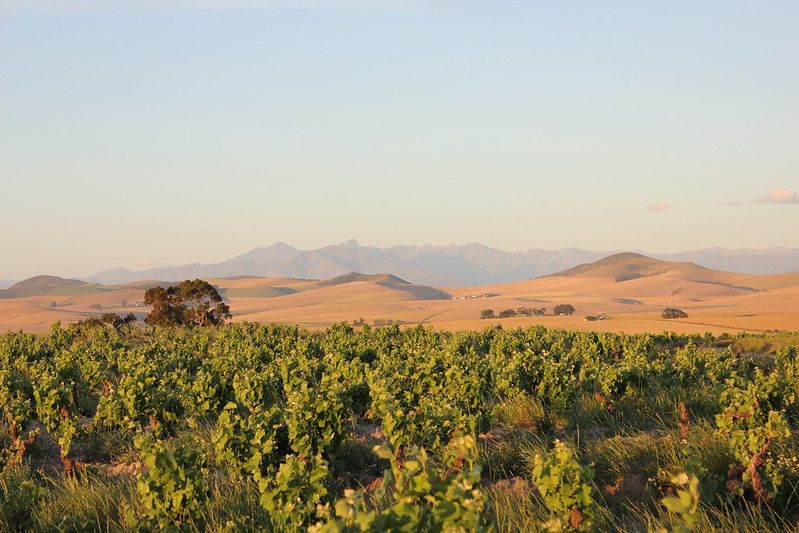 What's the process of making this wine, Stay Brave?
In the beginning, I knew what wine I wanted - I wanted a wine that's approachable, good by the glass, you know, so that's how I approached the vineyard. With Chenin Blanc, I found that it never had the complexity I was looking for, so skin contact was perfect - it lifted the wine up and gave it a lot more complexity, so I started using more and more of the vineyard for skin contact. So the way I make it is I pick it by hand, in small 20kg cases, bring it back to the farm, cool the grapes down to 5-6 degrees, the next day I destem the grapes whole, the stems go to my cows for feeding, and juice and skins go into open top stainless steel or plastic 2000L tanks.
From there, the wine slowly warms up and starts fermentation. I don't punch down or anything like that unless I feel it's really necessary, I'm really into - besides putting it into a machine and ripping the berries off - I'm quite gentle with it. I always laugh when people say they're gentle but, you know, you're putting it through a machine. But anyway, I don't like to overwork it, so you get a very delicate extraction. My skin contacts have come a long way, I've moved away from the big maceration and am looking for elegance and complexity, for it to drink easily and for the technique not to overpower the wines. I don't want there to be too much tannin. After about 10 to 12 days or whenever it tastes good, I press it, it goes into another tank to ferment dry and from there I put it into either foudre (a big oak cask) or I've got a big fibreglass tank. And then I let it do the malolactic and all of that.
Which grapes have you used?
100% Chenin Blanc from clay soils, vineyards planted in 1981.
Do you use any sulfites?
Our seasons are the opposite to yours - we harvest around February, then after winter around July time I rack the wine for the first time, remove the lees and I add a little bit of sulphur, 10 to 15 parts, then at bottling if I feel it needs a little bit more, then I'll add some. Not much. And then wine is not fined at all, the 2021 vintage I did put though a very rough cellulose filter. I feel it makes a better wine - I've done a lot of trials and some wines I do filter, some I don't, it depends on the vintage.
How would you describe the wine?
When I taste it, I get a lot of citrus, orange peel, which for me is quite appealing. You get a lot of citrus notes on the nose. What I love about the palette is there's a slight amount of tannin, but not a lot. And a lot of people when they try the wine, they don't realize it's skin contact, and think it's actually a wooded wine. What I like on the palette is the sweetness of it. It gives you a lot of saltiness, minerality, it'll make your mouth salivate so it works well with food and makes you even more thirsty.
What's the 2021 vintage like?
2021 was a culmination of 3 good winters, it's an excellent vintage. Stability wise and analysis wise it was perfect. In South Africa across the board I think 2021 will go down as a great vintage - you'd have to do well to mess up the wine. Stress-free, good yield, low disease pressure, very high quality vintage.
When should people drink it?
These wines - my white wines, my orange wines particularly will age longer than my red wines. I think it's down the acidity levels and low pH. They have quite a low pH compared to the reds,  and that combined with the tannings, the wines will definitely age well. I like to drink these wines young, but people still send me photos of bottles from the first vintage and they're holding up well. I would say that it's probably best within the first 4 years, but you can age them to develop more complexity over time.
What's the story behind the name of the wine?
Stay Brave is all about being positive - you'll see the labels, I do all the labels myself and in this case, my brother, he took the photo. I was looking for a strong image that would create the story I was trying to tell about being positive. The girl in the photo has a small plaster on her finger, and it's a series - Keep On Punching, Stay Brave, Keep On Keeping On, Follow Your Dreams, Lift Yourself Up - it's all about being positive.
Any food pairings you'd recommend?
I always like Asian flavors that aren't too overpowering, you know pork with fat and saltiness, a little chilli but not too much. Vegetable-wise, probably sounds a bit random, but I had it with some grilled aubergine with paprika, and that worked really well. So for meat or vegetables, a slight spice does help.On both of those, the slight spice does help.
Isabelle's thoughts on Stay Brave - Craig Hawkins, creator of Testalonga, put South Africa on the natural wine map. I first met him many years ago when he was spreading naturalness at the Lammershoek winery before buying his own farm and giving his wine label, Testalonga, a physical home. He also played a major role in establishing skin contact wine as a category in South Africa. (More on the trials and tribulations about skin contact wines in SA here). Craig's winemaking style is all about crafting fresher, crunchier, lower alcohol wines, which means they are very accessible and highly drinkable. Stay Brave is no exception, and being a skin contact Chenin that is orange but without being very orange in its attributes, is also a great introductory choice for even the most ardently skeptical friend coming over for dinner. It is a delicate, pretty Chenin Blanc with uplifting notes of citrus peel, ripe cumquat, bee pollen and a slightly waxy texture. Tannins are light, with just enough presence to give the wine a bite without dominating.
Joining us for RAW WINE New York this fall so come and taste more of Craig's wines!
---
Sous le Vegetal is a small-scale wine project by Jason Ligas, Vassilis Alexiou, Patrick Bouju and Clovis Ochin on the Greek island of Samos, surrounded by the Aegean sea at the limits of Europe and Asia Minor. The project aims to reveal the microterroirs of the island, preserve existing processes and feed on local traditional gestures, avoiding industrial farming practices in favor of biodynamic and organic methods.
‌Q&A with Vassilis Alexiou
Can you tell me about your background - how you came to be a winemaker, and what influenced your style of farming and producing?
I'm a chef, I had a restaurant in Paris and now in Samos. Winemaking was always present because here in Greece everyone who owns a small piece of land or small vineyard with grapes does it to have wine for home and to share with friends, for friends, so I was always familiar with the process. And because of this, my experience has mostly been in making wine naturally - I don't know how to make wine in the modern way, I always had in my mind the natural way. The first contact I had with professional making was in Santorini with Domaine Sigalas - I worked there because I had a restaurant, and helped them in the beginning to make the wine. This was my first experience with large tanks, barrels and that kind of stuff. In 2017 I came to Samos - my mother is from here - and my grandmother had died, so I had to organize the house for her. We decided to make wine for friends while I was here, and that's how we came up with the Sous Le Vegetal line.
Can you describe the vineyard in Samos?
Samos is a big island - the fourth biggest island in Greece. It's very green, so that's why we're called Sous Le Vegetal: 'under the vegetation'. Under this green image, you see a very rocky place with a lot of volcanic soil, and a lot of quartz. A lot of vines are near the sea, but we don't use this. We have chosen the upper side of the vineyard which sits from 600m to 1100m altitude. And we chose to make different labels because of the different terroirs of Samos.
Can you describe the soil and the terroir?
The south is schistolithic with a lot of white quartz, and all day long from sunrise to sunset it has always the sun above the vineyard, it's a very sunny vineyard. We make the other wines from these areas, whereas Hupnos is grown in volcanic soil from pre-phylloxera vines, some of which are more than 120 years old. When the sun is above the vineyard, the heat is enormous, so it's a dry soil with a lot of minerals.  
Can you talk me through the process of making Hupnos?
Because of the heat in the day, we harvest at night - from midnight to 7am. We take the grapes directly to the winery, because we want to retain the phenolics. We do a maceration of about 2 weeks, depending always on the taste, tannins, year, etc. We ferment for around 3 months and do the vinification in a concrete egg and oak barrels for 7-8 months before blending. We bottle by hand and by gravity, not mechanically - it's difficult, but we do this because we don't want to lose the quality of the wine to large lines of bottling. We use zero sulfites.
Which grapes have you used?
100% Muscat Blanc, all small grapes.
How would you describe the wine?
It's very mineral - you'll find a lot of salinity in it. It doesn't taste like a typical muscat - doesn't have those aromas. You have a very discreet aroma of jasmine with citrus, a lot of minerality and salinity.
What's this vintage like?
2018 was very stable - very easy, nice year. No illness in the vineyard, no extreme heat or cold, a nice breeze. It was the ideal weather for growing. 2019 was to the contrary, a lot of illness (not to this specific vineyard, but in Samos) and a lot of heat very early, so the harvest was very early, like this year 2022 because of the heat. But 18 was ideal, it was very nice here.
When should people drink it?
In the first year it was undrinkable, because it had a lot of reductions but a year from bottling it became very stable. Now is a nice moment to drink it - it has been 4 years since bottling, so it is perfect.
How long can it be kept in the bottle for?
It can keep in the bottle for around 10 years because of the maceration and the dark bottle we chose to protect the wine from light.
What's the story behind the name of the wine?
Hupnos in English is sleep - we called it this because it's always harvested at night, when everybody is sleeping. Also in Greece Hupnos was a mythological character - the son of night and darkness. He had the power to deceive the other Gods when they went to sleep. But really we chose it because of the night harvest.
Any food pairings you'd recommend?
It goes very well with seafood and with quince. We had a nice pairing with zucchini and gremolata at the restaurant. This pairing was amazing.
Isabelle's thoughts on Hupnos - This project was set up by Vassilis Alexiou, Niki Orfanidi and Jason Ligas (who has since left the project) when they realized the incredible potential of the juice from Samos' old, pre-phylloxera, bush vines (some over 120 years old), which was all ending up at the local coop as sweet Samos dessert wine. They identified parcels of particular interest and set to farming them themselves and vinifying the juice naturally. Muscat is a deeply aromatic grape but Hupnos is surprising. I have tasted this wine various times over the years, beginning with the fermenting juice which I tasted mid-creation in Samos, and I love how it has developed over time. Being Muscat, you expect something grapey and packed with notes of lichee, but the combination of old vines, incredible terroir, restorative farming, a couple of weeks of skin contact and hands-off vinification results in something incredibly restrained, mineral, chiseled and earthy that is both briney and perfumed with jasmine notes.
Joining us for RAW WINE New York & L.A. this fall so come meet them in person!
---
Château Massereau is a winery in Barsac around 30 kilometers from Bordeaux. It was built in the 16th century and acquired by the Chaigneau family in 2000. The estate extends over 19 hectares, 10 planted (6 600 – 7 000 plants/hectare) in the Barsac, Graves and Bordeaux Superieur appellations.
‌Q&A with Ann Marie Chaigneau
Can you tell me about your background - how you came to winemaking, and what influenced your style of farming and producing?
We don't come from the wine world - my youngest son, Jean-François, decided when he was 18 that he wanted to become a winemaker, so as a family, we decided to help him and started looking for an estate. Where we were living before, it had a small vineyard, but not much - so maybe it was for all of us really.
We went to Paris and while we were there, he decided to study wine. He went to Bordeaux and stayed for the duration of his studies, while he got his diplomas. After 4 years of working in various chateaux - some very famous chateaux - we bought the estate in Barsac in 2000. And then Philippe, my other son who was a tennis teacher at the time, decided to come and join us and work with his brother to sell the wine.
We started out growing Bordeaux, Graves and Sauternes, but now grow a variety on the terroirs of Barsac, Graves and Bordeaux Superieur. We are working totally organically in the vineyard and biodynamically as well. Where we are situated, there's a lot of flowers, herbs, trees, a lot of insects and animals. The Sauternes in particular is situated in a nature reserve and we have you know, horses, birds, it's all very very natural. We want to make it not only organic in the vineyard, but also organic in the cellar so we don't add any artificial products.
What were you doing before Chateau Masserau?
I studied at the University of Bordeaux, then I worked in Paris as an assistant to the president of Samsung. After that I was an assistant at an English company Imperial Metal Industries. So when we came back to Bordeaux, it was my plan not to work anymore. But with the purchase of the estate, I involved myself in the administrative work, travelled all around the world and started to learn about customs, suppliers and I just turned 70 - it's a lot of work.
Can you talk me through the process of making this wine?
For Bordeaux, the density of the vines is really important, so our vineyard is very dense and we have 6 to 7,000 ft of vines per hectare. We always harvest by hand into baskets, then the grapes are driven to the cellar. They're then vinified in concrete - they don't go into barrels - and stay there for around 18 months.
Can you describe the soil and the terroir?
It is clay and sand - there's a lot of clay on the Graves terroir.
Do you use any sulfites?
Just a little for aging the wine, no filtration, no fining, all natural.
How would you describe the wine?
It's a fresh, fruity wine - red fruits. It's concentrated but the tannins are very silky. We make wines that we like, they're for people - it's not a commercial wine. And each wine we produce has its own distinct identity and special character. We want our wines to express the terroir, to let the nature speak and develop for itself.
Which grapes have you used?
We use 50% Merlot, 35% Cabernet Sauvignon, 15% Cabernet Franc and Petit Verdot. But the blend can change according to the vintage - there might be more or less of each of the grape varieties.
What's the vintage like?
2018 is a very good vintage - the last really good vintage we had. The weather was great - we had heat throughout the summer and the nights were fresh, so the grapes developed well.`
When should people drink it?
It can be drunk now, but you can leave it for more than 10 years - it ages well in the bottle
Any food pairings you'd recommend?
All kinds of meat really, charcuterie as well. It works because the wine is fresh, but there's acidity as well.
Isabelle's thoughts on Cuvée Tradition - Nowadays natural wine is all about groovy labels and funky, instagramable, brightly colored wines bottled in clear glass (which is also a lot worse for the environment than green glass). Traditional, old-fashioned wineries often don't get a look in, and Massereau is one of these. Their farming is impeccable, their winemaking honest and the results are classic Bordeaux blends (Merlot, Cabernet Sauvignon, Cabernet Franc) that are elegant, pure and savory. This particular 2018 cuvée shows fine, integrated tannins with beautiful, sweet red cherry notes, blackcurrant fruit and some herbal blackcurrant leaf. A digestible wine made in concrete, this is a great example of traditional Bordeaux - what wines in this region tasted like before Bordeaux as a whole became heavily Parkerized.
---
Clos Fantine is a 20-year-old estate across 29.5 hectares in the commune of Cabrerolles in Faugères in the Languedoc run by siblings Carole, Olivier and Corine Andrieu following the death of their parents. They make organic wines from native grapes with the utmost respect for nature. The vineyard is cultivated from ancient terroirs with vines up to 100 years old, and sits at an altitude of 100-300m above sea level.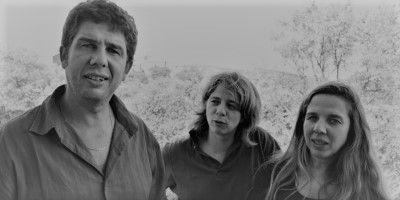 Q&A with Corine Andrieu
Can you tell me about your background - how you came to be a winemaker, and what influenced your style of farming and producing?
We are 3 siblings - 2 sisters and 1 brother - Corine, Carole and Olivier. We inherited this estate in 1996. We chose to devote ourselves to it and have developed it over time according to our philosophy. At the beginning, we went about it in a haphazard way, but with the firm intention of making a product that is as pure as possible. In 2000, we started to use indigenous yeasts in the vinification process; in 2004, we decided to stop adding SO2 to half of our vintages and found that it was no longer necessary to add it at all the following year.
The vines have always been grown organically. The soil was ploughed and we crossed the vines. We are here in a region with a Mediterranean influence and we found that this practice dried out the soil. So in 2014 we decided to stop ploughing and saw the return of an abundant diversity in the soil, which also had an effect on the well-being and liveliness of the vines.
In our case, it was easy to see that any action on the soil leads to oxidation-reduction, which means that we have to get energy at the expense of the plant. This is why we no longer wish to plough our soils. We then brought sheep into the vineyards for 4/5 years but found that they eat the grasses we need to replenish the soil. This decision is also supported by the fact that winters are now drier and there is not enough grass to satisfy the animals and the vines.
Can you describe the vineyard?
We are 25 km from the Mediterranean sea and at an altitude of 200m. The soils are composed of sandy schist and the grape varieties that grow here are Carignan, Grenache, Syrah, Mourvedre, Cinsault and Aramon. For the whites, we have Terret. Recently, we have introduced white Picpoul with which we are producing our first vintage and black Picpoul which will reach maturity in 2 or 3 years.
Can you describe the soil and the terroir?
This is a particularly acid garrigue soil.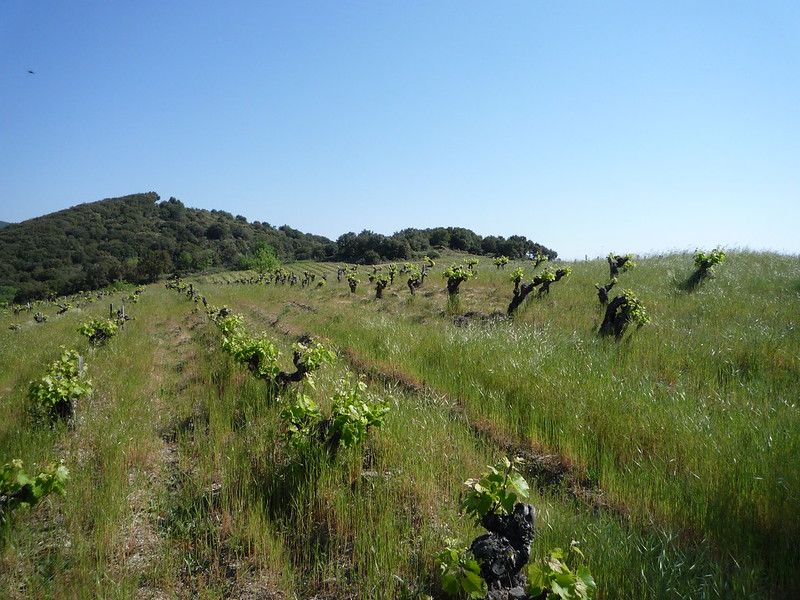 Can you tell me about the process of making this wine? What vessels did you use?
It is a vinification without input, without so2. We use concrete and fibreglass tanks. We are trying this year with a Qvevri that we just buried!
Do you use any sulfites?
Absolutely not!
How would you describe the wine?
This wine is the result of a blend of equal parts Carignan, Syrah and Grenache. What fascinates me about this wine is its depth and its notion of infinity. It seems to reflect the connection between the earth, the soil and the sky. It is a wine that awakens the emotions of the drinker. It is very fruity, it is deep, it makes you salivate and whets your appetite.
It is a wine whose taste never stops in the mouth and which evolves infinitely. This is why it evokes a connection between the ground and the sky and this feeling of infinity.
What's this vintage like?
A vintage that benefits from our 'no-tillage' policy. It is the result of this policy that the heat wave of that year did not impact the vines and therefore the wine.
When should people drink it?
This is a wine to drink now or later!
How long can they keep it for?
It is a wine that can easily be kept for 10 years or more.
Any food pairings you'd recommend?
It goes wonderfully with grilled red mullet or fish with tasty flesh (as a reminder of its proximity to the Mediterranean). More generally, it goes well with all types of meat!
Isabelle's thoughts on Faugères Tradition - I have long been a fan of the wonderful Andrieu sibling trio and their work in Faugères in the Languedoc, southern France. I remember walking amongst their vines and being inspired by all the edible greens and salads growing wild. The Andrieu are great farmers, as well as being staunch advocates of zero-zero, never adding sulfites to any of their cuvées. I have tasted a lot of vintages of their Faugères Tradition and the 2019 is a particularly beautiful, pure example. Chewy tannins, juicy, mineral, there are notes of dark, black cherry, coffee and dark cacao. It is almost minty. This is a bright wine with crystalline, upfront fruit. It is well-made and absolutely lovely. (Their rare white Valcabrières is also worth looking out for as it is a blend of two rare grapes - Terret Blanc and Terret Gris - and is deliciously concentrated with caramelized apricots and a touch of savoriness).
---