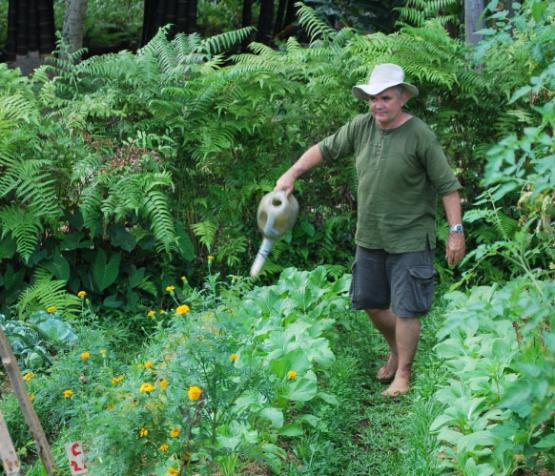 3 min read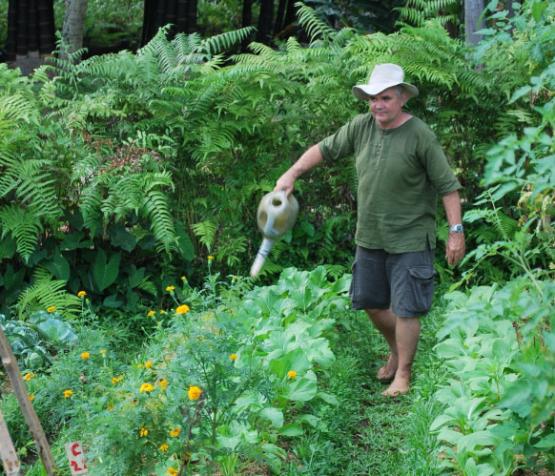 RAW WINE is delighted to announce that Mark Garrett – the permaculturist extraordinaire that joined us for RAW WINE 2012 to talk about Growing Plants (and who also happens to have been Richard Branson's permaculture consultant on Necker Island) – is joining RAW WINE 2013 as a 'Virtual Expert'. Unfortunately he won't be able to join us in person this year because of prior commitments in Australia, Bali and Barbados, but he will be here for the next 3 weeks to post a series of thoughts on Permaculture. Mark will help you get to grips with what permanent sustainable agriculture really means, and is happy to answer any questions you might have, however technical or un-technical they may be.
If you want to keep up with Mark's posts, follow us on Twitter and/or Facebook or visit our blog at the times below. Mark will be available until the 18th April 2013 to answer any questions.
1. What is Permaculture? – 09:00 am, Thursday 4 Apr 2013
An introduction to permanent sustainable agriculture and why it is so important today.
2. Permaculture Design – 09:00 am, Monday 8 Apr 2013
How do you design a project – agricultural or otherwise – so that it is sustainable? In this post, Mark will get you into a 'permaculture state of mind' by examining the interrelationship of elements that impacts sustainable designs.
3. Understanding Soil – 09:00 am, Wednesday 10 Apr 2013
What is soil and why are bugs so important? In this blog, Mark introduces you to the world of soil and demonstrates why not only is it possible to grow lettuces on sand in the middle of the Indian Ocean, but also how soil life can help you fend off pests cleanly and sustainably.
4. Growing Soil – 09:00 am, Friday 12 Apr 2013
How do you grow soil and how do you do it sustainably using only what you have onsite? As Mark says, 'healthy soil, healthy plants', so this blog explores different ways of helping improve the health of your soil.
5. Water Harvesting – 09:00 am, Monday 15 Apr 2013
This post will help you and your land never go thirsty again! Join Mark to explore systems that help you retain water on site (including through mulches and groundcover) by controlling its flow.
6. Waste Management – 09:00 am, Wednesday 17 Apr 2013
"Waste not, want not" – Mark explains how waste in nature cascades down the food chain ending up as soil nutrient, which feeds back into your plants. Explore how you can close the loop on waste (organic and non organic) so that you can use it to generate wealth.
About Mark
---
Mark's design portfolio is extensive and includes creating sustainable homes using Permaculture design principles and building a Permaculture demonstration site on two acres of sub-tropical land in southeast Queensland Australia. Internationally Mark has designed organic waste to wealth centros for Six Senses Resorts and Spas in the Maldives, Bambu Inhah Resort and Green Camp Bali. He has also been commissioned to design an Organic Wealth Centre and Sustainable Organic Food Garden for Richard Bransons' private Island "Necker Island". Designs include creating Permaculture Outdoor Class Rooms in the Maldives, Green School, Green Camp Bali, and designing numerous gardens for private clients in locations as diverse as Australia, Malibu, Barbados, Bali and the United Kingdom.
By observing nature and understanding how it operates, Mark creates low carbon, green systems where energy is conserved by removing the need for fossil fuel, waste is turned into a useful resource, water is saved and re-used, vital minerals and nutrients in the soil are naturally regenerated and pests are controlled without using harmful chemicals.
---