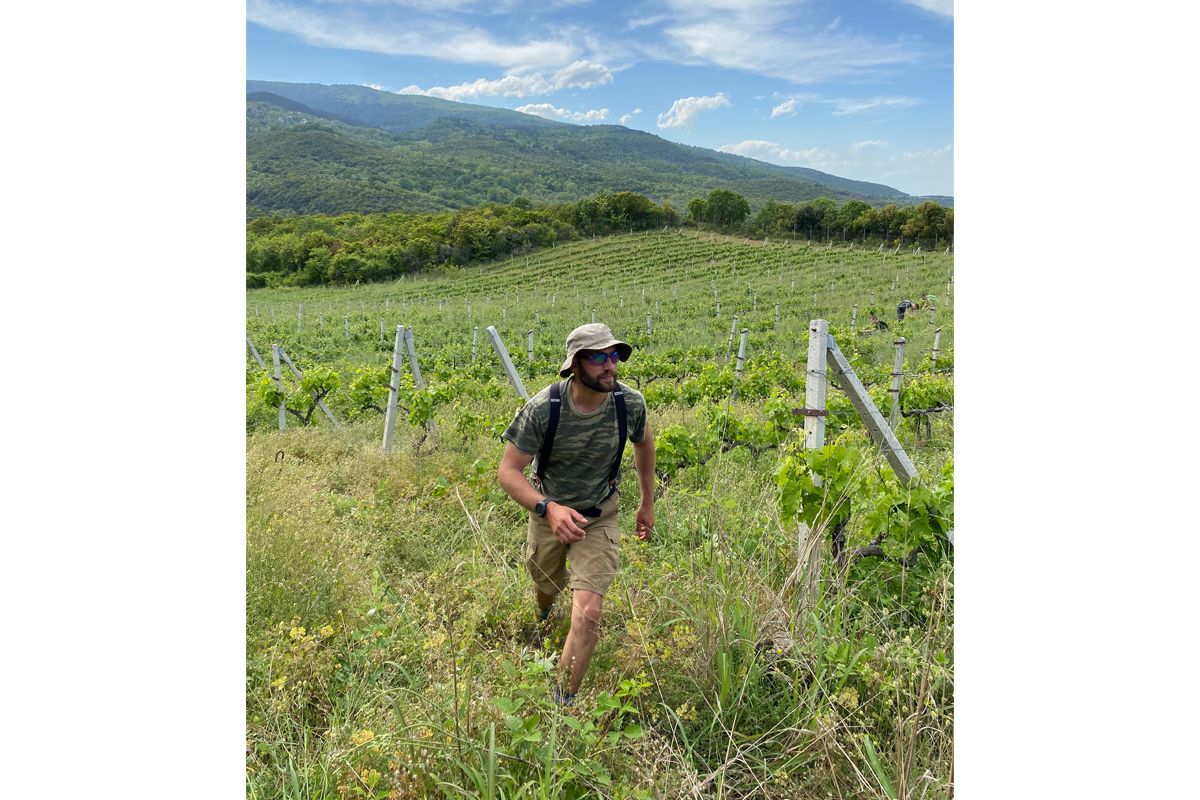 Meet winemaker Jason Ligas
5 min read
Jason Ligas is a pioneering natural winemaker in Greece. He began working in the family vineyards Domaine Ligas with his father Thomas Ligas, alongside his sister Melia. Jason has since worked across Greece - including projects on Samos and Tinos - acting as a consultant and partner with other natural winemakers. His latest project, Voï, is located in a patchwork of vineyards by Mount Olympus. His first 2020 vintage includes the wines Xenios and Nefos - available now via the RAW WINE shop for UK delivery. Find out more about the wines at the bottom of this post, or by visiting Voï's RAW WINE profile.
"I'm a winemaker in the north of Greece. Voï is my new project and the most important for me right now. But it won't be my last. It's in vineyards by Mount Olympus. The older winemakers did not want to continue their work here, so I have rented some of those vineyards. I've started with four hectares but I'm looking for more. My goal is to have ten hectares. It's an old appellation called Rapsani with three red grape varieties: xinomavro roto, stravroto and krassato.
When I'm in my vineyard I'm the happiest man on the earth because of all the energy I take from the nature. It is very impressive. It is very deep. 'Voï' means a roar. It's like a voice that's come from underneath the sea and earth. In Greek, it means help. But it's also the roar from the guts, from the heart, from the soul.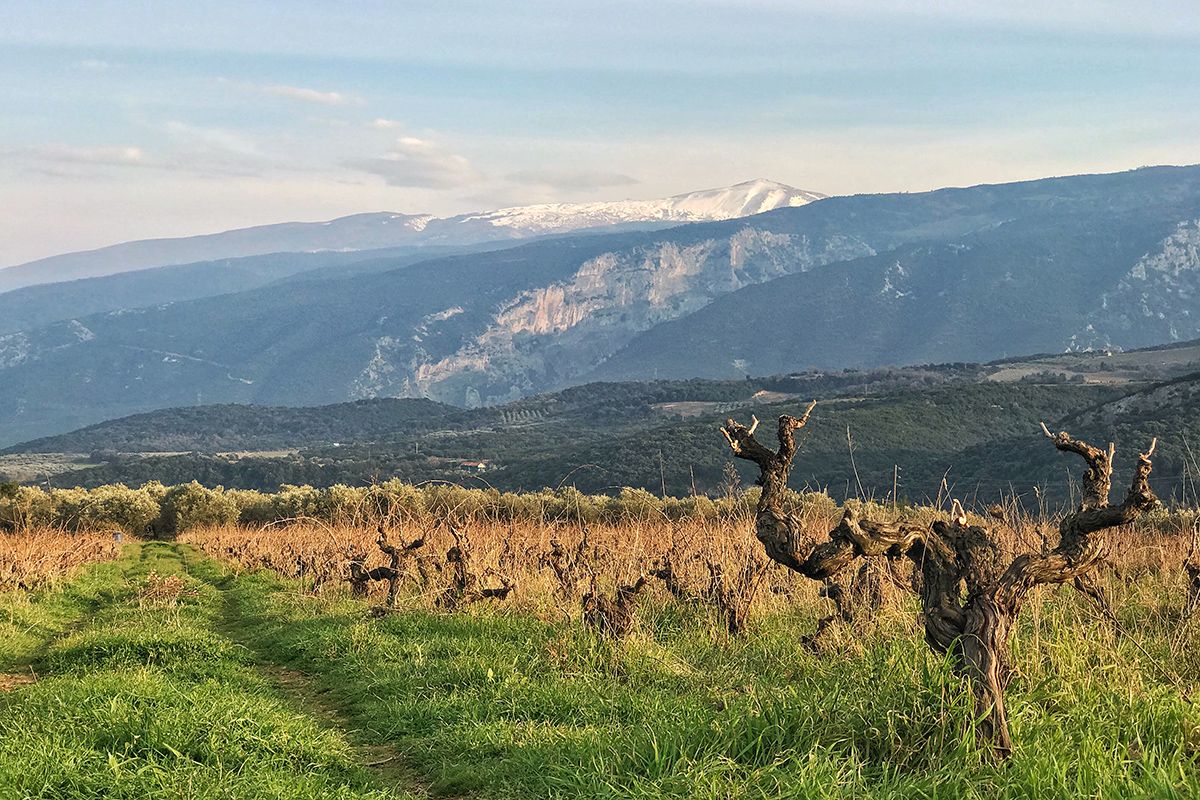 Here it's very high hillsides, a bit like The Lord of the Rings. A lot of minerals, very rocky soils. Over the years, I have worked in all the terroirs of Greece. So after working in Pella, in Moussa, in Tinos and Samos, I have stopped next to my birthplace in Macedonia.

Rapsani is an old terroir - it is very unique, very strange, it is not easy to work. The older generation used to work these vines by hand but the next generation wouldn't do it anymore. This place is unique because in five minutes you are by the sea and in five minutes you are on the mountain. So you have winds from the sea at night and winds from the mountain, which is the highest in Greece. That gives you a lot of microclimates. The wind is changing every day. And with the combination of rocky soil and minerality you get powerful and crunchy grapes. My goal is to keep the balance between these stronger forces and the finesse and the elegance of flavors and this unique minerality.
This old appellation normally produced red wines. I am not going to use the appellation as I don't want to follows its dogma and protocols. I'm doing rosé, white, blanc de noires and reds with a freedom of vinification, farming and permaculture.
I'm working with young vines, from around 15 years to 100 year's old. It's a patchwork of vineyards with goblet-shaped vines. Everything is done by hand and I make the sprays, teas and fermentations from herbs I find on the mountain.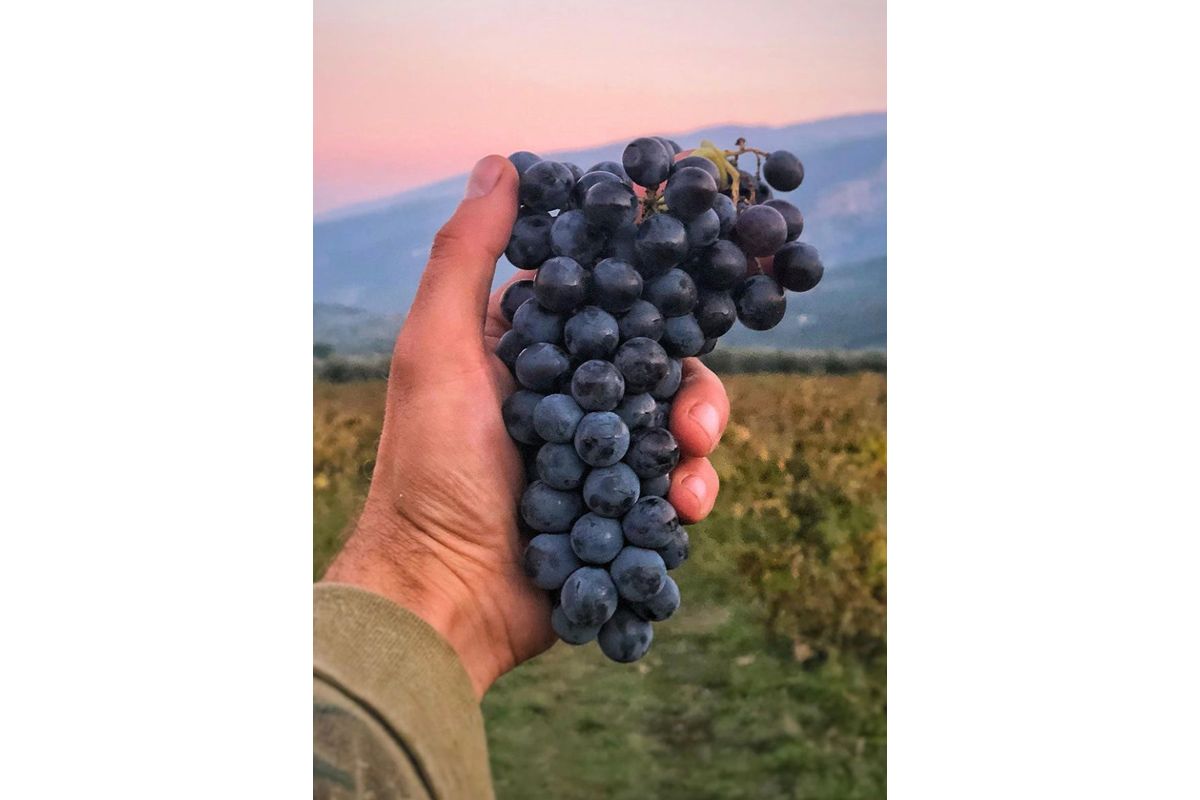 Permaculture is the most balanced farming that you can find on the earth. Permaculture is not a treatment - it's a state of mind, it's a philosophy. It gives you balance, it gives you healthy fruits and healthy vines using only the herbs and the teas and the sprays you create from the plants around you.
For my wines, I use only grapes - nothing else - and time and oxygen and gravity and the tools that nature gives you. You need to use your mind and brain. With permaculture, you can create  unique and atypical wines. You need to be patient and take time to observe and then to act. One action can give you a lot of results.
Yesterday I was cutting the grass and flowers around the young vines that we planted. It was difficult for me because they are a gift from nature to us and the other animals. But I can give back other plants. I just want to say that nature can give you all the tools that you want. It can communicate with you. You can always find answers in your vineyard when it's full of insects, grass, flowers, deers, animals. I always get inspired and follow new directions.
I studied oenology and vine growing in France but I didn't get much inspiration in the university. For me, observation is the most important thing in the vineyard. It sharpens your instincts. Nature is like a big, big library that is free for you -  you just need to take action and to use it. This why I'm not using sulfur and copper.
On the vineyards, I tell my team not work the land. Don't crush the soil with machines. You have to care for the insects and soil bacteria. We make pools where animals can drink, then plant trees around them. If the animals can live here then they can help me. And if they can help me I'm the king of the world. My footprint is very minimal. When I'm entering into the vineyard I feel like an animal myself. I have to be quiet and happy. We are building and balancing ecosystems that only nature can build.
Here in Greece, we have a lot of activity around natural wines. But it's like a  powerful car that's getting ready to start a race - you have 10 seconds to make the right choices. Otherwise, you're going to be out of the race at the first turn. There is a lack of education in natural wines and ethical education. My goal is to do a school - free for everybody - to have access to this knowledge. Then we can use all this activity and interest in the right way. The winemakers can be together and be one force. If we talk with between us and  exchange knowledge, passion and friendship, I think Greece is gonna be perfect. If not, winemakers from France and Italy are going to come and do the work for us."
We are proud to stock Voï exclusively in the UK. Find out more about each of the wines below and click the name or picture of each wine to shop.
Nefos, 2020
£29 per bottle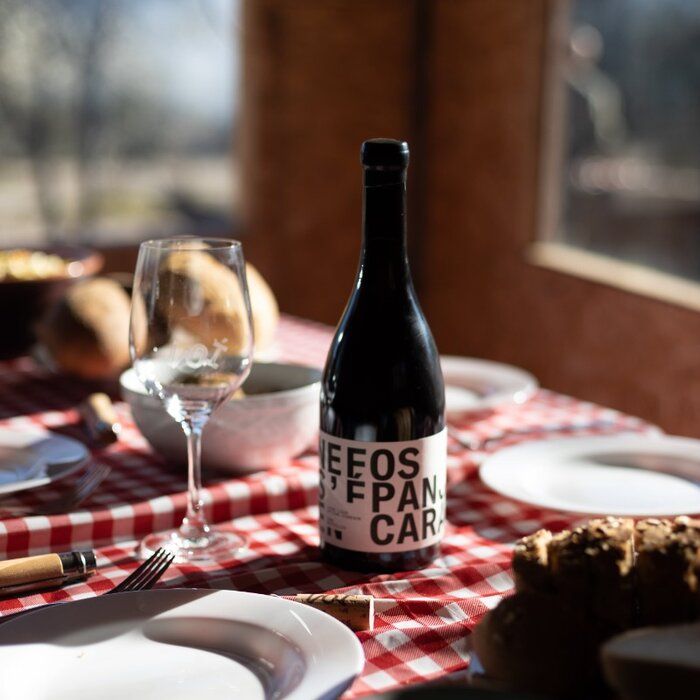 Nefos is a dry rosé made with Rapsani, Xinomavro, Krasato and Stavroto grapes from 80-year-old vines. It is unfiltered, low intervention and 100% natural, aged for 3 years. In English, nefos means cloud - to allow the wine to bloom, it should be decanted.
Xenios, 2020
£19 per bottle
Xenios is a red wine made entirely with Syrah grapes from 50-year-old vines. It is unfiltered, 100% natural and fermented spontaneously using low intervention. In Greece, xenia is the ancient concept of hospitality which requires hosts to offer kindness to all people, including strangers, with Xenios Zeus being the god of hospitality.  
---