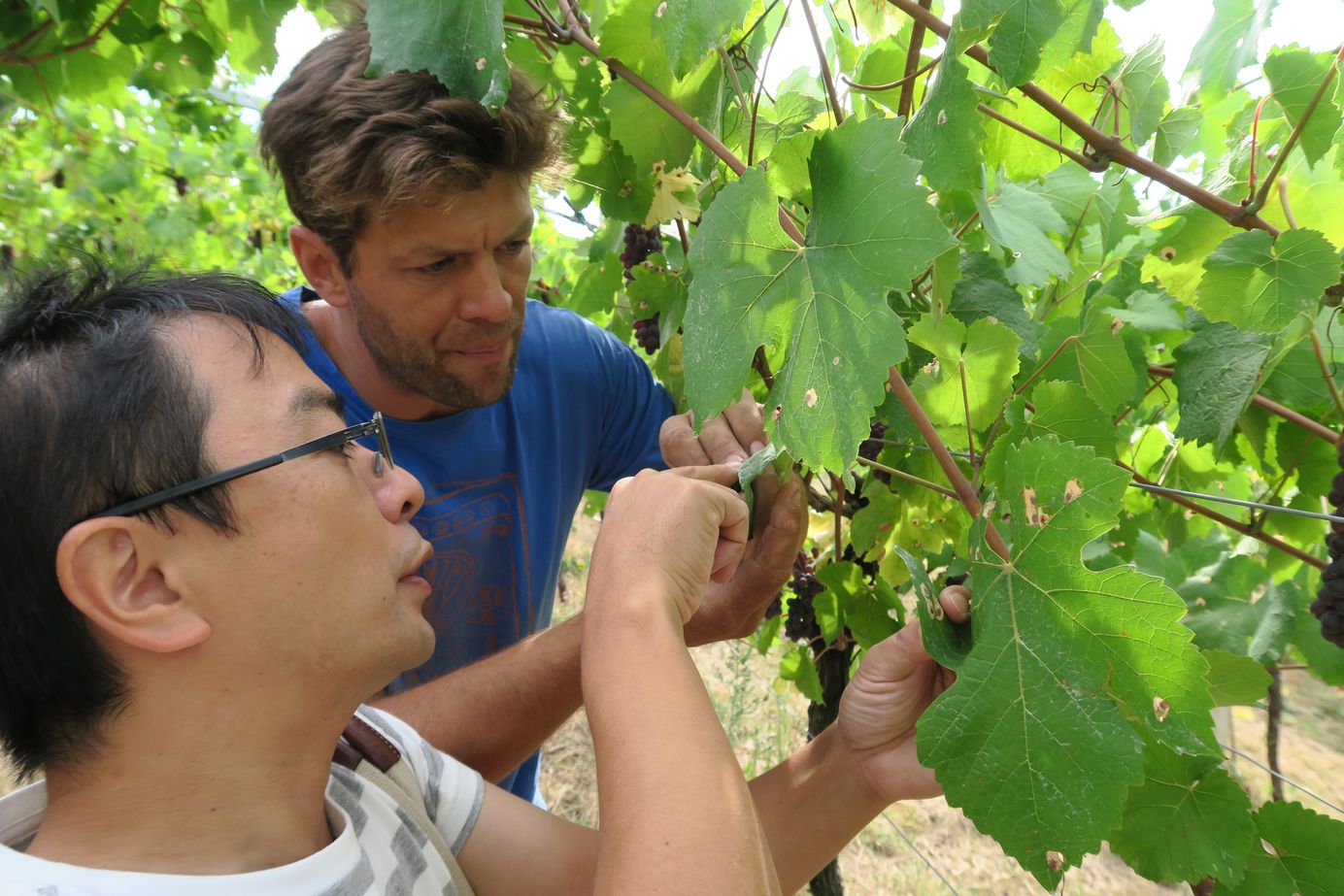 Meet importer Mr Hisato Ota
6 min read
Mr Hisato Ota is the founder of Vinaiota, a leading importer of natural wines into Japan. RAW WINE grabbed the chance to talk to this pioneer about his life story.
Tell me about your first experiences with natural wine?
In 1995-96, when I first tasted the wines of Radikon, Gravner and De Bartoli, the term "natural wine" did not exist. Those growers were already working in a natural way but there was no definition for the type of philosophy and farming they were supporting.
I can still remember the very first time I tasted Josko Gravner's wines: they were so full of personality, with a strong taste and strong expression of the fruit and wood. I felt so much and found so many characteristics that I had never experienced before. From that experience I started to think differently and to look for something different.
For me, a wine without terroir is not wine. If someone starts looking for terroir in the wine they are drinking, sooner or later they will come across natural wines. I do not look for "natural wines". I look for terroir in wines and for wines with their own identity that reflects the place where they are produced.
Why do you focus on Italy?
One of the reasons is I only speak Italian. For me, it is extremely important to be able to speak with the growers directly without an interpreter. In 1998 Radikon and Gravner started to release their orange wines - so we started more or less at the same time.
It has always been great to talk with those growers who are now considered pioneers. At the beginning of my business I travelled to Italy 2-3 times a year. But that would be impossible now as I have more than 90 growers! I am fascinated by the world of natural wines and its growers because they never give up thinking, trying, making mistakes and challenging themselves…
I do work with two French growers (one speaks Italian; the other speaks Japanese!) and one from Slovenia. Other than these, I do not want to go outside of Italy. After 23 years of working with Italian growers, Italy never stops surprising me with its wonderful products. I feel there is still a lot to discover so it doesn't make sense for me to go find another market. Also, after drinking so much Italian wine for so many years I consider myself to be Italo-Japanese!
Another reason is the language. I have no problems expressing myself in Italian. Yet, as a wine lover, I would love to visit any places where there is a tradition of extreme viticulture such as Canary Islands and Asprinio, for example.
What is your definition of natural wine?
I would say that it should be a wine produced by a grower who works in the vineyards and in the cellar in a certain way - following a certain criteria, philosophy, concept. But, as you know, each grower has his own approach - so it is extremely difficult to summarise and to group them all. For example, one rejects sulfites and another might say that a bit of SO2 does no harm.
If I had to define it in a few words, I would say that natural wines are made by a man or woman with great consciousness. If a man has great consciousness and respect for nature (including all creatures living in it), he would try to do as little as possible  to harm the harmony in nature. You would not use any chemical products (including chemical fertilizer) or filtering. All decisions should be made to help enhance the characteristics of the grapes, terroir and vintage. Once they obtain grapes with great identity (in terms of the year, grape variety and place) what do they need to do in the cellar other than trying to follow the rhythm of nature?
I see nature as being the mother and the winegrower as the father, while working together and having like a sexual intercourse (as an image only) they produce wine together.
How do you personally taste wines?
This is a very difficult question. I try not to think of many things when I taste wines. What I certainly do not do is to look for faults in the wine I'm tasting. It's like meeting someone for the first time: on that particular day I might not be feeling too well and as a result I'm not so friendly. But if you meet me the following day I am a completely different person. So for both human beings and wines, if you look for faults or weak points you will inevitably find them.
We should look for the strong points, the potential, the beauty in both people and  wines. With wines, sometimes the color is not so clear with a bit of reduction… which could be due to the fact that the grower does not add any SO2. So it is the result of the "consciousness" of the grower in the winemaking. So I can only support that and think of that "fault" as a positive and good act.
Also, I tend not to give a final judgement after the first sip because I know myself. I could be influenced by my state of mind or physical condition at that particular moment. I am not saying that I do not have preconceptions or bias but I do my best to avoid thinking of them. When I taste wines I look for the consciousness of the man who produced it!
How would you describe the market for natural wines in Japan?
I would say it is the biggest market in the world!
Why is natural wine so popular in Japan?
I can explain why we (the Japanese people) have been enjoying and appreciating natural wines. One reason is because of the Shinto religion. We believe that many Gods live in everything in nature. If you go to a temple and you see a tree that is 1000 years' old, we call it a God because it would have seen a lot of events in the course of his own life.
Why was Shintoism born in Japan? Because we have always had natural disasters (earthquakes, tsunami, heavy rains, floods, eruptions…). We have no difficulties in imagining the hard moments and difficulties that a grape would encounter during its growth. For example, 2014 was a very hot year, humid, very rainy, very cloudy, and the wines are more elegant not full bodied. We accept it.
We feel a kind of compromise towards nature. We can do nothing against nature. You cannot fight against nature. So it is not difficult for us to accept the philosophy of natural wines. Also historically we are not a wine producing country so we are more open to accept small faults and problems.
Japanese people are very curious, too. They are open to discovering new cultures. Take Italian food, for example. After Italy, you can only eat really good Italian food in Japan. And it's not only Italian food! You name it… French, Chinese etc.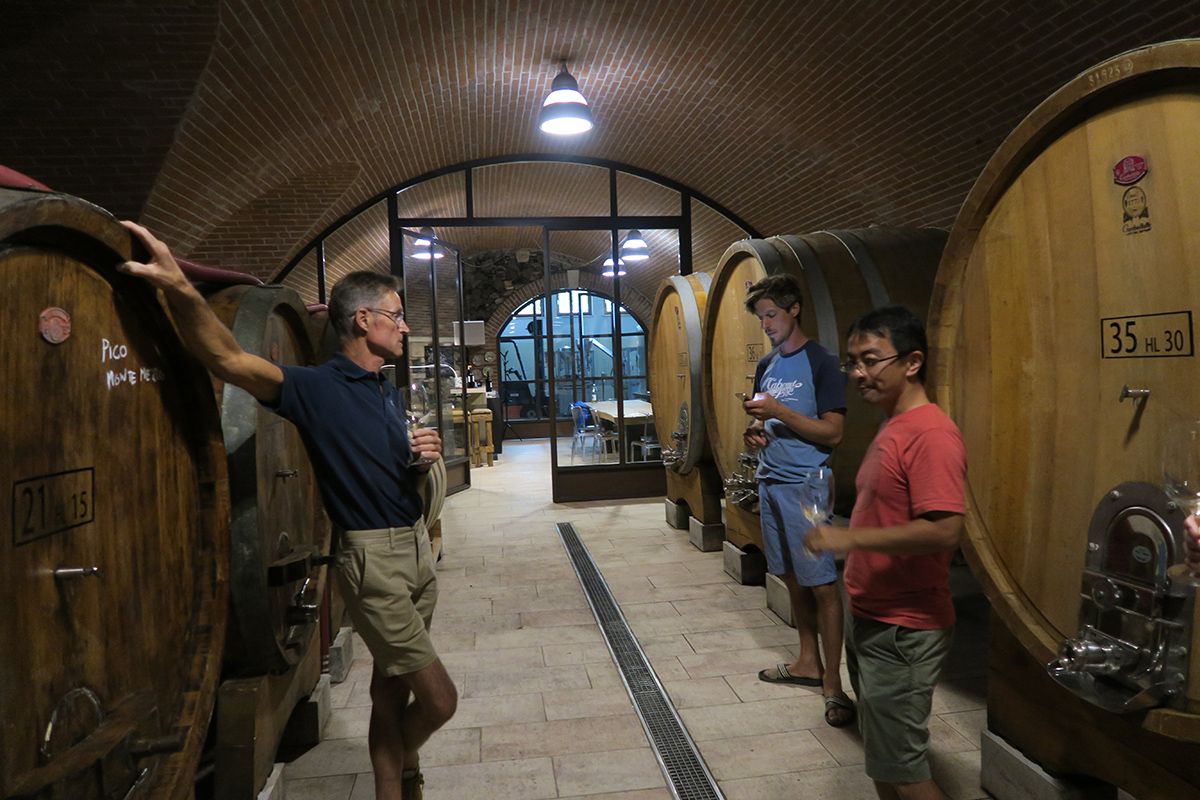 Can you describe some of the challenges involved at the beginning of your career?

I experienced a lot of challenges. I started from zero and all of the challenges were special and got me to where I am today. I don't remember them all as I was too focused! I was following my instinct and I just followed my thoughts and kept on going. I was not interested in economic success. That comes afterwards. I was never after money.
What next for you and your business?
I opened my own restaurant next to where I live. The goal is to welcome people who come and visit - share my stories about what I have done and why.
---