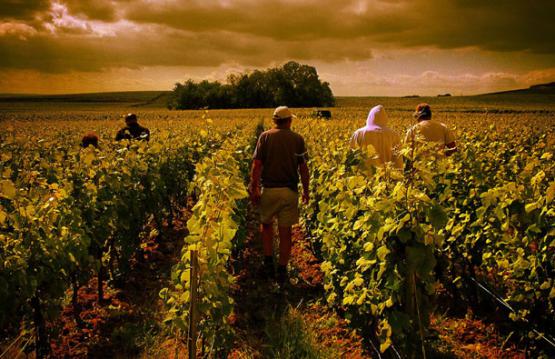 Exploring Some of France's Most Famous Appellations
8 min read
Less well-known wine regions around the world have long been hotbeds for natural wine creation, as cheaper vineyard prices have meant that growers could set-up shop relatively easily and experiment without too much risk. But what people often forget is that great low-intervention wine also exists in some of the most prestige, conventionally highly-sought after regions as well. Growers in these locations often shoulder immense weight as they struggle against all-encompassing tides pushing them in the conventional direction: pressure from their appellations, large financial constraints and the temptation of the dollar signs that can accompany 'renown + volume'. Those who have chosen to go against the grain in these famous appellations show great resolve and a remarkable conviction to respect the living in the most fundamental sense – in the vineyard, in the cellar and in the glass. Here are a few who have filled in their profiles so far.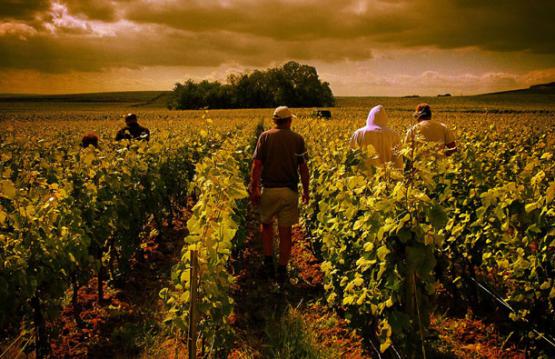 Champagne
---
Famously one of France's most prestigious vineyard areas it also happens to be its most polluted. As Monty Waldin mentions in an article he wrote for the Biodynamic Association last year, "a recent report on French TV found that the southern part of Champagne had the highest usage of glyphosate weed killer per square metre than anywhere in France". This is in large part thanks to the elevated prices the region's sparkling wines have commanded over the decades, which meant that for years the official line was to intensify – spray synthetic chemical pesticides, fungicides and herbicides and feed the vines with nitrogen-rich fertilizers to boost yields. And so the story unfolded until massive soil erosion in the late 90s, coupled with the development of resistant strains of pests and increased public awareness of the risks of chemicals contaminating our food and drink, eventually made the CIVC (Comité Interprofessionel du Vin de Champagne) sit up and take note. In 2014, the region launched a Viticulture Durable en Champagne label, a certification scheme for 'sustainable winegrowing' but "even so, the Champagne region has less vineyard land under organic or biodynamic management than any other region in France", writes Monty.
Champagnes who work against the grain:
---
André Beaufort
Following health problems in 1969 brought on by the use of systemics in the vineyard, Beaufort went organic in 1971 and was one of a handful of growers who pioneered clean viticulture in Champagne. In 1974 they began using essential oils in the care of their vines, alongside homeopathic treatments which were introduced in 1980. Their courage to do otherwise would certainly not have won them friends back then as intensification was deemed almost a duty. As they explain on their website: "in order to defend the microcosm we had nurtured in our plots, we had to fight against pollution by helicopter for which we received no support from any organic agricultural organisation" (Arret No.1 85 – 17 February 1988 – Cour d'Appel de Reims).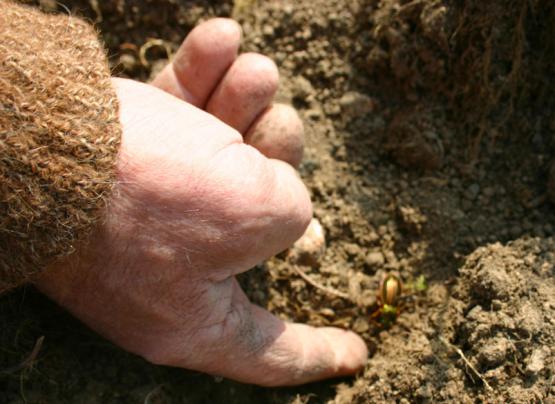 ---
Jean-Sébastien, Morgane & Benoît Fleury
Like Beaufort above, the pioneering Fleury family have been at the forefront of clean agriculture in Champagne for decades – in the early 70s, Jean-Pierre (Jean-Sébastien, Morgane & Benoît's dad) joined the ranks of the early adopters of organics – replacing herbicides with mechanical weeding, and synthetic fertilizers with organic ones. In 1989, he converted the farm to biodynamics and became the first ever biodynamic producer in Champagne.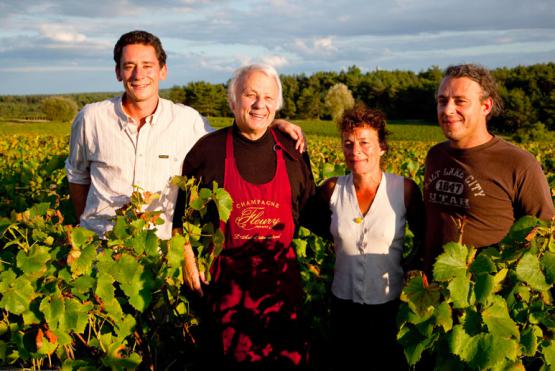 ---
Dominique Lelarge
The Lelarge family have been growing grapes in Vrigny, a Premier Cru town in the Montagne de Reims, since 1789 and have been making wine since 1930. They farm pinot meunier, chardonnay and pinot noir, and have been certified organic since 2013 and use biodynamic preparations to help them achieve balance in the vineyard. Check out their Les Meuniers de Clémence – made of 100% pinot meunier. A supple grape that – contrary to popular belief – has great ageing potential. It is a vastly underrated grape variety and definitely well worth seeking out.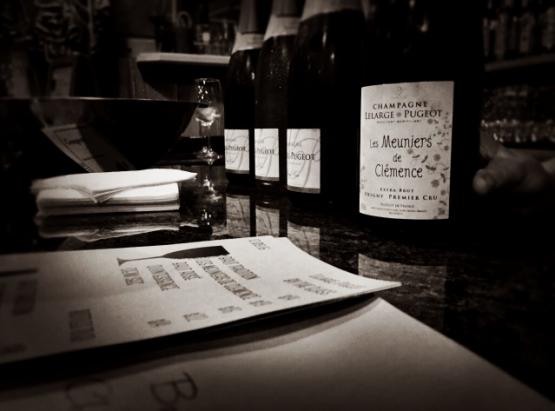 Pouilly Fumé
---
---
Meet Alexandre Bain, literally the best grower-maker in Pouilly Fumé. If you don't already know of him, it's time you did. Biodynamic in his viticulture and natural in his vinification (nothing added and nothing removed), he ploughs by horse and makes, as Isabelle Legeron MW puts it, "a beautifully honeyed, luscious sauvignon blanc with a delicious mineral bite". Given the quality of his wines in an appellation known the world over, you'd be forgiven for thinking that his life must be trotting along swimmingly. In 2015, however, he was booted out of the AOC for making what his neighbours considered 'atypical' wine. "I feel huge disappointment", Alexandre told us recently. "I work so hard to make the purest, cleanest Pouilly Fumé possible and in the end the industrial wins. It's heartbreaking". Tyranny of the majority? Neighbourly jealousy? Perhaps. As Alexandre told us last week "they were like vultures. Some of my colleagues in the appellation had even begun dividing up my vineyards amongst themselves thinking that losing the appellation would sink me". What is sure though is that the appellation will lose out as a whole since some of the world's top restaurants will certainly opt to drop the category from wine lists altogether rather than list a less interesting Pouilly Fumé for the sake of it. "We simply won't have any Pouilly Fumé on our list then" the team at Noma in Copenhagen told Alexandre, when they heard the news. We hope the appellation will reconsider their decision given the weight of expert opinion around the world. In the meantime, come meet him and taste his work for yourself on the 12 & 13 March.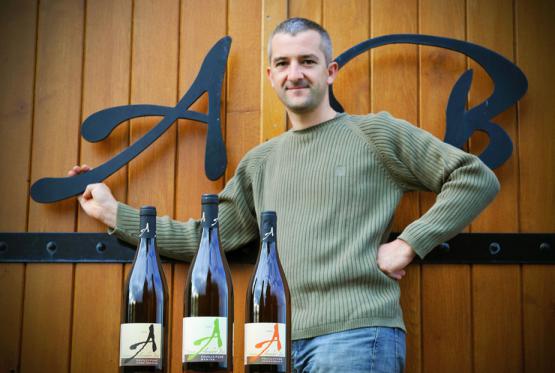 Bordeaux
---
Bordeaux needs little by way of an introduction. It is the largest AOC wine producing region in France, a financial powerhouse that dominated 'fine' wine sales for decades and also, as it turns out, one of its most polluted. In 2013, a French consumer organization – UFC-Que Choisir – tested 92 wines from across the country for pesticide residues. Trace amounts were found in every bottle but the biggest count was found in a bottle of Bordeaux (from 2010) in which 14 chemicals were detected, followed by another Bordeaux (from 2012) with traces of 13 products. In May 2014, Bordeaux again hit the pesticide headlines when school children fell ill – several hospitalised – after being affected by fungicides sprayed by a nearby vineyard. Basically, chemical use in Bordeaux is very heavy-handed (in some spots sprays can happen up to 18 times per year) and even Isabelle – who is from neighbouring Charente where pesticide/herbicide/fungicide levels are not much better – has told us that numerous are the times she's driven through Class Growth Chateaux vineyards only to have to roll-up her windows because of the stench. Fortunately, we at RAW WINE have no such trouble and our glorious collection of artisans really are the best of Bordeaux in the proper sense. If only the 1855 Classification had included soil life.
Bordeaux grower-makers who work wonderfully:
---
The Amoreau family
---
Located on the same rock plateau as Pomerol and Saint-Emilion, in a place known as "The Plateau of Wonders", the Amoreau family have farmed this 51 HA vineyard organically for no less than 400 years. "One of my grandfathers was too miserly, and the other too much of a visionary, ever to us synthetic chemicals in the vineyard" chuckles current owner Jean Pierre Amoreau who farms the estate biodynamically. And what luck. The result is a wealth of biodiversity and a richness of terroir that few if any can match in modern day Bordeaux.
---
Julien Voogt
After having worked for a couple of years at Château Meylet, a small biodynamic property in Saint-Emilion, Julien – a young, enthusiastic Belgian, together with his other half Sophie and their 3 year old daughter set off on an adventure of their own. Enter Antony & Andrea – who, after 25 years of caring for their vineyard organically, were looking to hand the reins on to like-minded souls. Bingo, or rather – as Julien says – "perfect match!"
---
Jean-François Chaigneau
Built in the 16th century, the estate extends over 19 hectares, 10 of which are in the Barsac, Graves and Bordeaux Superieur appellations. Sibling team – Jean-François and Philippe – pride in being artisans: "disbudding, thinning out of leaves, selection of bunches as well as the harvest are all manual and [our] grapes of Barsac are pressed in an old wood press operated manually".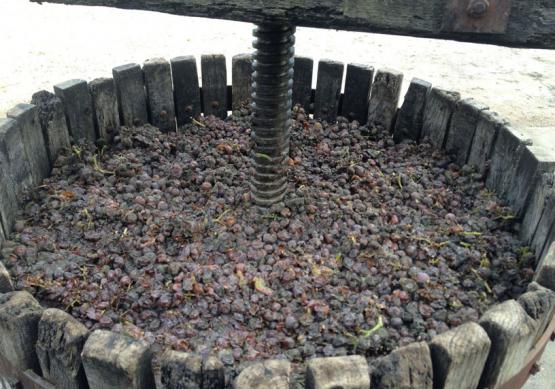 ---
Cyril & Florence Dubrey
Florence & Cyril are both originally from old, established winemaking families from Pomerol and Graves but now call Pessac-Leognan home. Château Mirebeau sits atop a hillock in the heart of a village in the appellation, which – as Florence & Cyril explain – is an extremely privileged position not just because it helps with the maturity of their grapes but also because they are far from the madding crowd of potentially polluting neighbours! Florence & Cyril converted Mirebeau to organics in 2005.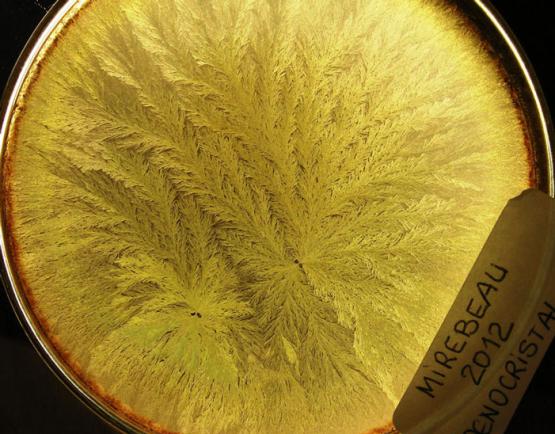 ---
By Christophe Pueyo
These grower-makers of Saint Emilion Grand Cru farm 8.5 hectares of Merlot, Cabernet-Franc and Cabernet-Sauvignon on the gravelly soils around Libourne. Having begun their conversion to organics in 2010, all vineyards are now certified. "It's great to see that even those in the more prestigious appellations are not only converting to organic but also embracing the low-intervention ethos as well", explains Isabelle, as Pueyo wines are all fermented using indigenous yeasts, without fining or filtering and with low levels of sulphites added. A promising producer.
Burgundy
---
As far as classic French regions go, Burgundy is actually pretty avant-garde in terms of sustainable farming practices, and there are lots of small, exquisite producers making proper, low-intervention wine – not least the most famous of them all, Domaine de la Romanée Conti (didn't know that DRC was a natural wine? See Natural Wine: an introduction to organic & biodynamic wines made naturally for details).
Other great Burgundians to explore;
---
Oronce de Beler
This tiny négociant based in Vosne-Romanée makes ethereal, perfumed pinots – a world away from the intense colour/extraction/oakiness/alcohol that (sadly) seemed to woo too many Burgundy producers over the past couple of decades. If you prefer your pinot not to masquerade as a pseudo-syrah then you'll love Oronce's wines. They are very, very pretty indeed; delicate yet incredibly complex.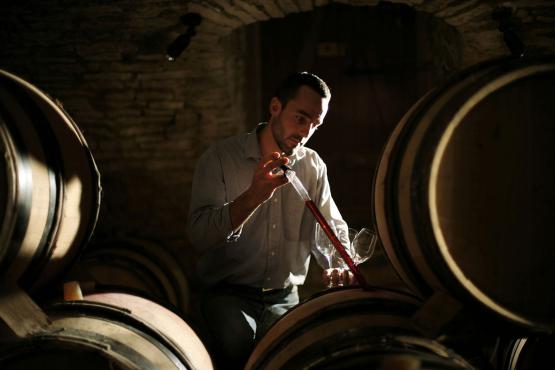 ---
François & Claude de Nicolay
Owned by the same family since 1834, the domaine is today in the care of sibling team, Claude and François de Nicolay. In glorious Burgundian style, their 14 hectares of vineyard cover no less than 14 appellations! Farmed biodynamically, this holistic estate prides itself on its respect for the environment, minimising the use of sulphur and copper and opting instead for low fat milk and plant infusion solutions.
---