RAW WINE North America 2018 - A Recap
3 min read
This year saw us add a new North American destination into the mix – our first foray into Canada! RAW WINE Montréal (1 Nov #rawwineMTL) was a one-day tasting that took place the Thursday before RAW WINE New York (4-5 Nov #rawwineNYC) and was such a hit that we will definitely be back. Details on the next edition to follow in the new year.
NYC, which followed tight on Montréal's heels, went down a storm. Our Speaker's Corner was back again thanks to the kind support of Montréal Tourism Board and all talks are available to hear online courtesy of our media partners Heritage Radio Network.
The grand finale of our North American trio, RAW WINE Los Angeles (11-12 Nov #rawwineLA), found a new home this year in a gorgeous indoor-outdoor space in DTLA's Fashion District.
As we said in our newsletter: a heartfelt thank you to all those who helped make the trio of fairs such rip-roaring successes. Thank you to the thousands of tasters who joined in across the continent, thank you to all the growers, makers, importers and distributors who took part and thank you to all the watering holes that helped make #rawwineweek possible across Canada, the USA and even Mexico. Over 130 tutored tastings, winemaker dinners, wine list takeovers and parties took place right across the continent, and since most of these restaurants, bars and shops stock natural wine year round, you should definitely check them out whenever you happen to be in their hood.
We hope we'll be seeing you next year!
Photo Diaries
---
Stats:
3487 visits over the two days
Breakdown: 29% public, 71% trade and press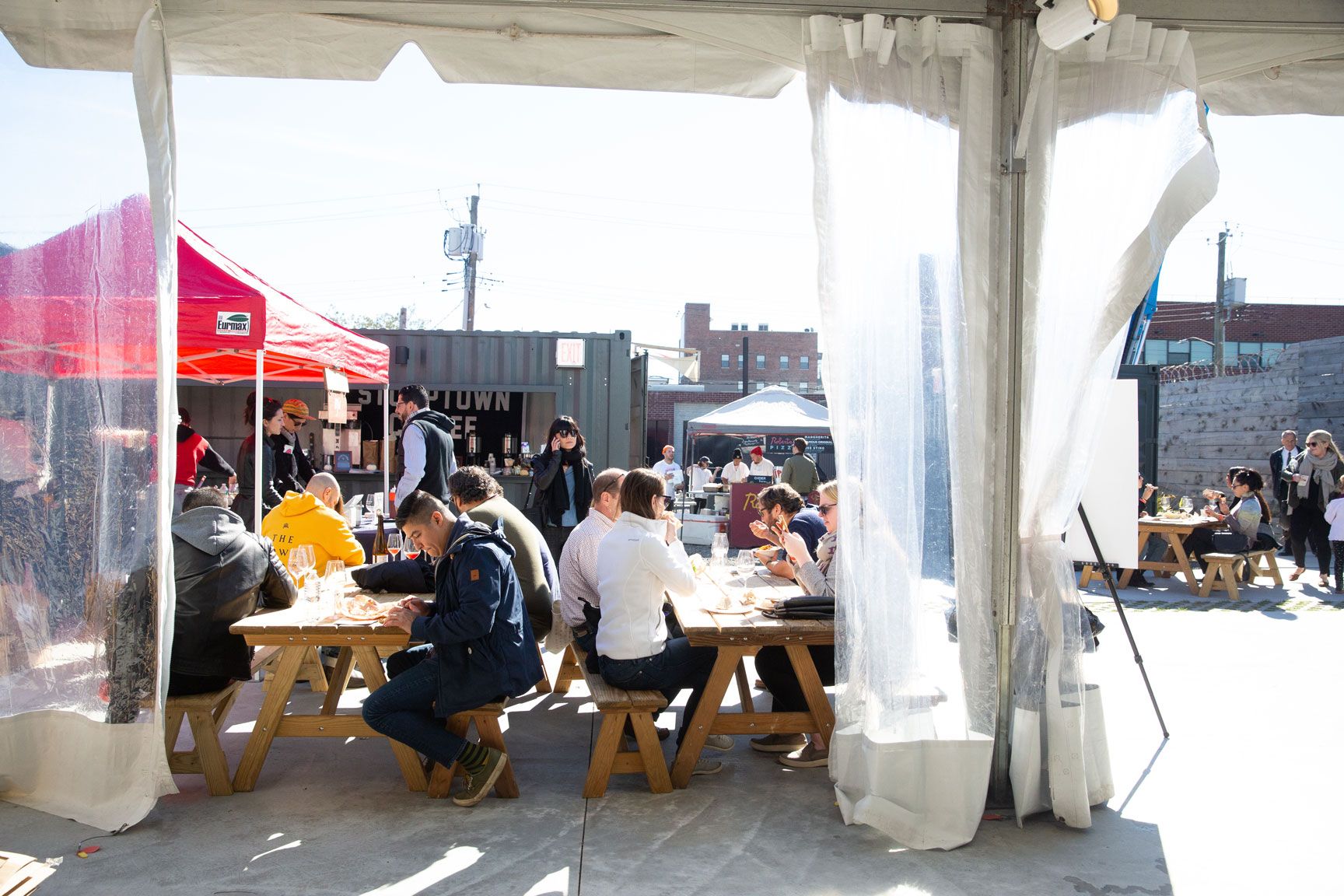 Stats:
1972 visits over the two days
Breakdown: 35% public, 65% trade and press
Stats:
1364 visits over one day
Breakdown: 36% public, 64% trade and press
---