2 min read
03/03/20
An update on the below. We have sadly had to postpone RAW WINE London 2020 because of Covid-19. To read more about this please see our latest news item – 'IMPORTANT ANNOUNCEMENT'.
28/02/20
We are very concerned by developments of Coronavirus (COVID-19) and take the health and well-being of everyone joining us for the fair very seriously. Safety is always our top priority. Consequently, we are closely monitoring official guidance with regards to Coronavirus (COVID-19) and will post regular updates here over the next week as the situation evolves.
According to official UK government guidance, there is currently no reason to postpone or cancel RAW WINE London 2020.
As exhibitors and visitors, you can expect a high level of hygiene and safety as usual, and we have taken additional measures to ensure that the space and all equipment are as disinfected as possible. RAW WINE is closely monitoring current developments and is in direct contact with the UK authorities.
At present, all fair preparations are proceeding as planned.
For the latest UK government information and advice on Coronavirus (COVID-19), visit https://www.gov.uk/guidance/coronavirus-covid-19-information-for-the-public
For the latest UK National Health Service (NHS) advice, including information on symptoms and what to do if you feel unwell while in the UK, visit https://www.nhs.uk/conditions/coronavirus-covid-19/
The European Centre for Disease Prevention and Control also posts a useful daily risk assessment. To read it, visit https://www.ecdc.europa.eu/en/current-risk-assessment-novel-coronavirus-situation
What is the risk of coronavirus in the UK?
The UK Chief Medical Officers have raised the risk to the public from low to moderate. But the risk to individuals remains low. (Source: https://www.nhs.uk/conditions/coronavirus-covid-19/)
What extra precautions are we taking this year?
Hand sanitiser gel will be placed at stations throughout the main tasting rooms, as well as the Café, at the Food Stalls, in Speakers' Corner, in the atrium (next to the shop) and at reception.
Tissues will be readily available as will face masks.
The cleaning intervals for toilets and washrooms have been shortened.
A deep clean will be taking place at the end of day 1, which will see all contact surfaces (including door handles, handrails and switches) on doors, lifts, staircases being disinfected as well.
Special training for staff has been put in place relating to hygiene and prevention tips based on official guidance.
Informational posters will be posted throughout the space informing visitors on ways to minimise spread.
We have put in place clearly defined procedures for looking after anyone on the premises who suddenly develops symptoms of a serious disease.
This year we will be using freestanding stainless steel spittoons, located in the aisles rather than individual, tabletop spittoons on grower tables.
Implementing a mic disinfection protocol for Speakers' Corner.
We are reviewing our procedures on a daily basis to ensure that we are as up-to-date as possible with official guidance.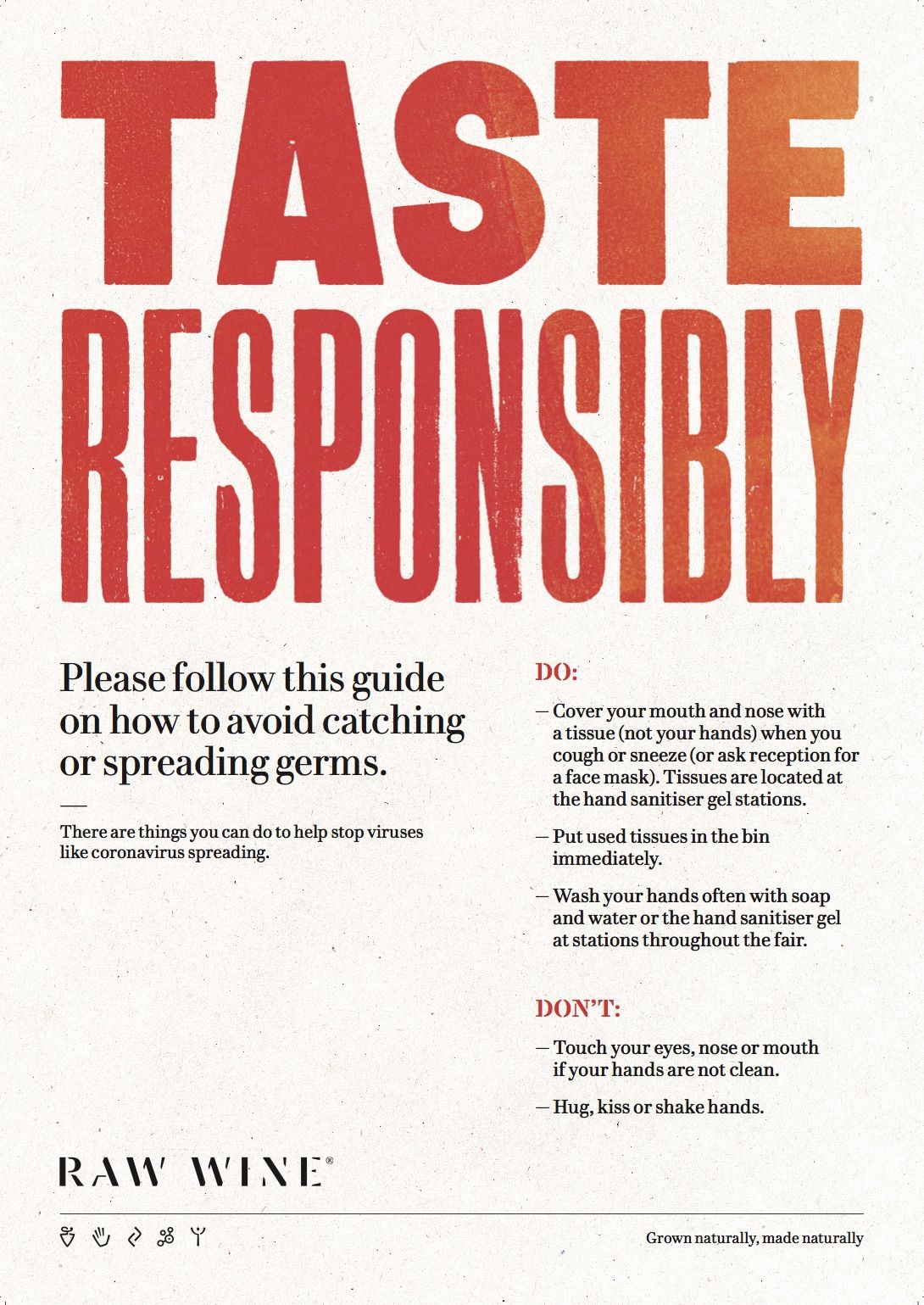 ---